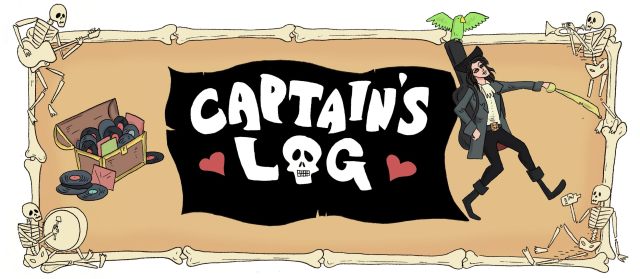 Hello, pomegranate seeds! It's time to talk about new tunes! It's summertime so you'd think I'd be cruising around with the top down, sipping on lemonade, wearing super cool neon shades and blasting high-energy tracks about lipgloss or whatever. Instead, I'm finding myself drawn to mopey women with guitars, plodding dance beats and navel-gazing, introspective lyrics. Let's crank up the air conditioning, write in our journals and think about our emotions. I will make you an Arnold Palmer.
Jenny Lewis and her cute bangs haven't put out a new solo record in six years.  At long last, her silence has been broken with "Just One Of The Guys," which was produced by Beck and is the lead single off her upcoming record The Voyager (due at the end of July).  If you are interested in singing along during any one of her extensive North American tour dates this summer, you're probably going to need this helpful lyric video.
Most of you probably know the New Zealand-born Kimbra for her contributions to the unavoidable nightmare that was Gotye's "Somebody That I Used To Know," but she's clearly capable of much more than that.  I was sorta hoping this song would look and even sound more like 90s music (I don't even know what that means – like this?), but it's a fantastic homage to music from that era, brilliantly catchy and delightfully weird.  Her new album The Golden Echo is due out in August.
School of Seven Bells – "I Get Knocked Down (But I'll Get Up)"
School of Seven Bells recently lost guitarist Benjamin Curtis to lymphoma, but not before he completed this heartbreaking cover of Joey Ramone's "I Get Knocked Down (But I'll Get Up)." Joey Ramone recorded this same song while dying of the very same disease, and Curtis apparently worked on this cover on his laptop during his final stay in the hospital. Outside of its devastating context, this cover is just as dreamy and inspiring as anything School of Seven Bells have ever done. It serves as a beautiful and fitting tribute to a brilliant musician.
Charming tiny human Sharon Van Etten's new record Are We There ranks among my favourite releases of this year so far, and lead single "Your Love Is Killing Me" is a gorgeous, slow-building, heartbreaking meditation on destructive relationships.  I want Sharon Van Etten to take over the world.
Lovestarrs – "Bullet"
Hey, maybe you're like me and you've been listening to that Sharon Van Etten song for half an hour on repeat and you might cry in public at any moment!  Here's an electro-dance track to make you feel better.  Lovestarrs (formerly the Good Natured) are about to release an EP called Supernova, and this first single is all attitude, slinky synthesizers and hooks for days.
https://soundcloud.com/planetlovestarr/bullet
---
The Captain's Log is a monthly-ish collection of new music that Stef found while sailing the seven seas in search of adventure, with a parrot on her shoulder and a song in her heart. Header by the ever-charming Rory Midhani.