It's that time of year when my attention turns to three things:
1. School supplies
2. Sweater weather
3. Fall TV
I've been a loyal viewer long enough to remember when fall was the only time TV was new (there was none of this "midseason replacement" and "summer premiere" crap). But I can't remember ever seeing such a full-to-bursting fall schedule! And yet very little of it looks half as thrilling as a lingering glance (or lingering shooting lesson, zowie!) on Rizzoli & Isles.
Instead of trying to get my head around the gargantuan list of new and returning shows (several people with superpowers have already compiled some handy lists and schedules), I'm just going to hit the highlights and lowlights.
SUNDAY
Boardwalk Empire
Sundays starting Sept. 19, HBO, new
I can't decide what appeals to me most: the setting (Atlantic City during Prohibition), the cast (including Steve Buscemi and Kelly Macdonald), the title that reminds me of Monopoly, or the fact that I'll now have something to watch on Sundays while I'm waiting for Mad Men to start.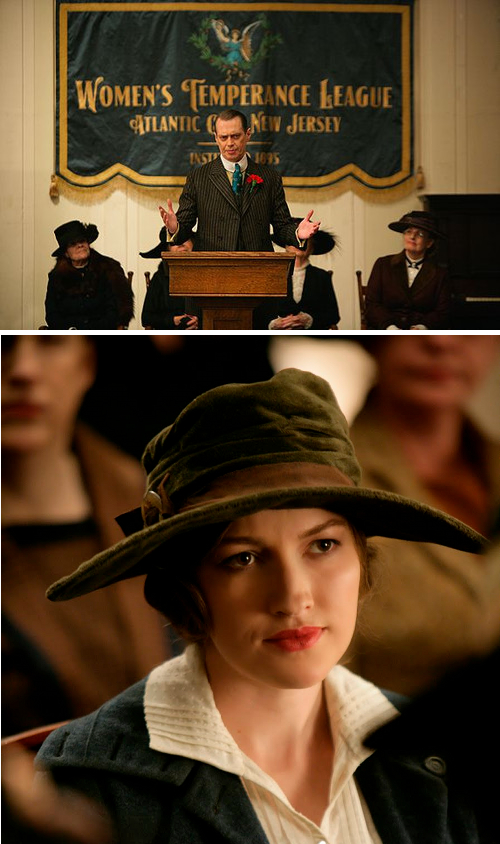 Sister Wives
Sundays starting Sept. 26, TLC, new
This is apparently the real-life version of Big Love. I mention only because it makes me think of that "Sister Friend" thing — remember when Rosie O'Donnell and Wynonna Judd called each other that all the time? No? Well, I'm just saying: I hope they don't start calling each other "Sister Wife." Ick.
MONDAY
Mike & Molly
Mondays starting Sept. 20, CBS, new
I'm not sure I can actually bring myself to watch this, because it looks like a lame(r) descendant of The King of Queens. But Melissa McCarthy is adorable and truly gifted comedically and will always be the only real Sookie to me (Stackhouse who?). Also, Swoosie Kurtz is in it, and I still miss Sisters.
Chase
Mondays starting Sept. 20, NBC, new
This show seems to feature girls with guns, including Rose Rollins (Tasha on The L Word). That is all I (need to) know.
Hawaii Five-0
Mondays starting Sept. 20, CBS, new
Kidding!! You couldn't pay me to watch anything that stars the spawn of James Caan. (Yes, Grace Park is on the show too, but I just don't think that's enough to overcome the rest of the suckage.)
The Event
Mondays starting Sept. 20, NBC, new
FlashForward made me wary of shows that have a big secret, but Laura Innes is on this, so I'll give it a try. Oh, and Lisa Vidal is on it too. Wait a minute! I just figured out what the "event" is: the reunion of Dr. Weaver and her firefighter girlfriend Sandy! Can we please page Dr. Legaspi while we're at it?
In Treatment
Mondays and Tuesdays starting Oct. 25, HBO, returning
Nothing will ever be as good as that amazing first season — featuring Mia Wasikowska in a heart-breaking, breakout role — but I'm looking forward to seeing Debra Winger and Amy Ryan every week. But wah, no Dianne Wiest!
TUESDAY
Glee
Tuesdays starting Sept. 21, Fox, returning
I don't always love everything about this show, but I'll still be happy to see it (and Jane Lynch) again.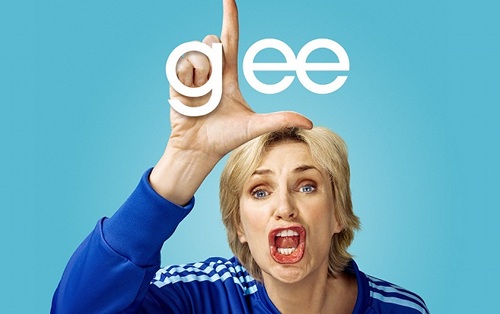 Detroit 1-8-7
Tuesdays starting Sept. 21, ABC, new
Hmm. Why didn't they call it Detroit 4-4-2 and use that Blondie tune as the theme song? Also, Michael Imperioli plays a cop on this show, which just makes me miss the American version of Life on Mars. Um. Never mind.
Raising Hope
Tuesdays starting Sept. 21, Fox, new
This seems to be about the recession and parenthood. These are not my favorite topics. But Martha Plimpton is one of my favorite actresses, so I'll give it at least two episodes before I give up and watch The Goonies instead.
Running Wilde
Tuesdays starting Sept. 21, Fox, new
Bluh. The presence of Will Arnett and David Cross does not another Arrested Development make. And why does David Cross get to have two new shows while Laura Kightlinger (whose brilliant The Minor Accomplishments of Jackie Woodman is being ripped off by the aforementioned Cross on his other show) has none?
The Good Wife
Tuesdays starting Sept. 28, CBS, returning
I still don't think Archie Panjabi deserved the Emmy, but I sure do hope Kalinda turns out to be gay. Mostly I wish Alicia would smash Peter's face in. Then the title would be all sarcastic and stuff.
Updaaate! It seems Lili Taylor may play Kalinda's love interest. Yeeee! Taylor has always had the gayest vibe ever, even when she's playing straight. And she is always a delight. Though I still wish I'd never seen The Addiction.
Pages: 1 2See entire article on one page