Picture this: you're quarantined in your home. It's time to stress bake!!!!
---
The best way to eat these cookies is to get some milk, and put three cookies on a plate, and eat them with the milk. Then maybe in 5-10 minutes, get up and get another cookie. Then get up and get like, half of one cookie. Then realize it's possible you'll never have sex again and eat the rest of the cookies!
Once upon a time, a chef named Susan Feinger married her high school sweetheart, Josh. They were married for nearly ten years! Then, Susan realized she was a lesbian and got divorced. (Who can't relate to that, am I right Ladies??!!) Then, she became friends and business partners with chef Mary Sue Milliken and introduced Mary to Josh. THEN… Josh and Mary got married! Now they're celebrity chefs who co-own Border Grill in Los Angeles, which is closed right now. You can't go there. Have a cookie!
This recipe from the olden days was popular in the following situations: the homes of middle-class mothers coordinating a healthy home and children between 1890-1920, Fannie Farmer's kitchen, Military camps while our very good boys trained for for eventual deployment to and potential death via World War II, pastries and bakeshops in early 20th Century New England, during the food rationing and shortages of World War I, alongside potted meats and acid jellies for a perfect picnic in 1898. It's unclear if these cookies actually taste good, but they are very long-lasting, which would definitely matter if you weren't inevitably going to consume all of them in 24-48 hours. But in theory.
4. Homemade Oreos (Laura Who Used To Work Here)
Remember when you'd be hugging somebody and then a third friend would show up and be like "let me get in on that hug!" and then you'd have a three-way hug where the person in the middle was getting a little winded and felt their ribs contracting, but was so overwhelmed by the glory of love exuding from the warmth of other human bodies that they'd let it linger just a while longer? Well, human bodies are no longer permitted to engage in such acts, but luckily cookies are still in the clear for a sandwich hug. If you make 25 of these and eat one of them every half-hour, you'll have watched the entirety of Season Two of The L Word!
Ah! New York City! Now you know it as the epicenter of a global pandemic, but once upon a time an 18-year-old aspirant (me) was living in New York City in a tiny two-bedroom apartment, sleeping on a bunk-bed with her gay best friend, dating an idiot, shopping a The Gap, listening to Belle + Sebastian, working at The Olive Garden (if you think I'm ever gonna make it through an entire food post without mentioning The Olive Garden, THINK AGAIN) and, on special occasions, hitting up the tiny bakery around the corner from aforementioned two bedroom apartment for the best cookies in the entire world. It was called Levain Bakery. However, if you live in New York, they're still open for delivery so instead of baking these, just order some so you can support small businesses AND eat cookies for dinner. That's basically an orgasm.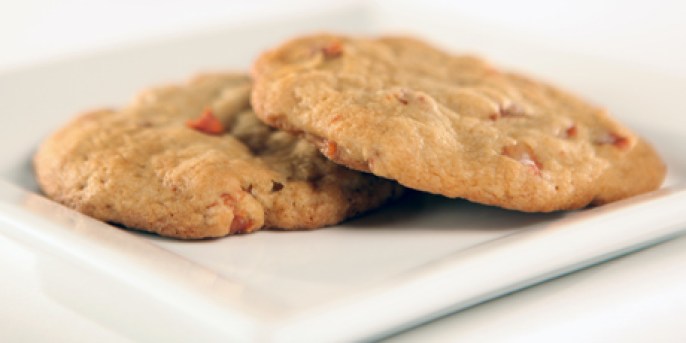 You know the feeling — it's 11 AM, your subconscious is a nonstop death spiral, and now you have to make yourself an ENTIRE BREAKFAST. Didn't you JUST make yourself an entire dinner? Didn't you JUST clean the kitchen AGAIN? If I lived with you, I would make you a really good breakfast. Unfortunately, I don't live with you and I'm mandated by law to not come over and make you breakfast, so you're on your own buddy!!!!!!!!!! In my absence, maybe just eat an entire batch of cookies that involves buttermilk and bacon??? Healthier than going outside!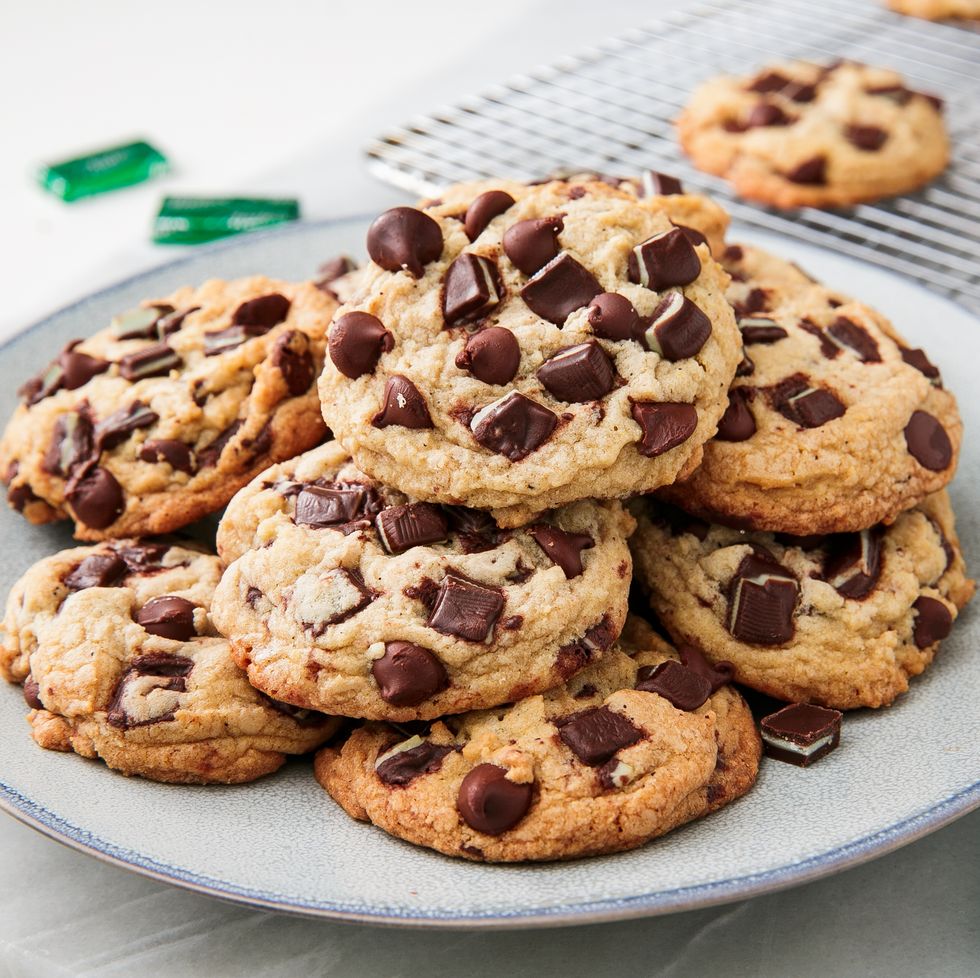 As aforementioned I used to work at the Olive Garden, and we gave out little Andes Mints with every check, but sometimes I'd also give some out to myself, specifically in the breast pocket of my garlic-scented button-up work shirt for safekeeping. They only let us have three mints per shift but whatever. Anyhow, has anybody gotten takeout from The Olive Garden since all this shit went down and did they give you the mints? Asking for your mom.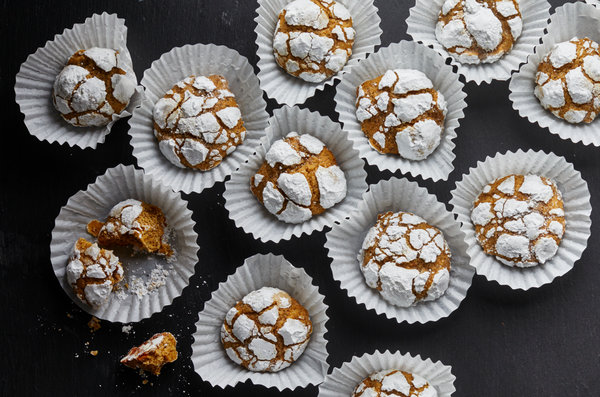 So the other night I had a dream that I was having a lunch with my brother and Mom at this hotel restaurant, but then I ran into Erin (my very funny roommate) and she was like, I'm here, so I took my key-card and went to her room. We were hanging out and then I noticed her room had a stocked bookshelf in it and I was like, isn't this a hotel? And she was like, yes, but my friend Jenny owns this room, she stays here sometimes and just lets me use it to do work whenever I want. And then the room sort of swung back and forth like the pirate ship in those carnival rides, you know what I mean? And I was like… was that an earthquake? And Erin was like, yeah I guess?  — very calm, which is realistic, she's a cool cucumber — and I looked out the window at the city below and everybody was running out of their houses onto the street. So we went to her girlfriend's room on the floor below us, which was basically the set of The Morning Show. Her girlfriend was like, let's ask my friend the Fire Chief. And he came in and was like, "yeah, we should probably go downstairs and get our red sweaters."
According to lesbian chef Cat Cora, "it's like a magic trick to pull a can of lemonade out of the freezer and say to the kids, "Do you think we can make this lemonade into cookies?" If you don't have kids, just try it with your dog. This is the highest level of magic we can currently aspire to, so soak it up.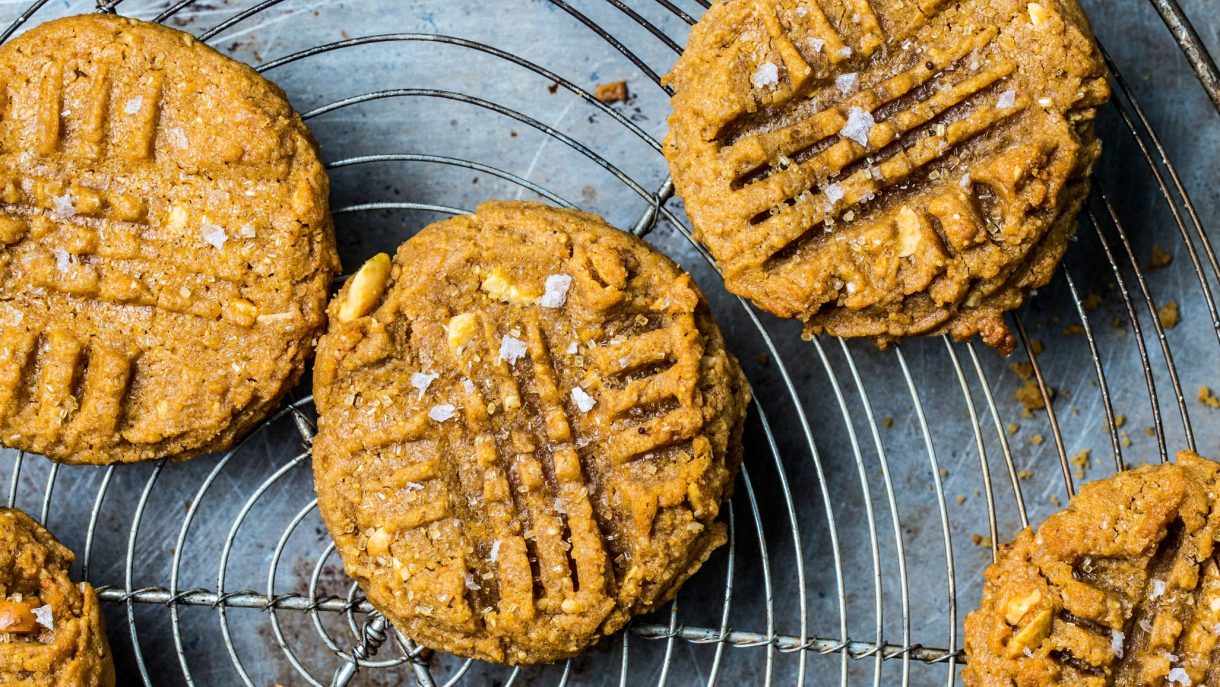 These are better than normal peanut butter cookies because they require more steps, just like how leaving your house and then returning to it requires more steps.
Is your local grocer completely out of All-Purpose Flour? Just get yourself some coconut flour and make these cookies. Goop, a website for people who are better than you, says that "these cookies are a pretty genius way to get kids on the low-sugar-treat train," which's probably somewhere on the Top 100 Trains You Wish You Could Get Your Kids On Right Now list, maybe near the end.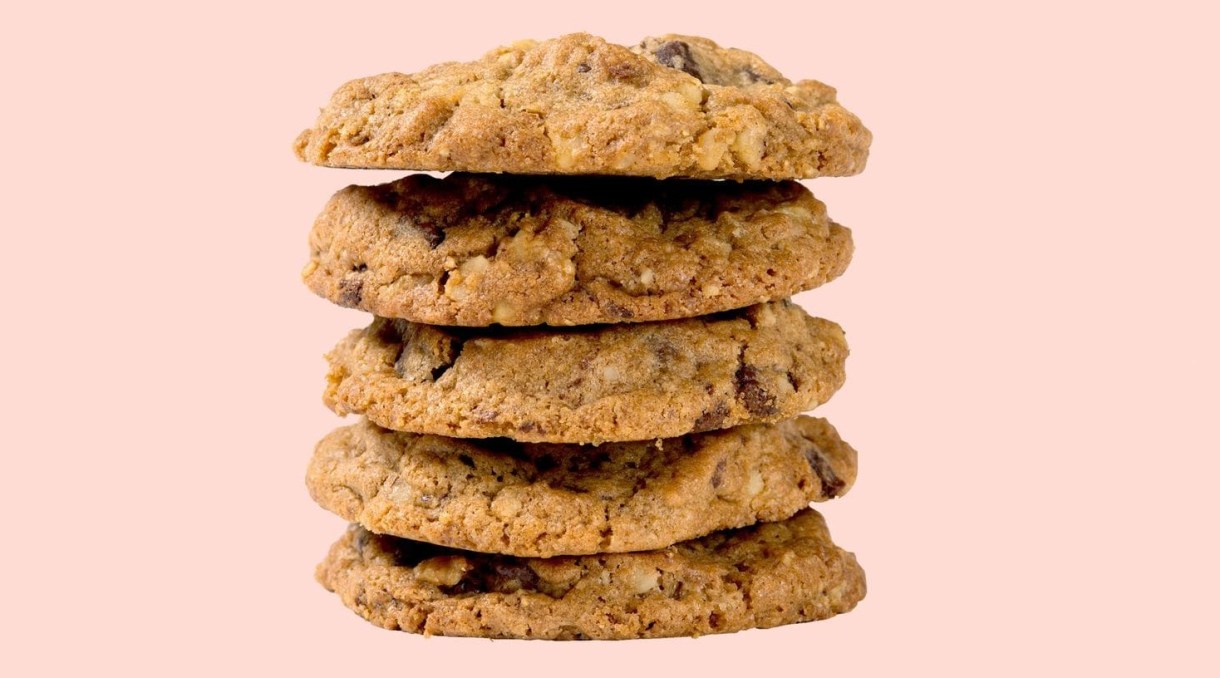 I spent one of the best weekends of my life with a girl who would later ruin my life staying at a DoubleTree and you bet your ass we ate some of these cookies that weekend! Now, in honor of Coronavirus, DoubleTree has made it possible for everybody to enjoy a weekend just like that in their own homes by releasing this iconic recipe.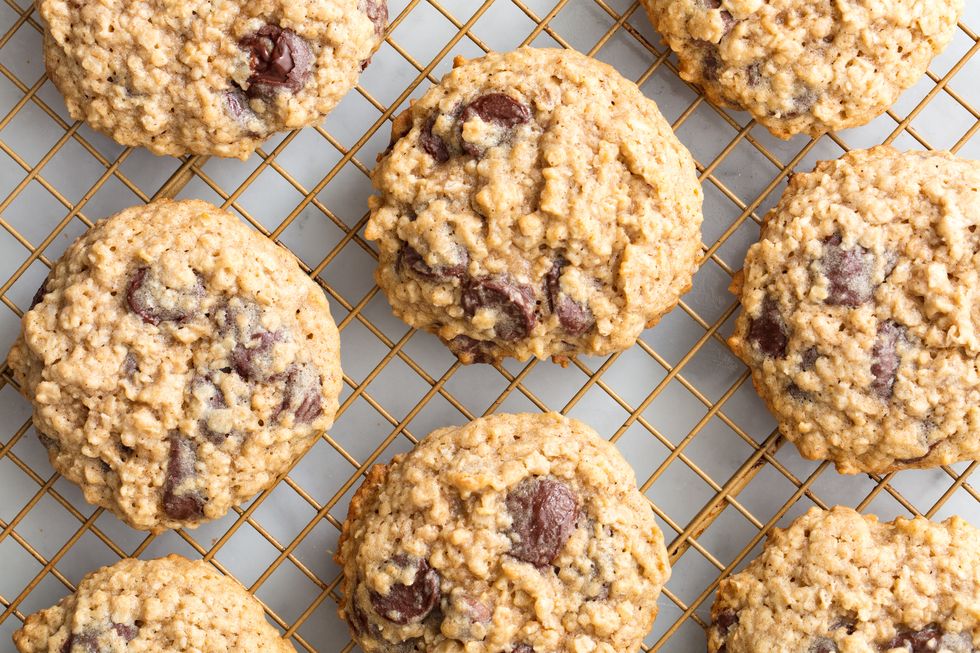 I made these last week even though I'd just made Banana Bread the day before. In retrospect, I should've finished the Banana Bread before making a new dessert, but also in retrospect, did I deserve two dessert courses every night for a week? Hmmmmm…. I did!