feature image via shutterstock
This has been a terrifying year full of all sorts of disasters and nightmares, so it only makes sense that it was a standout year for ghosts. They were all over pop culture, all over the news and especially all over the queer world. 2016, more like two thousand and spooks-teen, amiright? Anyway, there were certainly more than ten terrific ghosts this year, but these are the ones that really stood out to me.
---
10. A Ghost on This Season of American Horror Story
I only watched the first episode, and while I loved the weird setup of it, after two straight seasons that I didn't even finish (Freak Show and Hotel), I wasn't hooked enough to keep watching. But there was probably a ghost, right? Maybe played by Lady Gaga or Kathy Bates? Or maybe by some athletic white guy with dark hair and blue eyes? Probably that one. Whatever, you get it.
---
9. Charlotte Jo
For those of you who were at this fall's first ever Midwest A-Camp, you know and love Charlotte Jo. For the rest of you, she was a pastor's daughter who grew up in a small town midwestern church, and then went missing just before camp. Did she run away? Was she drawn in by the mysterious women who wander in the woods? What does she have to do with Problematic Mary (see next)? Come to camp and find out!
---
8. Problematic Mary
While Charlotte Jo was a ghost that we brought to camp, on our first day there, we found out that the camp already had a resident spirit. The legend goes that she lived in a house on the grounds before it was a camp. Unfortunately, her house burned down and she died and became a ghost. She's also in a wheelchair, highlighting the fact that our new camp site is about a billion times more accessible than our last one was and also historically earning her the unfortunate nickname Wheelchair Mary. Also, we think she might be a lesbian, and possibly even Charlotte Jo's girlfriend.
---
7. The Ghost of Hope for the Future of America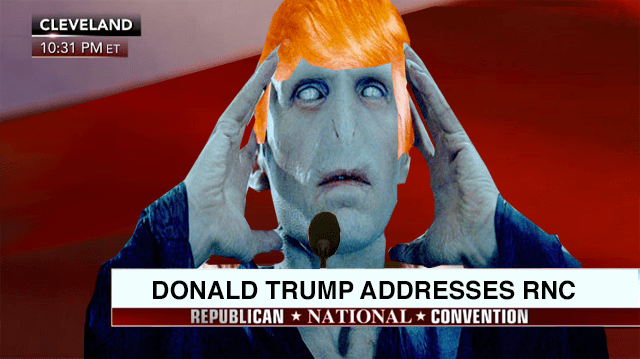 JAJAJAJAJAJAJA REMEMBER HOW MUCH HOPE WE HAD BEFORE ELECTION DAY???? REMEMBER HOW IT DIED????? BYE BYE HOPE!!!!!!
---
6. The Blair Witch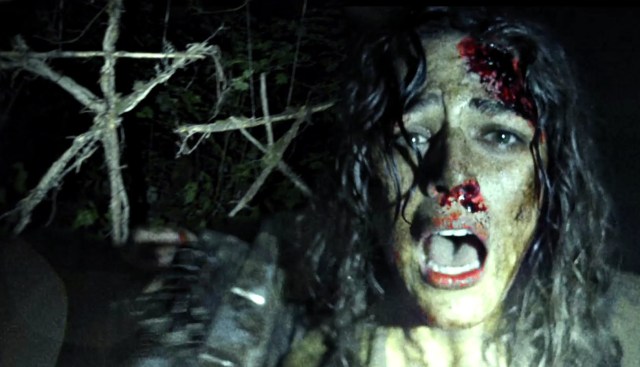 There was a new Blair Witch movie! I loved it! We even saw the witch for a few seconds and let me tell you, she was beautiful. I had a huge smile on my face for the entire third act of this movie, and when we saw the witch in all her glory, I was happier than I had been in a long time.
---
5. The Ghosts in Ghosts
Reina Telgemeier is hands down the most popular comic creator in the country. She regularly has four or five books in the New York Times Bestsellers list top five. Yeah, five books in the top five. She's amazing, and this year she released a new graphic novel, Ghosts, about two Latina sisters who move to a new town and learn to deal with the ghosts that live there and the fact that everyone dies. Once again, Telgemeier hit it out of the park and wrote an instant classic.
---
4. The Ghosts in Ghostbusters

Sure, Holtzmann stole the show, but the ghosts were fun too! But, also, for real, they were especially fun when they were getting busted by Holtzmann. Remember that time she licked her ghost gun??? Remember when she had that whole slow motion ghost fighting scene? Wow, I loved that.
---
3. The Queer Ghosts of Ohio
Rachel wrote this amazing article and interview about a group of queer people who founded a ghost hunting group naturally called Queer Ghost Hunters whose specialty is seeking out queer ghosts and talking to them about their identities after they've passed on.
---
2. The Girl You Slept With Who Never Texted You Back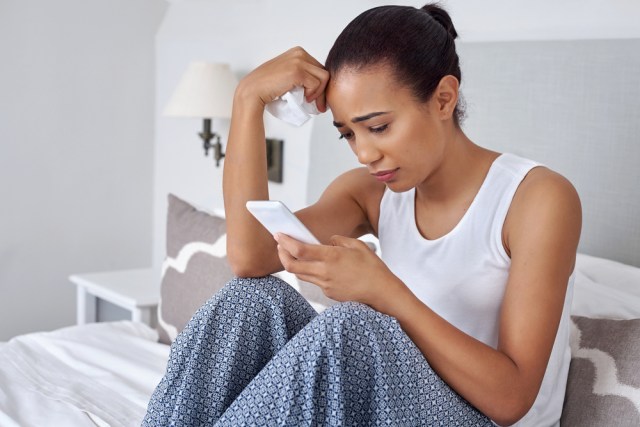 Maybe the scariest ghost on this entire list. What happened to her? You can see that she read your texts! She keeps tweeting! Come on! You had a great time! Didn't you? Oh man, maybe not. Hopefully she'll text today. Or maybe tomorrow. Or the day after.
---
1. The Ghosts that Possess us and Make Us Gay
Guys, the secret's out: a newly published study reveals our deepest darkest secret: being possessed by ghosts is what makes us gay. This study, done by the Spiritual Science Research Foundation, reported that 85 percent of gay people are gay because we are possessed by ghosts. This gayness, the Foundation claims, is caused when "female ghosts" possess men and "male ghosts" possess women, and those ghosts overpower us, making us attracted to the same sex. Sounds legit to me.