Happy Labor Day! Today is the unofficial end of summer and the official day of recognition for the American labor movement! One thing you can do to celebrate is read this very excellent labor history book called From The Folks Who Brought You The Weekend. Another thing you can do is read this really excellent list of the 20 best TV shows about ladies doing it for themselves in the workplace.
---
Being Mary Jane
Being Mary Jane is one of the most underrated shows on TV. It started as a 90-minute pilot on BET and is still going strong — with 11 NAACP Image Award nominations — after three seasons. Gabrielle Union plays Mary Jane Paul, a successful TV anchor in Atlanta who is navigating the demands of of super stressful job in a very male-dominated industry and juggling all the expectations society and her family place on her as a single Black woman.
The Good Wife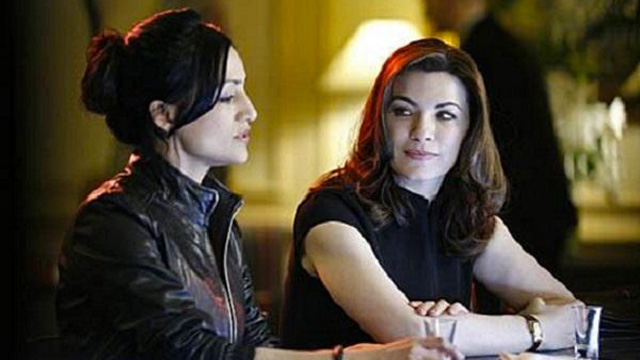 It's still unbelievable to me that CBS produced a critically acclaimed drama centered on three deeply flawed and remarkably powerful ladies, one of whom was a bisexual woman of color. If you can wipe Kalinda and Alicia's last green-screened scene out of your mind, you'll find great satisfaction here.
Living Single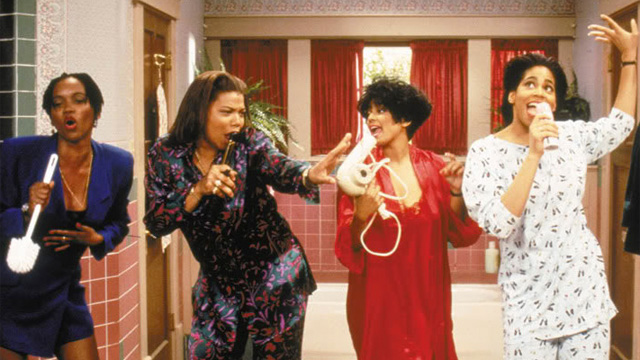 Queen Latifah's Khadijah James accomplished more in one season working as the editor of Flavor magazine than every single character on Friends accomplished at their jobs, combined, in ten seasons. Unlike aspiring actor Joey Tribbiani, Synclaire dreamed of stardom in her downtime, when she wasn't working as the receptionist for Flavor. Regina was a buyer and a soap opera costume designer. Max was an attorney. And combining those incomes is how you actually afford an apartment in New York City.
Superstore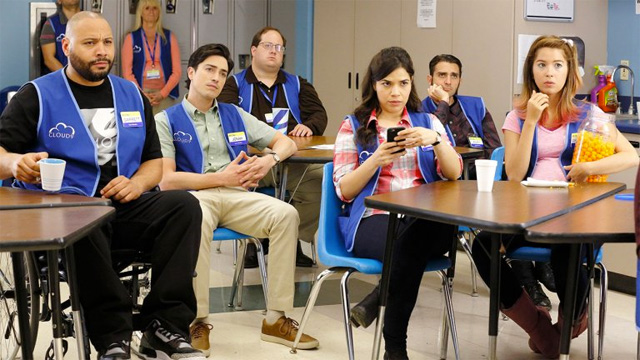 Superstore was one of the best sitcoms on TV last season, and not just because America Ferrera elevates every ensemble. It's no-joke diverse. It's smart and subversive. It takes on soulless corporations and celebrates chosen family. And it's really funny. NBC plans to use it as its comedy anchor in 2016.
Supergirl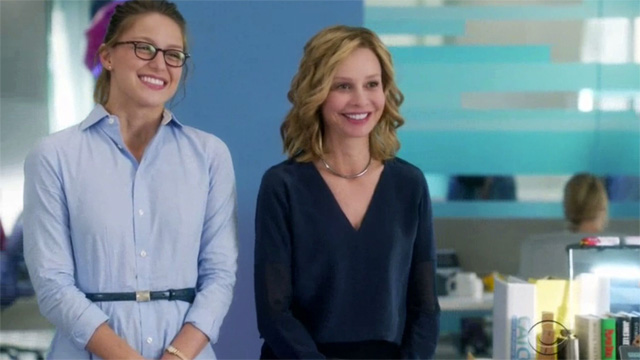 Kara Danvers and Cat Grant, a love story for the ages mentor/mentee workplace relationship we hardly ever get to see on TV! Kara is eager and earnest. Cat is curt and suspicious. What they have in common is their hardcore attraction to each other refusal to apologize for being ambitious. They succeed no matter what, and the men in their lives are there to help them thrive or get out of the way.
Ugly Betty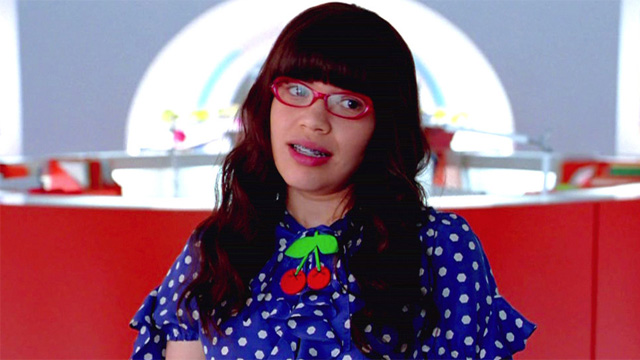 Ugly Betty took a dive near the end when it turned its focus toward Betty's personal life and away from Mode, but the early seasons of the show mixed pathos and peculiarity with uncanny ease. Betty Suarez was smart and sweet and driven and she never backed down, no matter how many Mean Girls (or incompetent men) came after her.
Mad Men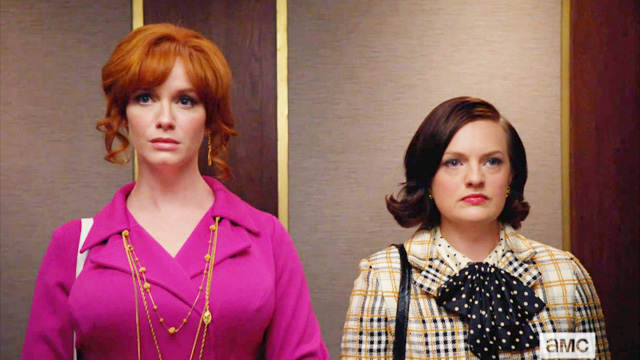 It's a Man's World when we meet the employees of Sterling Cooper, but Peggy and Joan's career trajectories are easily the most satisfying story arcs over the course of Mad Men's seven seasons. They are boxed in by sexism at every turn, but they both emerge victorious in different ways. And they never even had to burn a Manhattan high rise to the ground.
Grey's Anatomy
Meredith and Callie and Bailey and Cristina and Arizona and April and Addison and Lexie, oh my!
30 Rock
#Lizbianism
The West Wing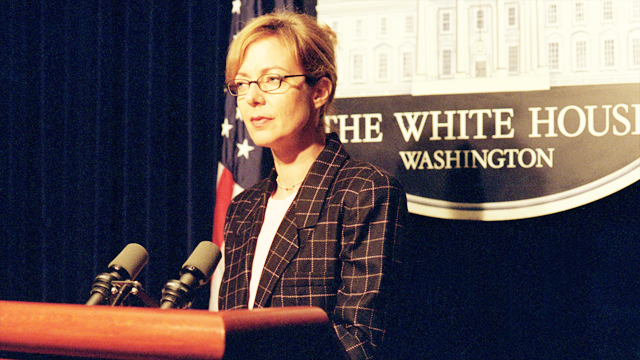 On a show dominated by men, CJ Cregg remains one of the fiercest feminists in TV history (and arguably the most universally beloved character on The West Wing). She refused to answer a question about whether or not she was "a homosexual," refused to tell the press what designer she was wearing when she ended up in the briefing room in her State Dinner dress. Plus one of my favorite conversations:
Sam: They have bathrobes in the gym?
CJ: In the women's locker room.
Sam: That's outrageous; there's a thousand men working here and 50 women!
CJ: Yeah, and it's the bathrobes that are outrageous.
The Mary Tyler Moore Show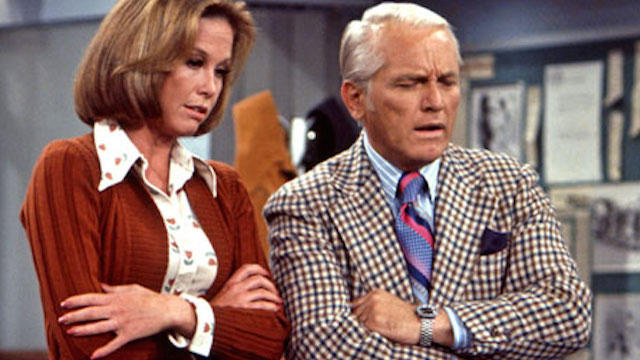 A single 30-year-old woman who also is the boss of a primetime TV news show? In 1970? There's a reason critics always point to Mary Tyler Moore as one of the women who changed it all.
How to Get Away With Murder
Viola Davis' bisexual badass attorney/professor Annalise Keating is one of the most layered characters on TV. She's in charge in class, in charge in court, in charge in her personal relationships. The only thing she can't seem to control is herself, and that's a fascinating juxtaposition of power.
Laverne and Shirley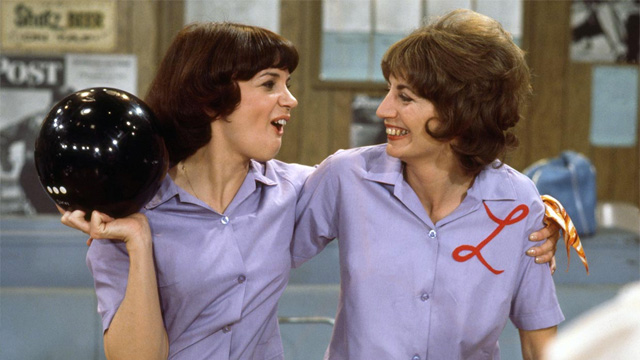 Laverne and Shirley were roommates and bottle-cappers in a Milwaukee's Shotz Brewery. They were also so popular that Mego released Laverne and Shirley dolls, and Hot Wheels manufactured a best-selling Shotz Brewery delivery van. I'll bet you a hundred dollars no broadcast TV network on earth would pick up a pitch for this show today, especially not when one of the lead characters is a "tough-talking tomboy" and neither of them ever apologize for being single.
Murphy Brown
Dan Quayle ran half his presidential campaign in 1992 by yelling at Murphy Brown for being a single working mother. He lost. The show survived six more seasons.
Parks and Recreation
Leslie's wall of inspirational women (which she kept with her all the way to the White House) included Jeannette Pickering Rankin, Hillary Clinton, Gertrude Stein, Nancy Pelosi, Madeleine Albright, Condoleezza Rice, Bella Abzug, Michelle Obama, Dianne Feinstein, Sandra O'Connor, Janet Reno, Sally Ride, Olympia Snow, and … Leslie Knope. SHE IS SO SUPER CHILL ALL THE TIME.
The Mindy Project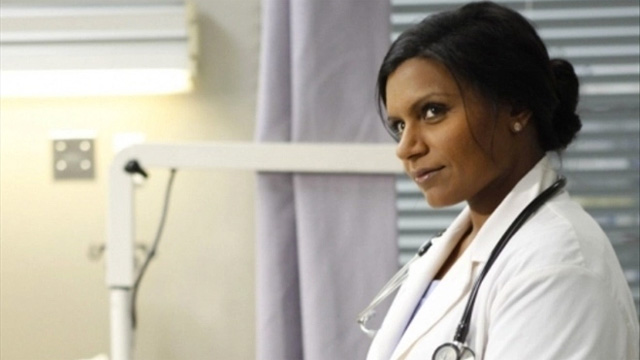 The Mindy Project gets a lot of comparisons to Bridget Jones's Diary, which is fair, but Mindy is muuuuuch better at her job than Bridget Jones could ever hope to be, and a little bit luckier in love, and surrounded by a much more likable cast of co-workers. Plus Mindy Kaling writes and stars in and sometimes even directs this show!
Suits
Suits is about two men mainly, but Gina Torres' Jessica Pearson is the character who rightly gets all the acclaim. Pearson is a Vassar girl, and a Harvard girl, and the first Black woman on the Third Circuit Court of Appeals. She's the managing partner of Pearson Hardman. Jessica Pearson literally never loses (and if she seems to lose, it's only because you haven't watched her bend a setback into a win yet).
Jane the Virgin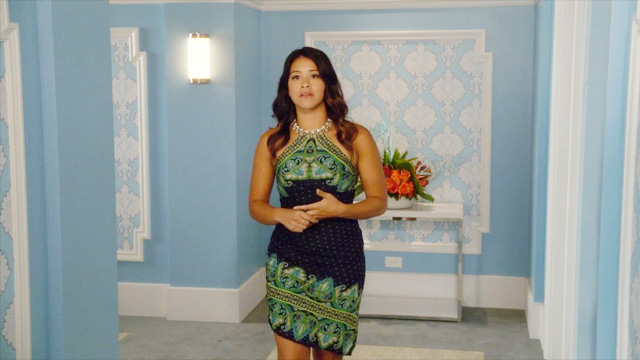 Jane the Virgin is my favorite show on television. Jane's gonna have it all! She's going to be a successful romance writer, an exemplary mom, and loving daughter and granddaughter, a beloved wife, a best friend. She's a lot of those things already, but career-wise, she's making money at the Marbella, the most cursed workplace since Rosewood's Radley Asylum. I'm still not sure exactly what her job is (general guest services, it seems like), but I know she manages to juggle it along with school, parenting, two full-time romances, familial obligations, murder mysteries, kidnappings, midwifing, breast pumping, and dance-offs with Britney Spears. Fourth wave feminism!
Scandal
Olivia Pope is very good at what she does. She is better at it than anyone else. And that's not arrogance, that's a fact. IT'S HANDLED.
Bomb Girls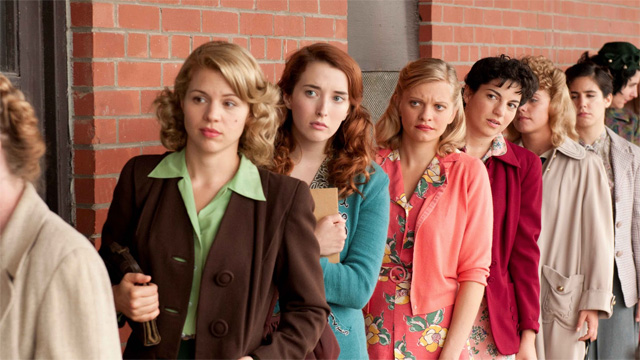 If you pretend the movie doesn't exist, this Canadian drama is second only to A League Of Their Own when it comes to stories about women making a way to change their own personal worlds on the homefront while the men are off at war.