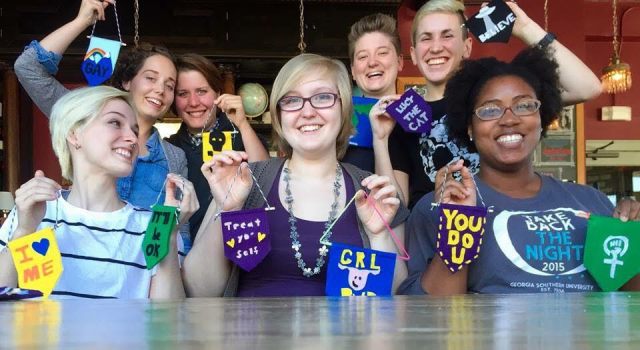 How do real-life communities based off of online ones maintain safe and inclusive spaces? Let's talk about it!
In which Claire and Whitney talk to folks who have planned or hosted meet-ups and ask them for tips and tricks they'd pass along to others. Also, there's a lot of dreaming big in here. Get into it!
Welcome to Straddler Nation, a brand-spankin'-new series in which two rockstar meet-up group captains talk to folks building Autostraddle communities IRL around the world. For their first installment, they talked to some folks who started or are taking the reigns over their local groups.