Happy Pride, friends! Here's your first Pop Culture Fix for that time of year when straight publications also write about gay people! But first:
As a gay teenager, I never felt like I had the support I needed, especially given the fact that my home life was fractured & very off balance. That's why, for this pride month, I've partnered with Dr. Scholl's Custom Fit Orthotics,

— stef rubino (@ancillarytext) June 1, 2022
---
+ I'm still too mad to really even look at the CW right now but here's the trailer for Gotham Knights which I'm obviously not going to be able to help myself from watching. Fallon Smythe plays Harper Row, "a streetwise, acerbic and often underestimated, the blue-haired bisexual is a gifted engineer who can fix anything. But what Harper wants most of all is to repair the broken lives of her and her brother, Cullen, the only person she trusts."
+ Lia Thomas confirms she's aiming to compete at the 2024 Summer Olympics.
+ The test run of Netflix's crackdown on password-sharing is not going well.
+ Five lesbian expressions from the 19th century to remember when watching Gentleman Jack. ("Grubble" remains my favorite.)
+ The euphoria of Elliot Page.
+ Sara Ramirez covers Variety's pride issue and I really don't know what to tell you except the cover is the most bananas thing I have ever seen and when I saw it on Twitter I thought someone on Autostraddle was making a joke.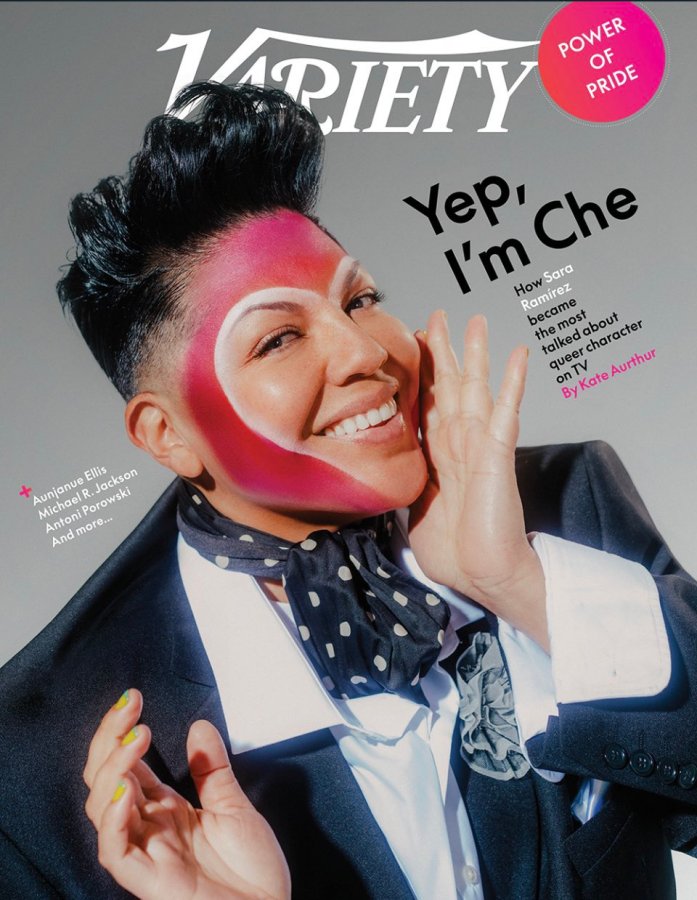 + Married at First Sight will finally feature a lesbian couple, which makes sense due to the fact that we do sometimes get married upon meeting.
+ Trailblazing Jeopardy! champion Mattea Roach reflects on 23-game win streak.
+ Cynthia Nixon says Miranda always had "lesbianic qualities" on Sex and the City.
+ Ella Hunt's missing Dickinson as much as we are.
i miss my fruity, kooky, jealousy-prone, emo girl, sue 🌋🍇🔝🍰 🍉 https://t.co/0o4OebulXd

— Ella Hunt (@EllaHunt) May 31, 2022
+ Brittney Griner's supporters have a new strategy to free her: Make Noise.
+ Matthew Morrison was reportedly fired from SYTYCD for sending 'flirty' messages to contestant. Of course.
+ NBC Out's Pride30 list features lots of your faves.
+ Megan Rapinoe is on this week's episode of The Limits with Jay Williams on NPR talking equal pay in soccer.
+ HBO Max has launched a Pride-themed shortform series.