Whenever I think about my hair, I think about my mother. When she would do my hair it felt therapeutic. I think about coming home from college and her excitedly washing my hair in the kitchen sink. I think about how she took my hair down after I called home to get picked up early from a school dance where no one talked to me. I think about how she would look at me after she was done styling it, kiss me and tell me how lucky I was to have "a head full of hair".
Four years ago I did the switch from wanting "good hair" to wanting "healthy hair" and went completely natural. I didn't visit home for almost six months and after sitting with it I came to the conclusion as to why. I was scared to see my mother and her reaction to my hair. When I moved to Chicago my visits home became less frequent, I still talked to her on the phone constantly and once she got ahold of facetime it was over for me but it wasn't the same as physically being in her presence. My mother wanted to see me, to watch me laugh in the passenger seat while driving to Value World, to go into a Starbucks and proudly show me she knew how to use the app, she wanted to hug me and hold me – and she wanted to do my hair.
I knew my going natural would change our time together during a visit; the hours of washing, drying, parting and pressing were going to be a thing of the past. We'd connect through the other time spent together but there was something about feeling her fingers scrubbing my scalp, hearing her muffled voice over the dryer and then sitting between her legs while she warmed the hot comb that made those talks more vulnerable than the others.
I contemplated asking her to help me with twist outs and detangling but I was once again reverting back to my childhood ways and wanted to do it all myself. The day she came to visit I gave an Insecure level pep talk to my hair in the mirror and bargained as hard as I could for my transitioning curls to act right. After complaining about Uber for 12-15 minutes she finally acknowledged my hair. She told me she bought her good pressing comb from home and I let her know we wouldn't need it. My heart was beating but all she did was take off my slouchy beanie, pull at my hair and tell me "Well at least let me oil your scalp".
I still got my kiss from her, we still laughed, talked and gossiped – and I got to create another memory with my mama.
Black women and our hair stories are still an important part of the pop culture landscape. Just the first few weeks of 2020 alone have shown us, it's not just a passing fad. The sweet animated short "Hair Love" was nominated for an Oscar; on Black-ish, Diane struggled with getting her hair permed again; and Rep. Ayanna Pressley graciously shared her story with alopecia that combines black hair and politics.
Those moments inspired me to tell the story of my hair from tiny Shelli to today. It's a ride full of twists and bumped bangs, but I promise it's a good one.
And if you did not automatically sing the title of this piece to the tune of OutKast's "Elevators (Me & You)" then welcome, you most certainly need to be here reading this today.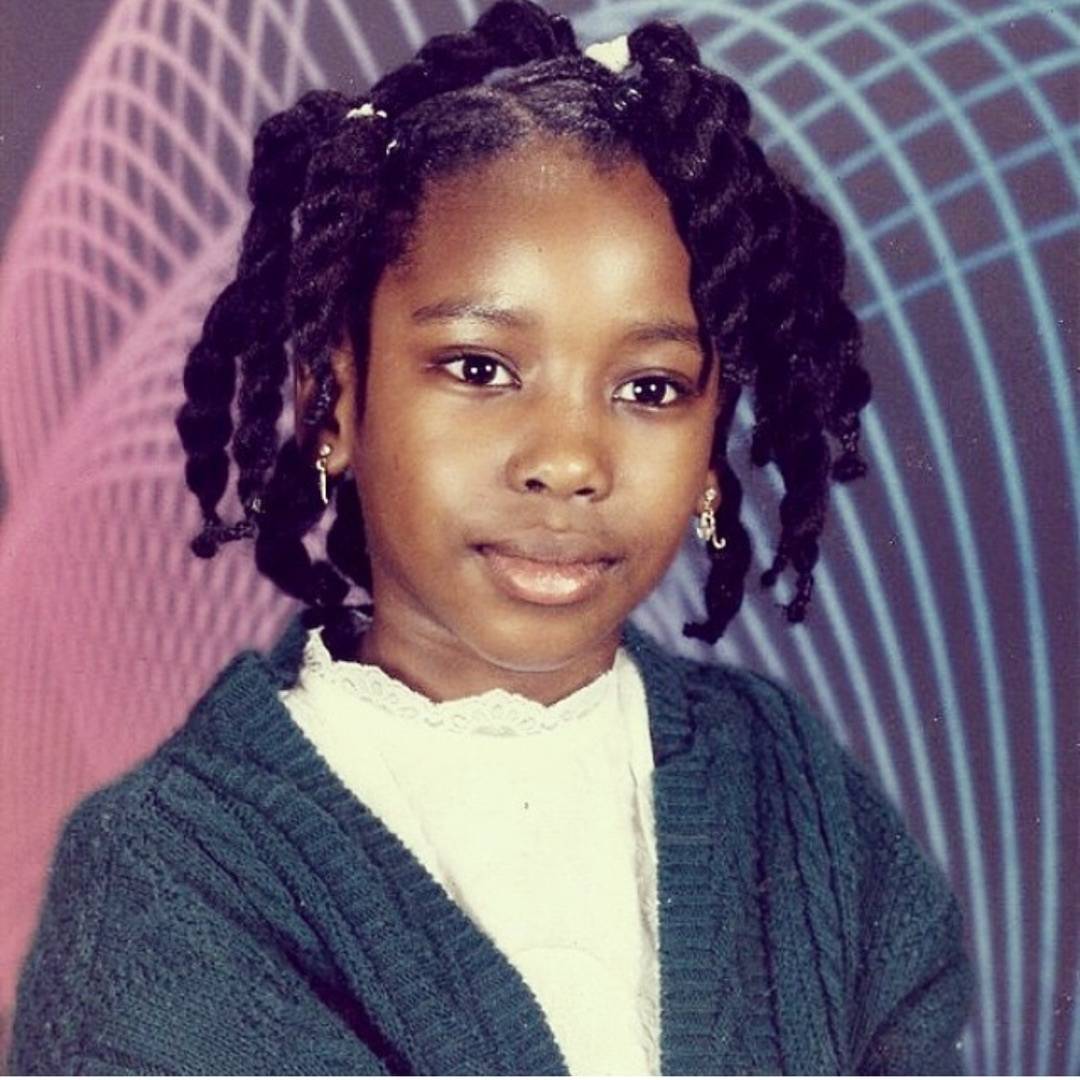 Elementary School Shelli.
When I was in elementary school my hair and face were at it's best and it is probably because my mom would put enough Royal Crown grease on my face to fry a fucking chicken. In my household when my mom yelled: "Go get the grease out the bathroom!" I knew it was time to get my hair done and I pouted all the way from the bathroom to the kitchen. She would part, pull and twist and through my winces, we talked. Getting my hair done by my mother in the kitchen of my childhood home are some of my favorite moments with her, including the time we fought over letting me get a perm.
I remember the photo above vividly because when the photos got back to my mother she talked shit about it for years. Picture days came with specific instructions and the main was not to play outside until AFTER the photo was taken. As you can see by the scratches on my face, frizzed up back curls and now nappy twists I did not follow instructions. I knew she would be mad and I knew I was going to get in trouble. These were the photos that were going to get passed out at church, mailed to relatives and hung up in her office after all. When they came back her first response was "(Insert Government Name here) What in the hell happened to your hair!"

Middle School & High School Shelli.
Middle school was not just a terrible time for me but also for my hair. I was entering the stage where I was connecting being beautiful to having straight hair. I asked for a perm in sixth grade because India S. was my light-skinned best friend and she had beautiful long hair. I was also deeply in love with her but that's for like, a whole other article. I thought that if I had that then so many of the problems I was having in life would go away. My mother tried her hardest to convince me not to get one, but in the end, she sat across from me in the salon reading a magazine while I cried my eyes out from the pain of my first perm.
My hair was fucked for years, I had to shave the back and cut most of it off and start over. I lived in zillion braids and short pigtails while it grew. I don't have many photos of me from that time because it was when I was at my lowest in confidence. Towards the end of high school, it was in a much better place, most of it had come back and it was thicker and longer than ever. It was time for me to head to college and take care of my hair on my own and it was a task I for damn sure wasn't ready for.


College Shelli.
If it weren't for my college blessing me with 2 black girl roommates my hair would have been a matted mess. Living with them came with an unlimited supply of hair products and tools meant just for the 4C hair we all shared. I'd been going to the salon or getting my hair done by my mother since I was a child, so I never learned to do it myself. My roommates taught me how to wrap my hair, how to blow it out and how to use hot rollers; they saved my hair in college and I started gaining more confidence because of it. I would use lessons I learned from my roomies after I graduated for when it really was just me and my hair.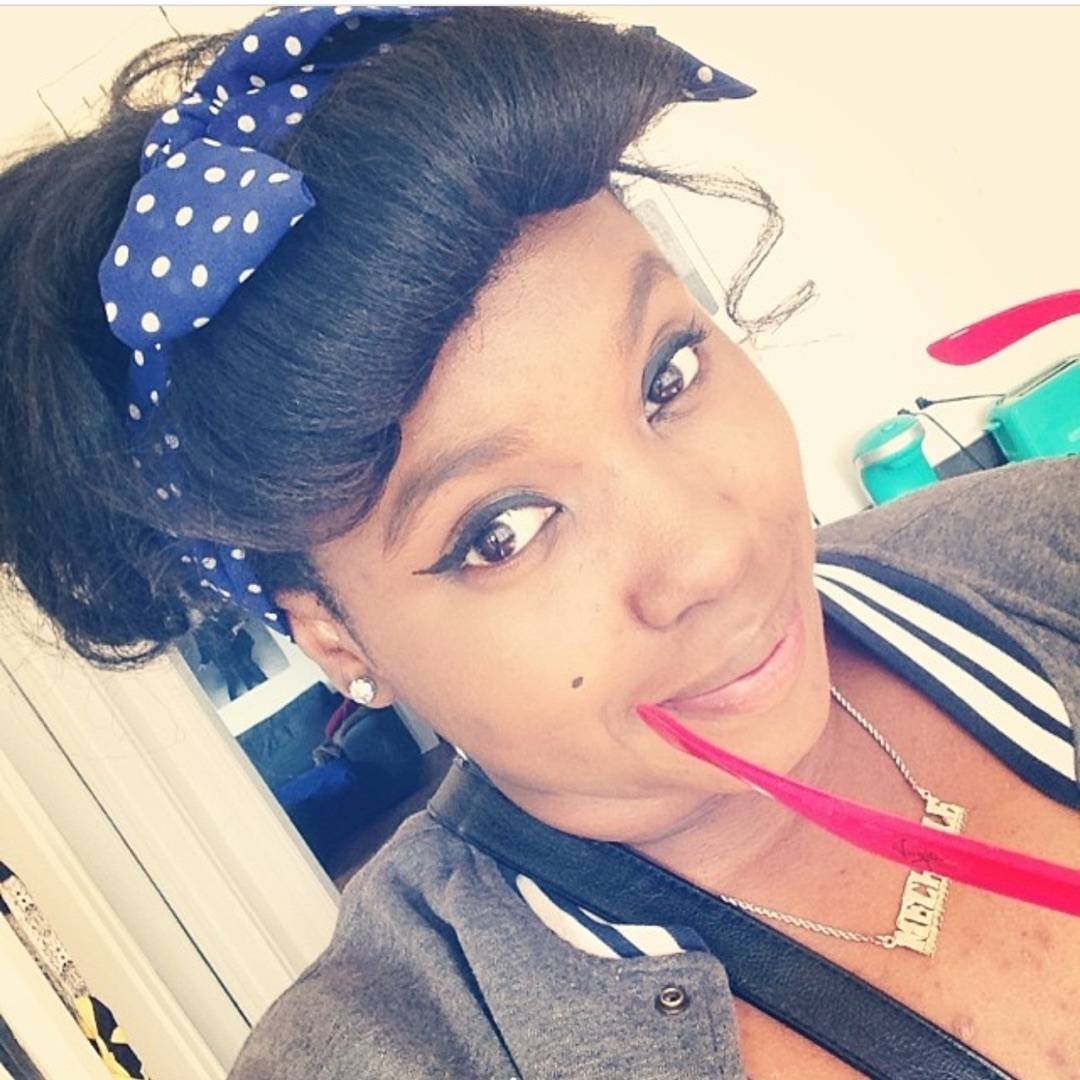 I discovered Rockabilly hairstyles and decided it was over for you hoes, but the brows took a turn?
This is when I went home and my mom burned the shit out of me with her pressing comb, look closely and you can see it. Again with these brows though, anyone in my life was wrong for not telling me to fix them.


Shelli Now.
I am a full ass adult now and have finally accepted that I can do with my hair what I please. I've had many styles the last year alone and with the help of YouTube, I'm discovering shit I never imagined I would learn to do. One thing I have accepted I can't do is cornrow my own hair. That's ok though, I got a little money now so I can buy my mama a ticket to come and do it for me in my own kitchen.
I found bounce curls and never looked back. Protective styles became a big thing for me when I started the path to healthy hair.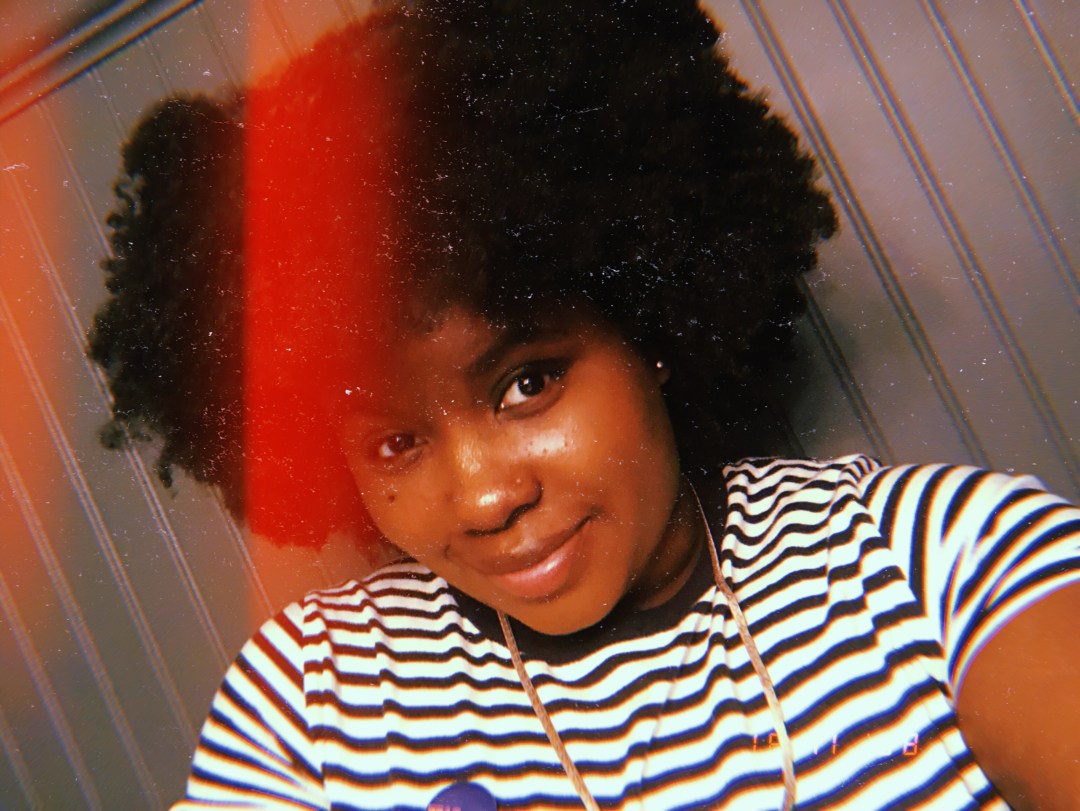 My natural hair on a day one of a wash and go. I look like someone's little brother in 1972 but I was so proud of my hair this day, I managed to do my first one and it turned out pretty solid.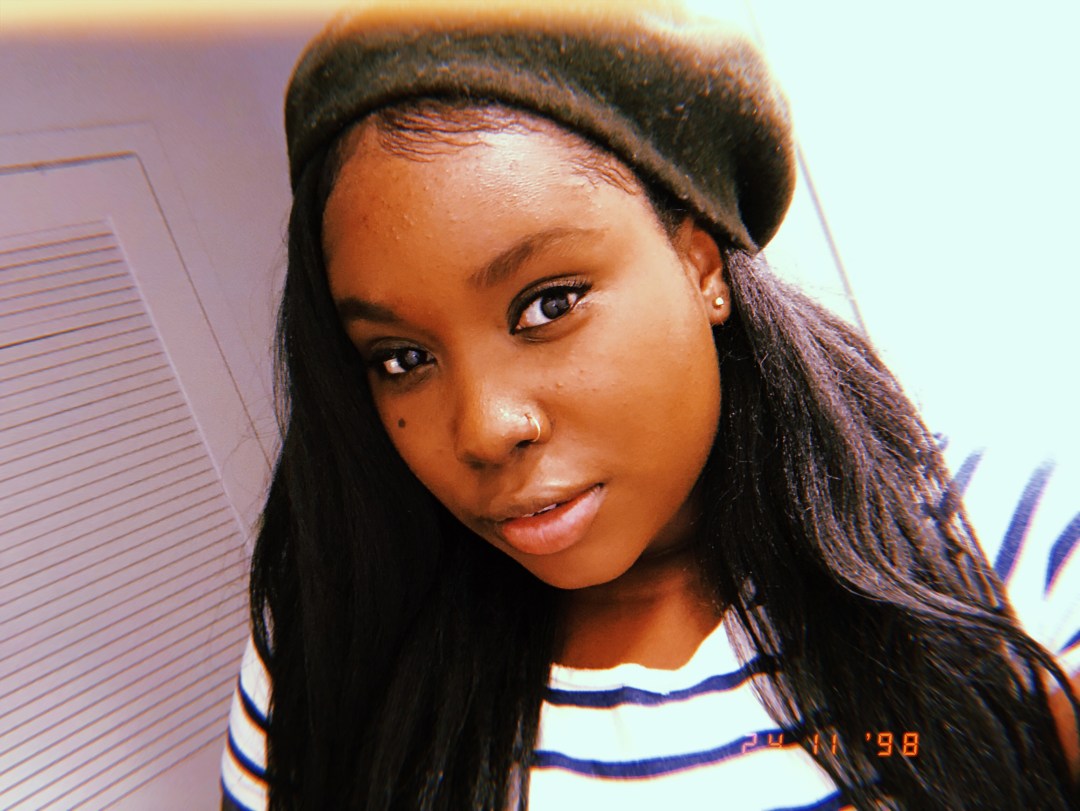 I figured out how to make wigs, well sort of, and when I made this half one I probably demanded compliments.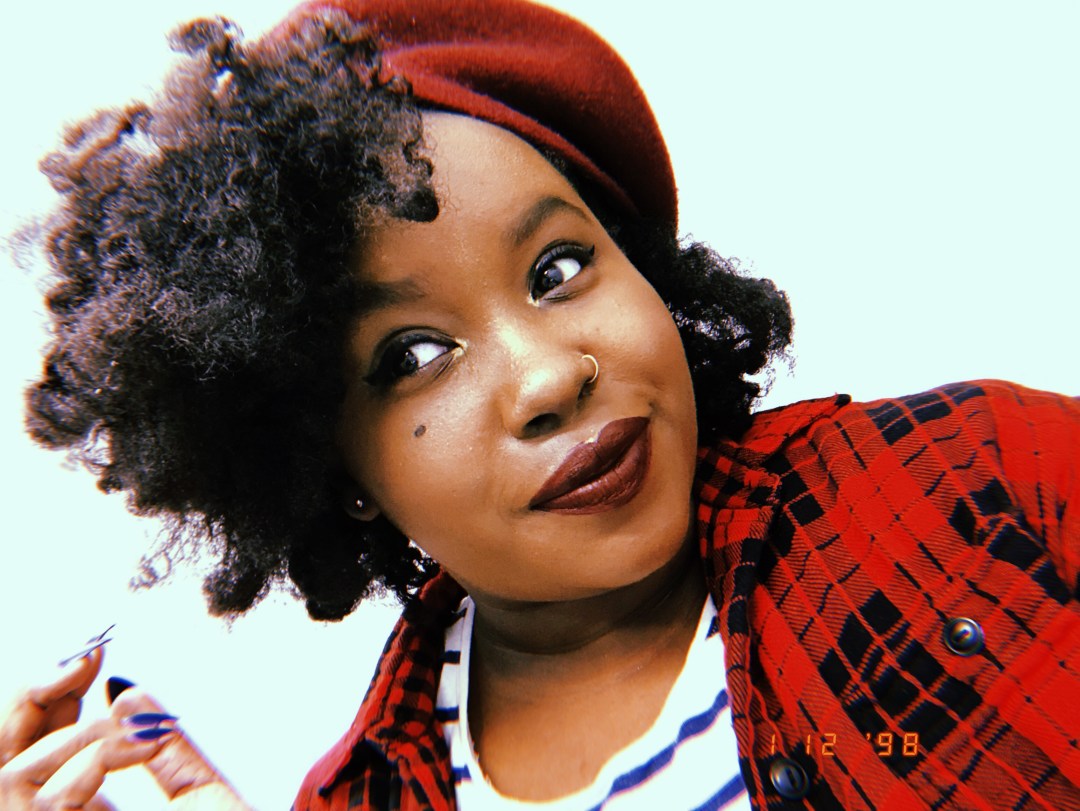 I was forcing myself to go out of the house more with my natural curls, it was difficult at first but after a few more YouTube tutorials and boosts of confidence from the homies I was rocking them out more often.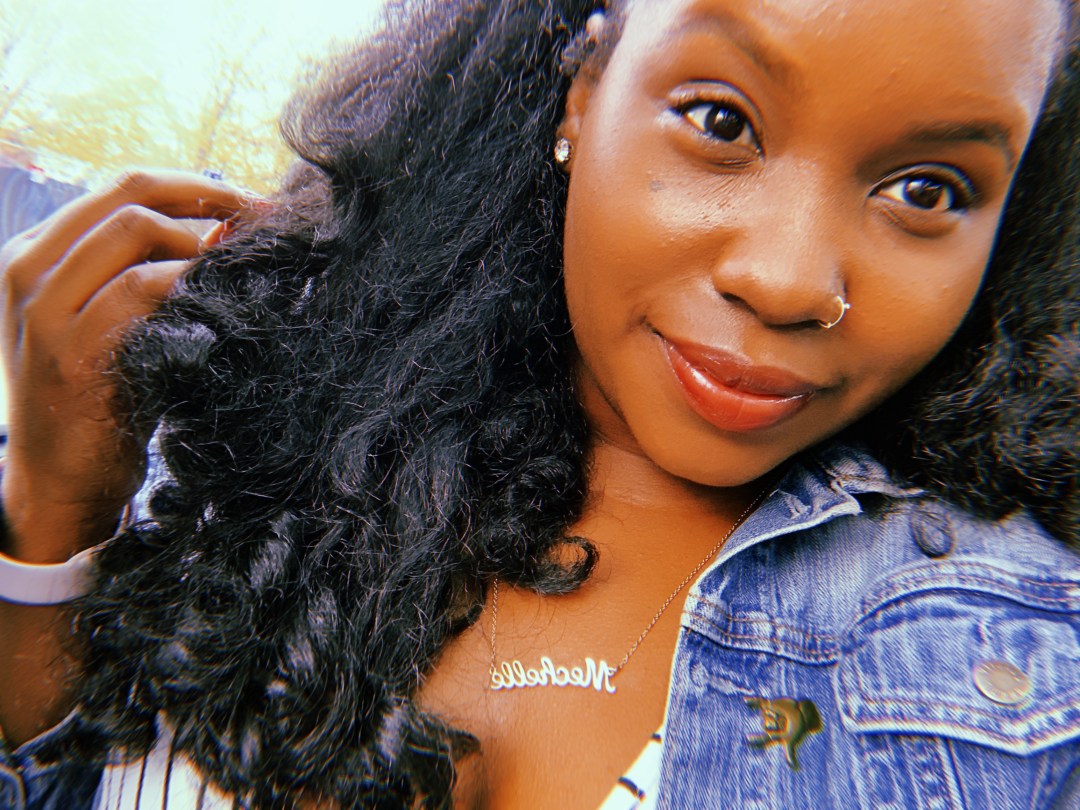 I started making clip-ins! They didn't last for long but they were a good quick option in the summer.
I discovered the wonders of braiding hair, for $3 I was able to become the flyest bitch at brunch.
With a little bit of edge control and a denim jacket you too can become the stem of your dreams.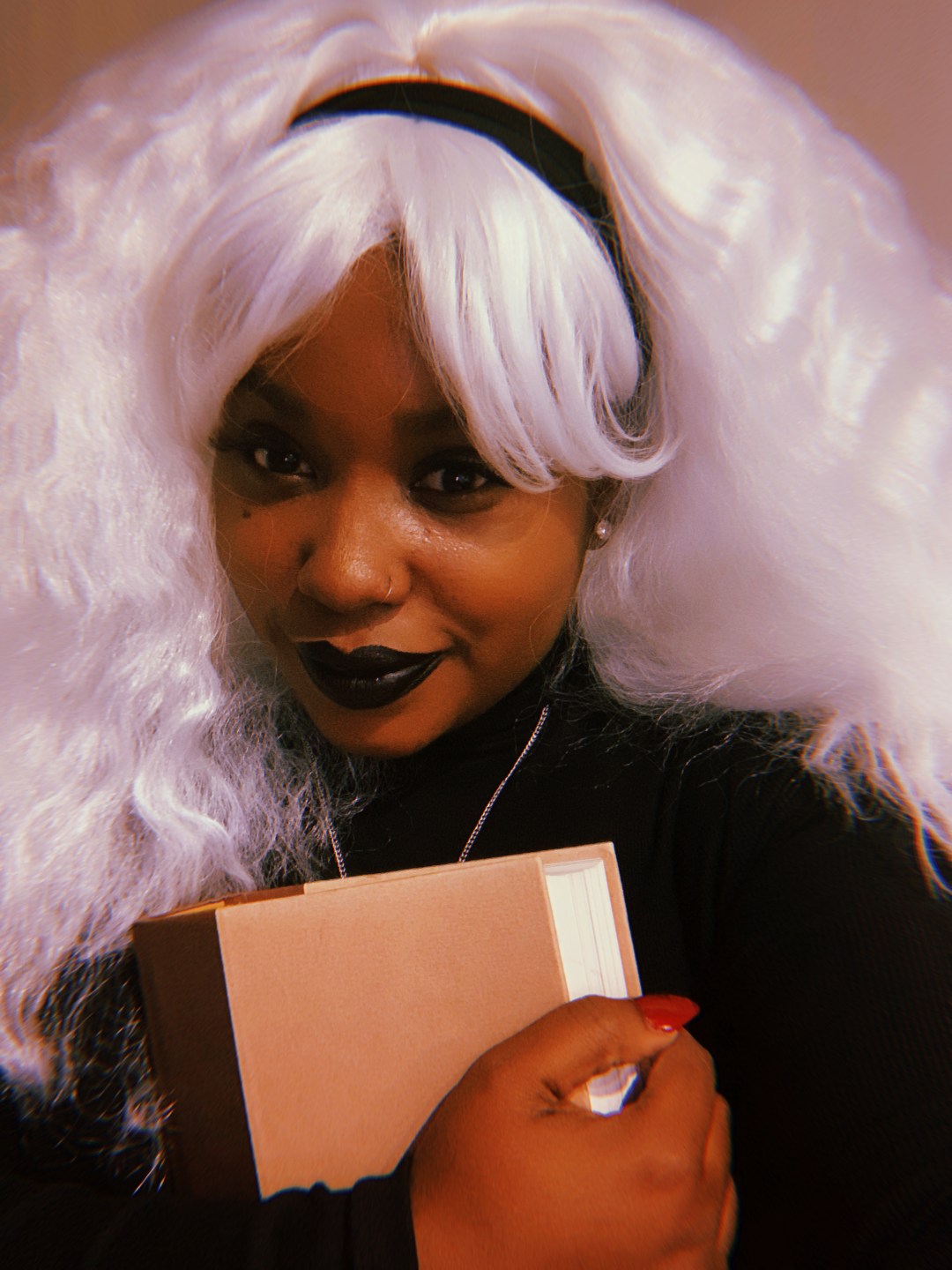 I may not be able to do a lace front wig yet but it's on my list to master in 2020. Once I do, I plan to wear a different color wig every 1-2 days.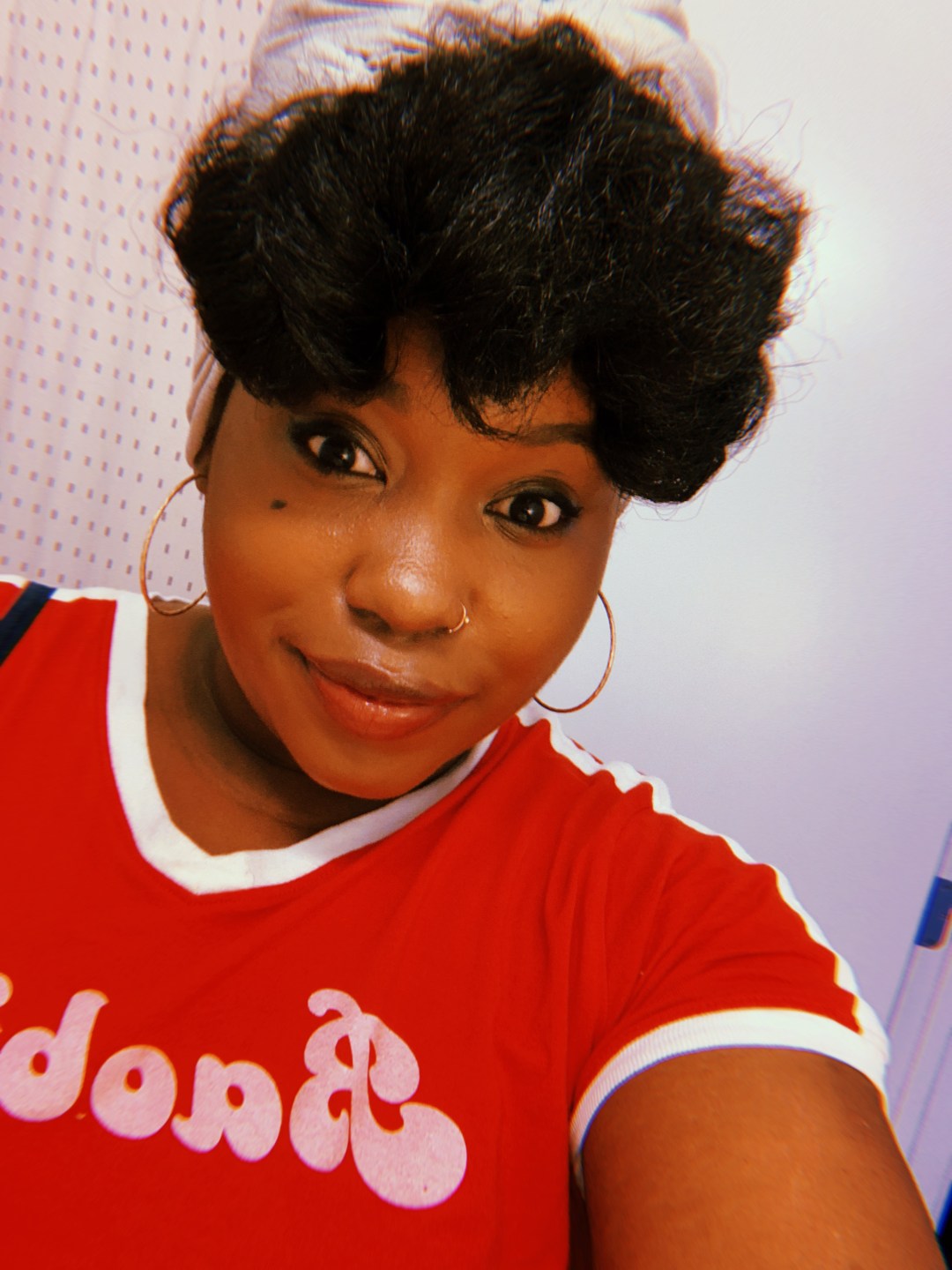 You ever spend 30 minutes trying to figure out a head wrap?
When all else fails I know that crochet braids will never let me down.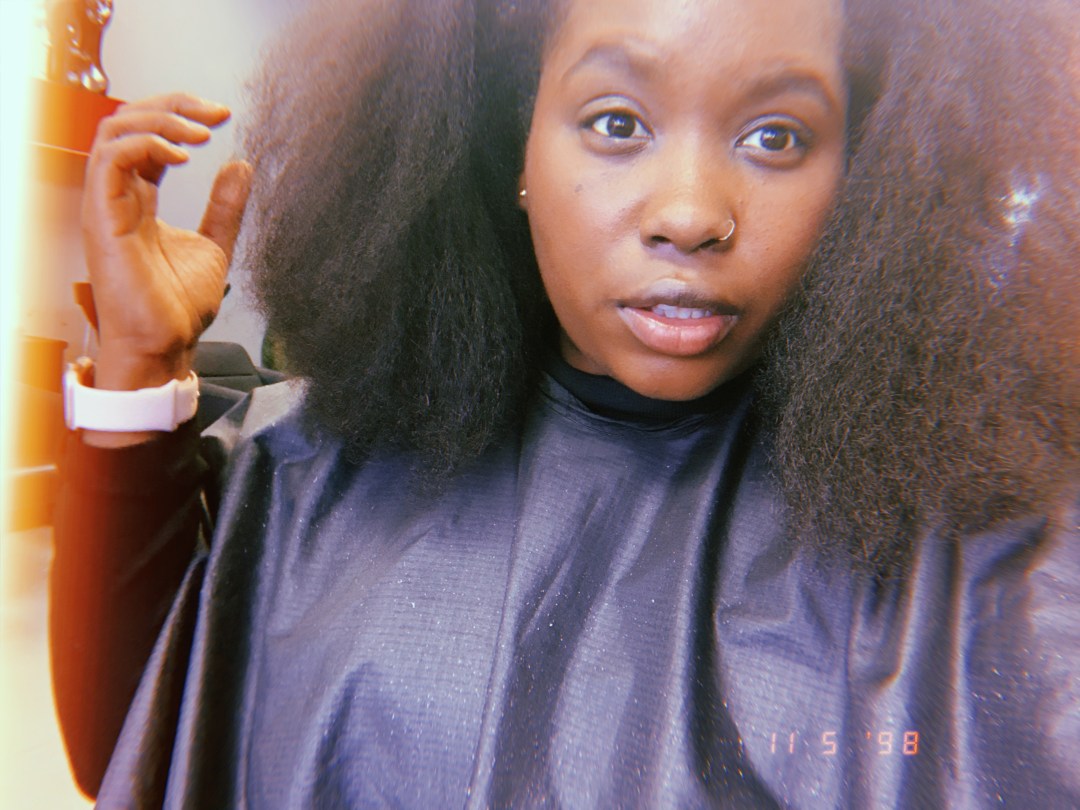 This is the most recent picture of my natural and happy hair from about 3 months ago. I sent it to my mother and she responded back with a black power fist emoji and a smiley face, but not before making a comment about my nose ring – you can't win 'em all y'all.

Shout out to all my new growth (if you get it you get it) and share your stories in the comments.