This article was created in partnership with Rainbow Health.
This article was edited on 6/9/22 with updated accessibility information.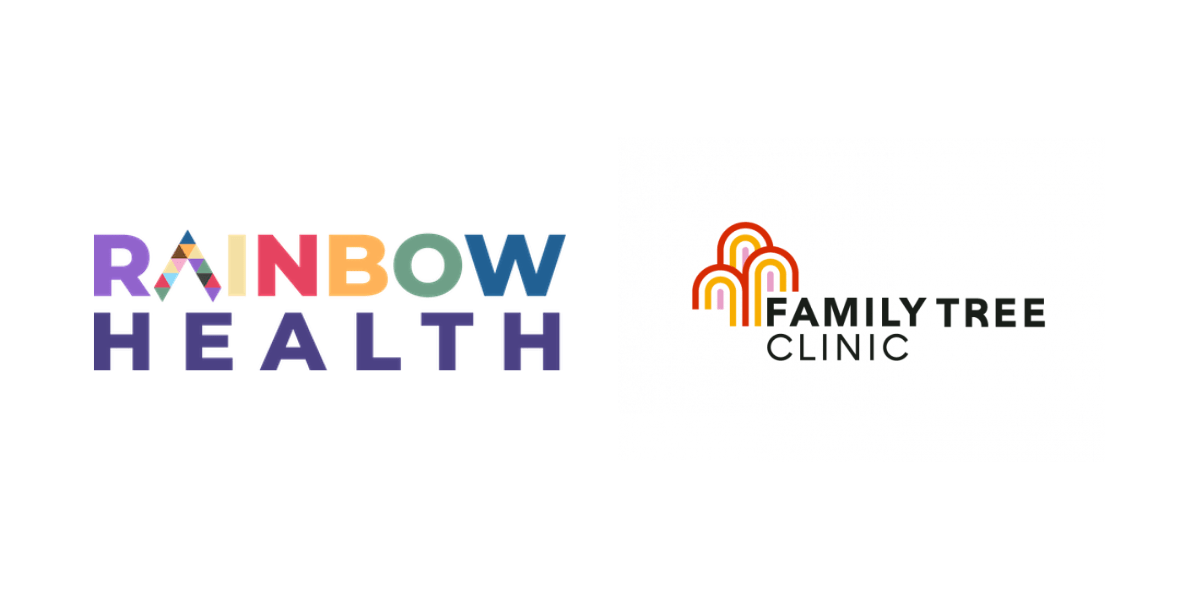 Dating in the LGBTQ+ community is tough, especially during an ongoing global pandemic. As queer and trans people pursuing love, connection, and orgasms, we're always assessing the emotional risks and sexual health risks of dating, and for the past two+ years, we've had to navigate COVID risks, too. Social distancing has changed the nature of our intimate lives, and with ever-changing COVID restrictions and mixed messages from government and health agencies, everyone seems to have a different idea of what it means to date "safely.wp_postsIt's hard! And our readers have lots of questions like:
How do you ask a potential date about their COVID practices?
Do I have to tell a new partner I'm trans?
How do you disclose a chronic STI?
Does anybody actually use dental dams?
We have a panel of experts who are here to help! On Monday, June 13th, at 4pm PST/ 6pm CST/ 7pm EST, Autostraddle will host a virtual sexual health workshop featuring experts who will answer these questions and more. The best part? You get to decide what the questions are in advance!
Send us your queer sex and dating questions here by Friday, June 10th, and make sure you register for the event here. The workshop will also have a live chat, so you can interact with each other and ask follow-up questions in real time. Live captioning will be available, and we'll also be publishing a transcript on our website.
For this workshop, Autostraddle is partnering with experts from Rainbow Health and Family Tree Clinic. For nearly 40 years, Rainbow Health has been advocating for and serving the LGBTQ+ community, those living with HIV, and all folks facing barriers to equitable healthcare in Minnesota. Family Tree Clinic provides a wide variety of sexual health services and specialized care for LGBTQ individuals in Minnesota and is committed to improving the health of lesbian, gay, bisexual, trans, and queer individuals through affordable, respectful sexual health care and education.
Here's some info on your panelists:
Taylor Chambers (they/them) – Juvenile Justice Sex Educator
Family Tree Clinic
Taylor is the Juvenile Justice Sex Educator at Family Tree Clinic. They are passionate about prison abolition and creating equitable communities. Taylor is constantly amazed by the young people they serve. During their free time, Taylor enjoys cooking and baking, adding too many books to their to-be-read list, learning how to bartend, and doing arts and crafts.
Chandler Daily (he/him) – Sex Educator
Family Tree Clinic
Chandler is a sex educator who learned everything he knows from the powerful legacies of queer public sexual culture and the DIY ethos of trans people everywhere. Before coming to Family Tree Clinic, Chandler has worked as a stage manager, a sexual health sales associate, a performance curator, and an artist. He's currently getting his kicks learning the names of his non-human neighbors living around the Mississippi River. Chandler is working towards a future in which all of our sexualities can be inner resources of joy and connection with the wide world.
Eli Wright (they/them) – Behavioral Health Clinical Director
Rainbow Health
Eli is a licensed professional clinical counselor in practice for 30+ years whose focus is on building strong therapeutic relationships. Eli believes that people are experts in their own lives and prioritizes a non-pathologizing, collaborative, curiosity-based approach. For Eli, therapy is a sacred, creative space in which one develops one's preferred story. It can be difficult, lonely, and confusing to navigate some of the twists and turns that life brings our way — sometimes it helps to have someone to listen, to care, and to intentionally hold space for you as you discover what you need and what you want in this part of your journey.
Zarra TM (he/him/she/her) – Community Health Advocate
Rainbow Health
Zarra is a Community Health Advocate at Mainline Syringe Services Program. Among other duties, he works in HIV, Hepatitis C, and Syphilis testing, education, and management support. Zarra previously worked as a lead Sex Educator through Macalester's SEXY program.
Ro White (they/them) – Sex Writer, Pleasure Educator, Sex & Dating Editor
Autostraddle
Ro (that's me!) spent several years paying the bills as sex toy store employee while they worked towards becoming a mildly successful actor and a locally famous performance artist. Then they gave up big screen and the stage to stare at a computer full-time. Ro now teaches pleasure-focused sex education workshops for adults of all genders and orientations and writes about sex for publications like Men's Health, GetMeGiddy, and Autostraddle. They're also Autostraddle's Sex & Dating Editor.
Don't forget to send us your questions by Friday, June 10th, and register for the workshop using our registration form!