Halloween is almost upon us, and so are some rad new TV shows and movies featuring superheroines we all know and love — which means this is the Halloween where cosplay and timely pop culture costumes are the same thing! Below are nine revived lady heroes who are coming to big and small screens near you, and links to creating their looks for All Hallow's Eve.
---
Batgirl
From DC's Super Hero Girls
Costume by Aigue-Marine. 
We've seen so many great Batgirl costumes over the years, and while it's not the current incarnation (in either her New 52 solo title or the forthcoming DC Super Hero Girls animated series), you can never go wrong with the classic Stephanie Brown Batgirl look. It's a classic.
P.S. You can watch three clips of the first episode of Super Hero Girls online now!
---
Wonder Woman
From DC's Super Hero Girls and Batman v Superman: Dawn of Justice
Costume by Anna (GlitzyGeekGirl). Photo by Jack Teague.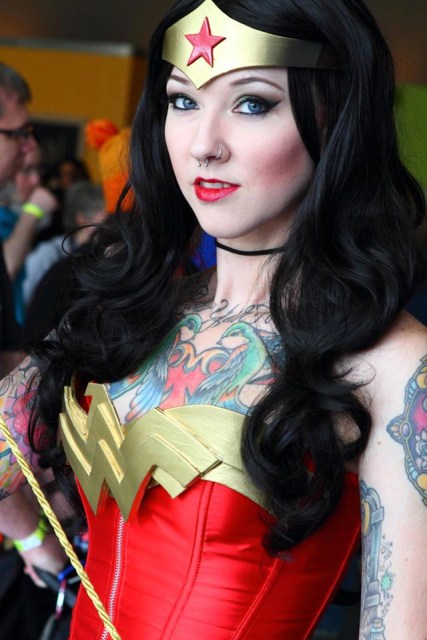 Wonder Woman's costume has been the source of much debate in feminist circles for decades. In DC Super Hero Girls, she'll wear the full-pants version of her costume that she does in her New 52 solo title, but with a ringer-t underneath the breastplate. In the forthcoming Batman v Superman: Dawn of Justice (and presumably her own movie), she'll wear an armored skirt/corset version of her classic costume, in muted reds and blues. This tutorial splits the difference.
---
Poison Ivy
From DC's Superhero Girls and Gotham.
Costume and photo by MyCuteBow.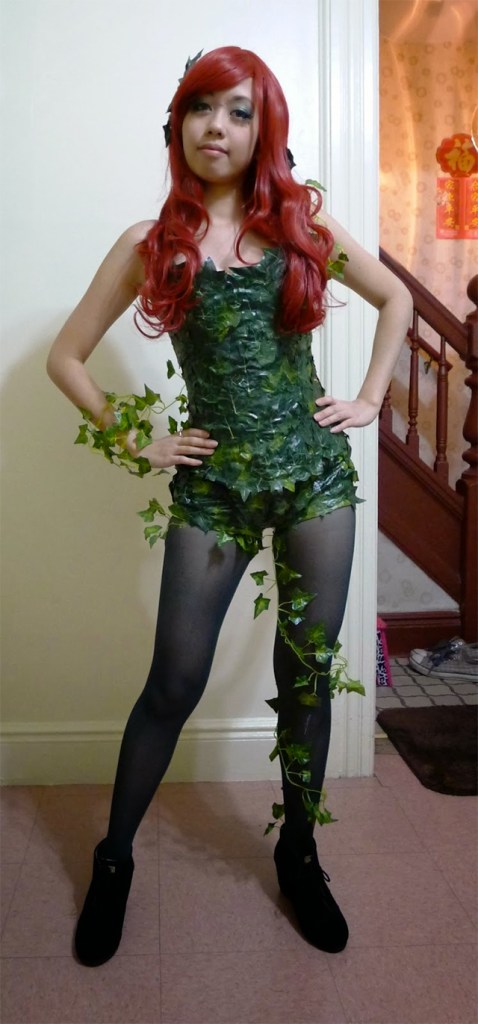 It's hard out here for a Poison Ivy costume maker (but not as hard as it is for a Harley Quinn one) because so much of Poison Ivy's look over the years has been crafted to cater that good ol' male gaze. Her Super Hero Girls costume actually looks much more Disney Princess-y than any of the ones before it (and I mean that in a good way, weirdly), but this tutorial is for a classic Poison Ivy look. It even incorporates real vines!
---
Supergirl
From DC's Superhero Girls and CBS' Supergirl
Costume by AliaKiss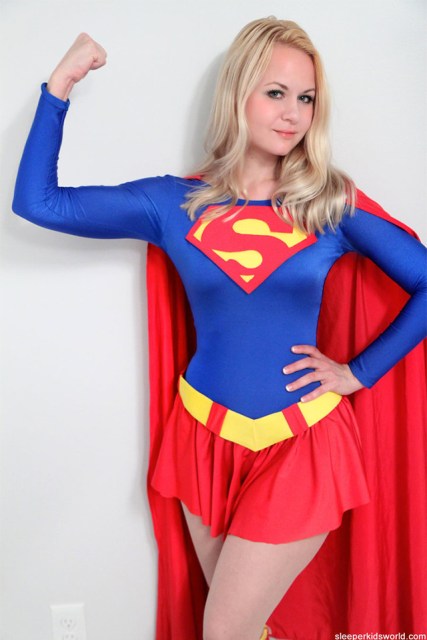 One of the funnest parts of the Supergirl pilot is watching Kara try to figure out what costume she should wear to fight crime. She works through several of the costume designs artists have trotted out for Supergirl over the years, landing on the classic version with full sleeves. Like most live-action superhero shows these days, the colors of her new suit are more muted than the original design and the material is more carbon fiber than spandex, but the general design is still the same.
---
Bumblebee
From DC's Superhero Girls
Bumblebee has a whole new costume for Super Hero Girls and it is awesome! I love it! It's super athletic and it adds teal accents and orange sneakers. It's literally exactly what I wanted to wear to school every day when I was a kid. But no one's cosplaying it yet! However, you can't go wrong with the vintage Teen Titans/Young Justice Bumblebee look.
---
Katana
From DC's Superhero Girls
Costume by earthwocomics.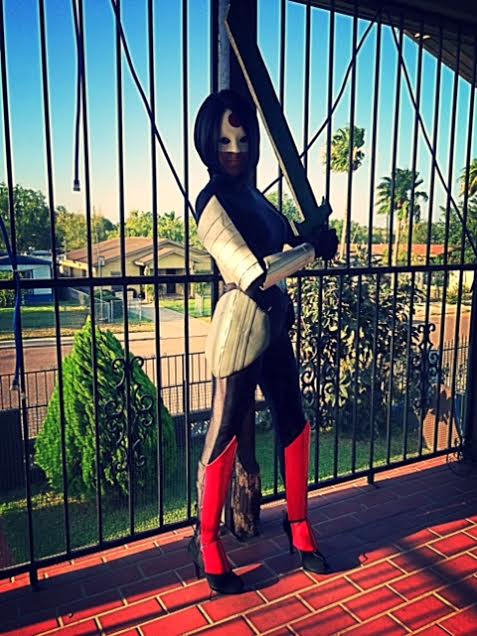 Katana's fourth wave New 52 title only lasted ten issues, but DC is bringing her back for Super Hero Girls. She hasn't shown up in the clips that have been released yet, but she's one of the main seven cast members. I saw her action figure at New York Comic Con this weekend and it was rad as heck. I can't wait to get my hands on it.
---
Agent Carter
From Agent Carter
Costume by Coriolanus. Photo by Robertta From Mars. Full costume tutorial by Galatea.
I know, I know. Agent Carter isn't exactly a new character, but the show didn't premiere until after Halloween last year, so this is the first time you'll be able to dress up as her. And she is one classy broad. None of that spandex and exploding hammer nonsense for her, no siree! The tutorial I linked above has costume ideas for almost everything she wore in season one, too.
---
Captain Marvel
From Captain Marvel
Costume by AmberUnmasked.
Marvel keeps delaying their Captain Marvel movie, but it is definitely in the works. They have a writer and a director and the entire Carol Corps keeping them accountable. It's going to happen. In the meantime, you can get a head start on everyone by dressing up as the incomparable Carol Danvers this season, before anyone else!
---
Black Canary
From Arrow
Costume by ebcangel
This one's tricky. I wanted to give you a White Canary costume guide since Sara Lance, the artist formerly known as Black Canary on Arrow, will be playing White Canary on DC's Legends of Tomorrow, but since DC is keeping that pilot locked up tighter than Arkham Asylum, no one's got a handle on how to make her costume yet. But there are plenty of tutorials for Arrow's version of Black Canary, which is by far my favorite interpretation of the character's outfit.
---
If you have a favorite DIY superheroine costume idea, leave it in the comments!