The first season of 4400 has come to an end and I have to say, what a ride that was! This show actually fits the buzzword that goes around that many people try to be—diverse.
The cast (and lots of their characters) are Black, brown, and queer, it's based in Detroit (A city folks love to forget about), talks a lot about politics and the current state of things without dumbing it down OR overplaying it.
As of right now, it hasn't been picked up for a season two. The finale left us on a cliffhanger though and I'm not the only one who loves the show, so fingers crossed that changes soon. Until then, let's get into this finale!
---
113: "Present Is Prologue"
It's going down at the Bois Blanc. The 44roum are trying to get inside but the 4400 have barricaded the doors. Mildred helps by putting three large pieces of marble in front of the door with her powers but it doesn't work. Turns out her sister's power is that she can turn her hand into something that helps her destroy anything and they get in. During a tussle, one of the 44roum grabs Shanice, and she sees a conversation where it's revealed they have just been using Millicent to get inside of the hotel. The real plan is to bring the 4400 back to their warehouse and literally kill them all, including her.
Their plan is somewhat successful. They have a bunch of the 4400, including Millicent and Mildred back at their warehouse. Millicent is dragged outside where they are about o shoot her (YIKES!) but LaDonna comes to save the day. She makes them all see a giant dancing iguana to distract them. One of the guards inside (who used to work at the Bois Blanc) has a change of heart and sets Mildred and the others free. Mildred goes outside, sets Millicent free, and suggests they team up but Millicent runs off instead.
Back at the hotel, during the tussles in the lobby, Logan got hurt! He, Shanice, and Hayden find a safe hotel room to hide out in. Mariah calls to check on everyone and he pretends to be totally fine and puts on a brave face. In reality, his injuries are just far too much and he passes out. Shanice tells Hayden they have to leave the room to get help, but Hayden looks dazed out. He then looks up to the ceiling, jumps to cover Logan and a green light appears and takes them both away. He obviously saw it before it happened but now Shanice is standing there confused and worried.
Jharrel and Manny are at a window in another room looking at everything going on below. We learn that Manny was basically the leader of an experiment in the future to save humanity, and that experiment included 4400 subjects throughout time.
When he was dropped in 2062, where he meets someone named Miss Stone, he acts like it was not a big deal and that he somehow knew this type of thing actually existed. The 4400 is a huge experiment in time and justice, 2020 is just one of the many trials they have run.
*Confused? Let's take it back to our science experiment school days! Imagine every year is a trial in the experiment, so from 2020 to 2062 they have run the experiment over 40 times. Using the same subjects (our characters) but tweaking the procedure in hopes of a different conclusion. Manny, Miss Stone & their crew remembers this and knows what's going on, but none of the subjects do.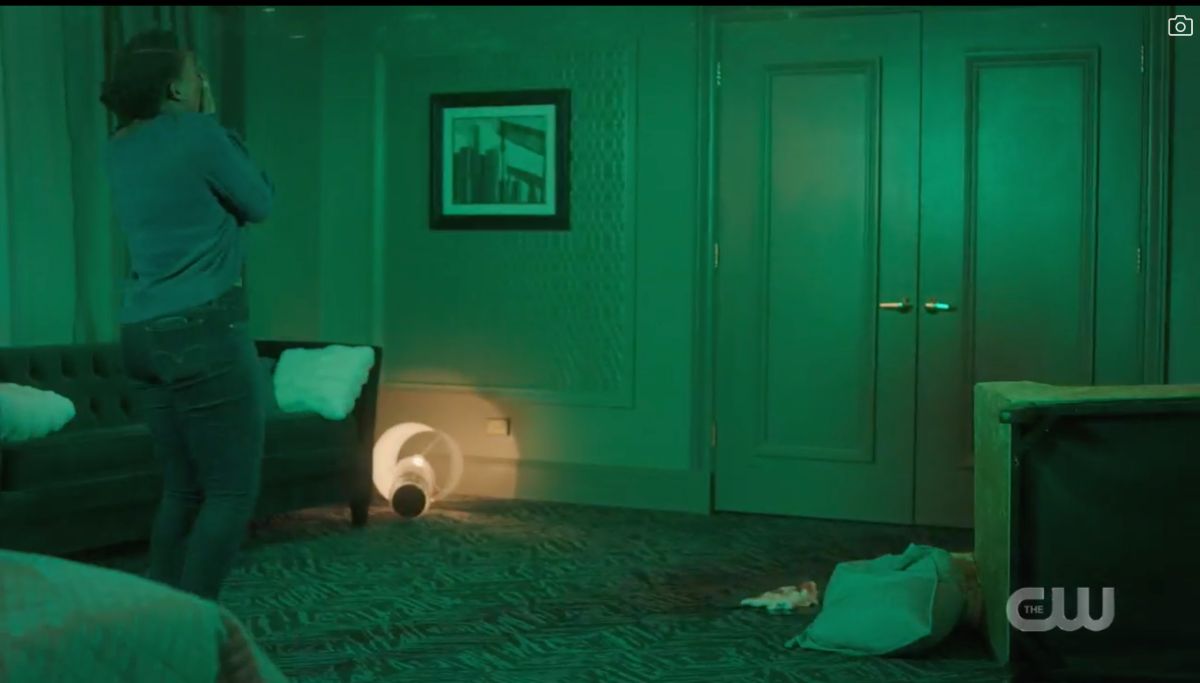 Manny eventually went rogue after seeing how unsuccessful all the trials were and came to 2020 to take matters into his own hands. Back in the current time, Manny explains it to Jharrel like this, being calm and kind to get justice and equality is never going to work and he's seen it, what will work is actions and if some of those actions are violence and death then so be it.
Elsewhere, Claudette learns that there are a bunch of bombs planted around the hotel, it's part of Mannys' secret plan to sacrifice a bunch of people for what he thinks is the greater good. She finds him in the hotel room talking to Jharrel and confronts him. But one of his followers knocks her and Jharrel out and they wake up handcuffed to the radiator. They have a little moment together and kiss—then she breaks her hand to get out of the handcuffs, heals herself, and they try to make their way to the pathway in the old hotel bar that leads outside.
Keisha is actually in the old bar and she encounters Manny. He starts talking more about his plan and what's needed and then he goes invisible and she shoots him. He reappears and as she walks towards him to see if he is alive, a green light comes and he's gone. Jharrel and Claudette come right after his body is taken and they see the pool of blood that's left and Keisha holding a gun. He didn't agree with his brother but that doesn't mean he wanted him dead.
Doc has been at some swanky house while everything at the Bois Blanc has been going on. He's been bought there to get the supplies he needs for his research. He doesn't have any cell phone service so he hasn't been getting the calls or texts about the chaos going on back home, then someone comes to tell him the person he's come to meet, Miss Stone, is running behind. They then show him a device that looks like it's from the future, and we know Doc, that intrigues him and he sticks around. Miss Stone actually appears later, explains about the 4400 experiment and the future of it all, including his part in it. She wants him to take over the experiment, essentially replacing Manny as head boy, but he can't tell anyone if he does. He rejects her proposal and goes back to the hotel.
LaDonna, Mildred, and the 4400 that were at the warehouse make their way back to the Bois Blanc to face any 44roum that are left. They aren't scared anymore, of them or their powers, and it's time to take back their sanctuary. The National Guard also shows up and basically, all the bad guys leave.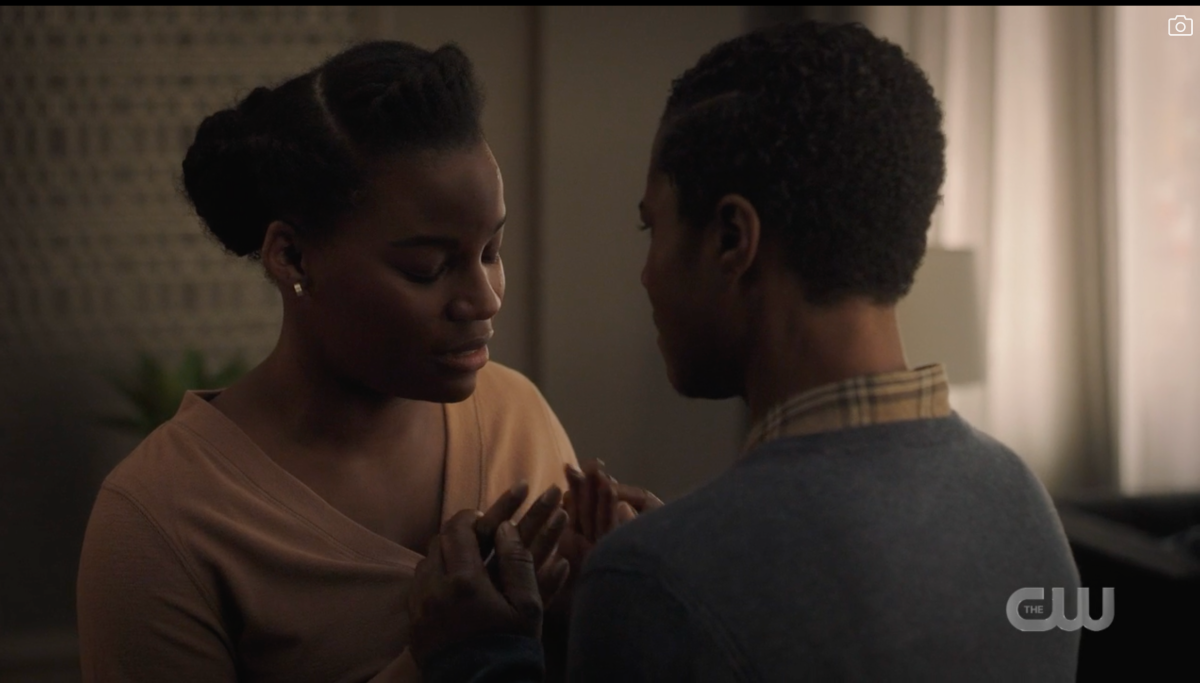 In the light of the next day, everyone is making their own moves and we got some endings that feel like beginnings. Shanice is packing up to leave the hotel to go take care of Mariah, since her dad is now gone with the green light she will need someone. She tearfully leaves Doc behind and tells him she is kinda over the whole 4400 moment and just wants her regular-ass life back. With Shanice gone to take care of herself and Mariah, Doc goes back to Miss Stone and takes her up on her offer—and it seems like he's ready to start saving humanity.
Keisha goes to see Jessica, (OF COURSE HER EX IS THE FIRST PERSON SHE TURNS TOO!) who has just been fired by the way, and she tells her that Jharrel will never forgive her for what she did and she doesn't think she will forgive herself. They embrace and we see Keisha in tears. I kinda wish this embrace and conversation was with Soraya, which question, where the hell is she this episode? Probably off somewhere double-crossing and looking hot in front of a computer.
Claudette and Jharrel are back at her place (Manny's old place, yikes) and he thinks everything that's happened shows that people have changed, but Claudette disagrees. She admits that she thinks Manny may have been right, you sometimes have to do something drastic to make a true difference. Jharrel is always so positive but like also, does he remember everything that literally went on last night? Like bro, read the room and also the paper. Right as Claudette starts to talk about Manny—he walks into the apartment with a bag of groceries.
He doesn't seem to know who Claudette is and thinks he's only been gone a half-hour and chastises his brother for bringing a girl over while he's gone. It's like a regular-ass errand day for him. But does he really think it's a normal Tuesday or is this Manny from the future playing another game?
---
If you wanna catch up on the whole season you can binge it all for free on the CW app! You can also read all recaps here, including this handy guide to all things 4400.
Happy watching!!