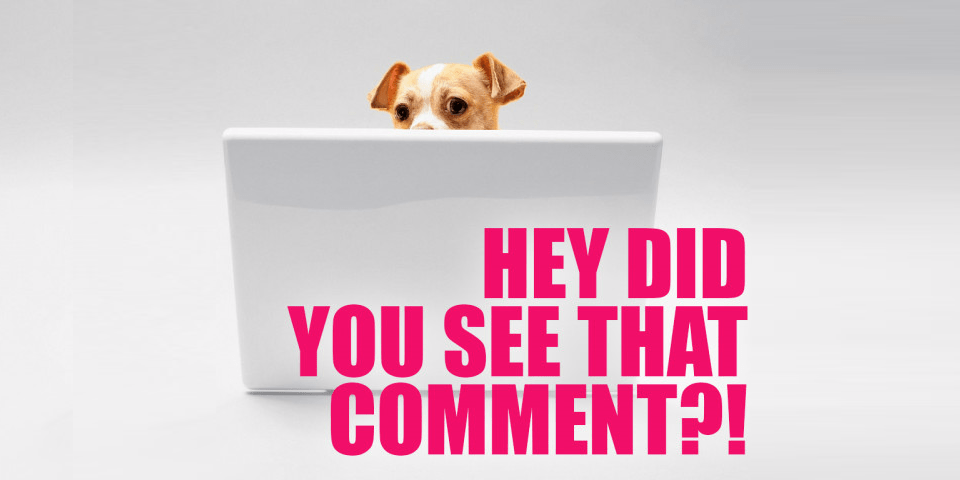 Hi there fireflies! A very hearty happy Lesbian Visibility Week to all who observe! I have resisted the gay urge to type a "finally, I can see you!" joke, and would just like to say: today and every day, I am very glad you are here.
This week, Riese was obsessed with Abercrombie and Fitch!
Sally thinks that perhaps we might like to read a sporty gay novel, and she's not wrong.
Heather reviewed Flung Out of Space, the graphic novel about noted lesbian misanthrope Patricia Highsmith.
Need some Love Is Not A Lie content for this spring? Here are 16 more lesbian power couples from history.
Dani Janae spoke with Amelia Jackie about her new album, You Can't Fuck the Internet.
The Yorkshire Lady of Renown is BACK, bitches: Episode 1 of Gentleman Jack aired this week on HBO, and Heather's got a recap just for us!
And finally, are you ready for Hulu's Crush? You will be after these interviews with Auli'i Cravalho and with Rowan Blanchard, and this review, all from Analyssa!
Then there were your comments!
---
On Obsessed: Abercrombie and Fitch's Bleak "American Dreamwp_postsand Its Very Bizarre Quarterly Magalog:
The Friends With The Girls Who Wear Abercrombie & Fitch Award to Lauren:
On Unleash Your Inner Jock With These 10 Sporty Gay Romance and YA Books:
The One Wild, Precious and Bookworm Life Award to Heather Hogan:

And the Deadlines Award to Kaite and msanon: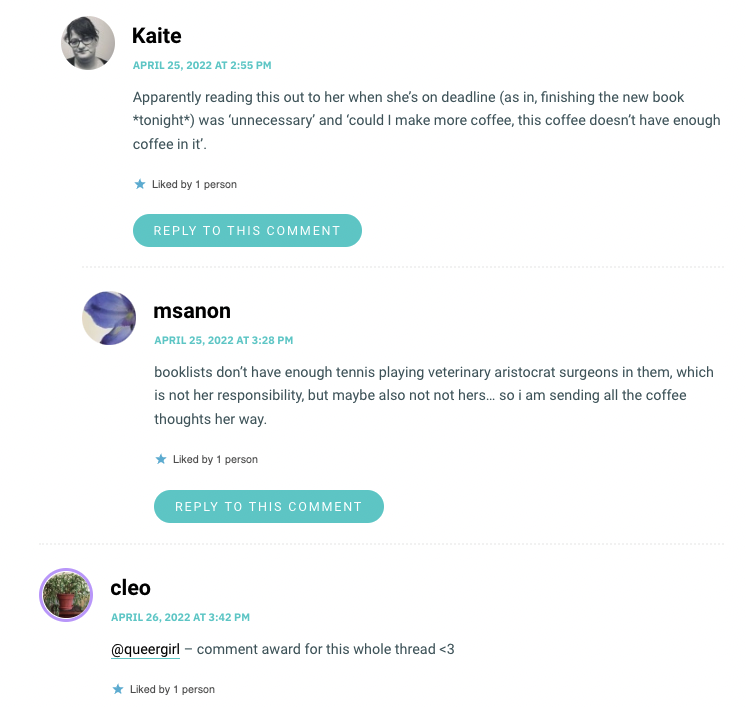 On Quiz: Which 90s R&B Album Are You?
The First Letter L…O…V…E Award to ladyblanchester:

On 16 Lesbian Power Couples We Love From the 19th Century to the Present Day:
The Are We Being Hit On by a Ghost Award to gretchen:

On Auli'i Cravalho on Coming Out on TikTok, Midnight Heartfelt Queer Convos, and Hulu's "Crush":
The Titular Role Award to Courtney: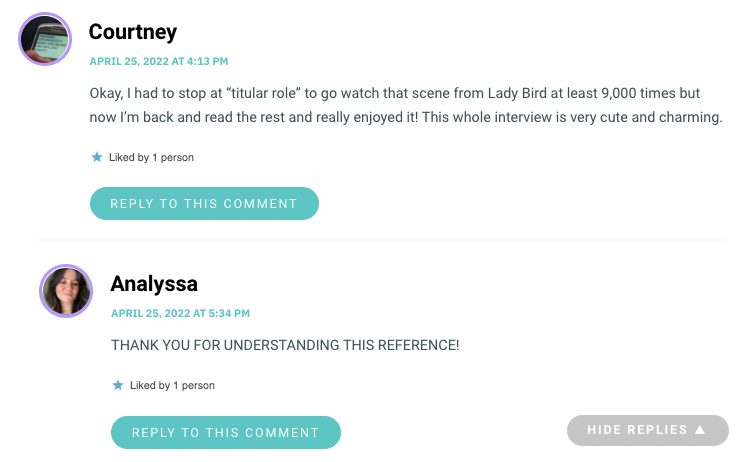 On Also.Also.Also: Jeopardy Once Again Has a Lesbian Overloard, and This Time It's Mattea Roach:
The ✨ a e s t h e t i c ✨ Award to Caitlin:
And on No Filter: Hayley Kiyoko's New Single Drops Soon and I'm READY:
The Special of the Day Award to Lauren:

---
See a comment that needs to be here? Let me know! Tag me [at] queergirl.