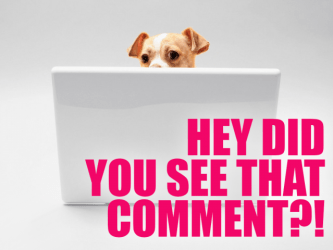 Hello, pepperoni pizzas!
This week Yvonne discussed Baltimore's state of emergency, Abby Higgs wrote about the huge LGBT legal cases being reviewed by SCOTUS and Mey discussed Bruce Jenner's interview with Diane Sawyer.
A+ members got a glimpse of Stef's 8th grade diary  and A+ Bee Issue Nineteen and found out how Mey decided on her real name.
Also, 30 recipes for garlic lovers, all about coding boot camps and more exciting stats from the Autostraddle Sex Survey.
---
On Daily Fix: Taystee's New Poster, Andrea Gibson's New Interview, Your New Fave All-Girls Basketball Comedy and Other Stories:
The Point Counterpoint Award to Blackmar and IchHabeSchlangen:


On FRIDAY OPEN THREAD: Let Me Make You A Motivational Poster:
The Our Future Leaders Award to Colleen: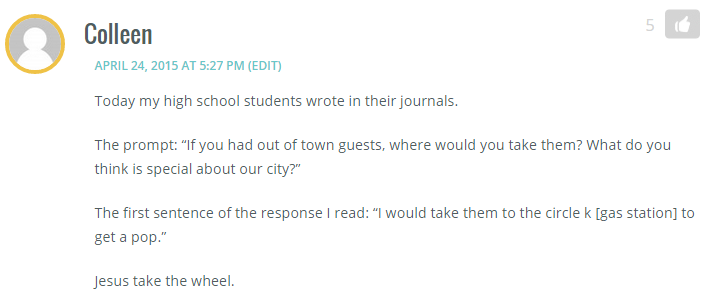 On 30 Recipes For Garlic Lovers To Swoon Over:
The Someone Fund This Study Award to amidola: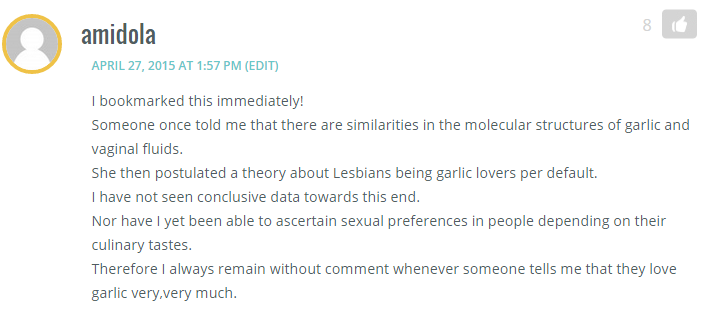 On The Sound Of Walking Through Hot Topic in 2002:
The Better Than Build A Bear Award to Dina:

On Lesbian Sex Gets Women Off At Astronomical Rates, Our Sex Survey Shows:
The Accept No Substitutes Award to Ruric:

On The 100 Most Ambitious Places You've Had Sex:
The Wet n' Wild Award to Abby:
The Inspired Award to Robin:

---
See a clever, hilarious or thought provoking comment around this website-ship? Email it to me at: carrie [at] autostraddle [dot] com!