Back to Parents Week where Sajdah the Eager Homogay, dressed for a cold afternoon at St. Mary's School for Wayward Boys, carts Mom to a Special Gay-Friendly Church to shock her socks off.
This church sitch is mega-important 'cause:
Sajdah: "I grew up in a Christian Church and I'm talking Bible Study on Wednesday, choir rehearsal Saturday morning, church Sunday morning and church Sunday night. We were churched to death."
So basically Mom interviews about her relationship with Sajdah and Jesus Christ has this woman been THROUGH IT:
Mom: "I was 16 when I had Saj. And I didn't even realize that I was pregnant until I was probably like 7, 8 months because I was just that ignorant. I didn't know anything about the female body or anything. So that's why I think her life is the way that it is, because she was in pure innocence…"
Sarita: "I really wanted to make sure that she wasn't as naive as I was growing up, so I asked Saj to do one thing for me, go to school, get a good education, and she's done just that. So now, if she chooses to love on a woman, marry a woman, bring me some in vitro babies, I am fine. I am."
You've got a choice here to get hung up on "chooses to" or wonder what she meant by how Sajdah's life "is the way that it is," or you can do what I did, which is almost cry. Sometimes I feel like things are just changing so fast, you guys. Every year the chances of coming out without totally destroying your entire life/family seem slightly higher.


Back to WhitneyWorld!
Rachel, in her glam-baby hangover giant sunglasses, Flashdance sweater and all-around "hot mess" demeanor, is sucking straws with Whit at another outdoor eatery, and Whitney just seems so much older than Rachel in this scene. I'm not gonna lie, this scene made me cry out of both eyes, because it's surprisingly emotional, when you're on the other side of clinical depression, to see someone like Rachel, still knee-deep in the hardest parts of it.
So! Whitney had a rough-and-tumble adolescence involving black lipstick and giant sweatshirts and, apparently, drugs. It's hard to say which came first, but I'm guessing it was drugs and THEN black lipstick.
Whitney: "I come from addiction and I know what things look like and what behaviors look like. When I was young, I had a problem, for sure, and then when I was … starting to get clean with it, my best friend passed away from drugs and I don't wanna see that happen to anybody that I care about again."
Whitney's scared that Rachel's gonna take the wrong Kolonopin Kocktail one day and honey aren't we all.
Rachel: "I mean, I don't care. Sometimes I'm honestly surprised that I wake up like — I've been surprised before where I'm like Oh. Here I am."
Whitney: "That scares me."
 What if Rachel thinks she's in a documentary about addiction but later will face an intervention?
Rachel: "I'm totally drowning right now, and honestly, I really just don't care. I don't want to live anymore like this."
Rachel breaks down crying. Whitney suggests therapy. Rachel's sad and she needs therapy and can't afford it. This is like Our Generation's Problem — we're all crying, we all need therapy, and we can't afford it.
Rachel: "I need you to help me."
Whitney: "I swear to G-d I will help you."
Whitney will help foot the bill for therapy and it will probably be Dan Foxworthy.

Romi, all business and sense, says it was Kelsey's inability to recognize the significance of the wine, not the wine itself, that led to their dissolved relationship. Like Elijah.
So now Romi's panicking like Kelsey's starting kindergarten tomorrow and starts hovering and giving Kelsey gems of wisdom like, "you should save up money and get your own apartment" which is, I'm sure, a news flash —
Kelsey: "You won't have to worry about me anymore, Romi."
Romi: "Kels, I'm always gonna worry about you, and I'm always here."
Kelsey: "I feel sick."
Romi needs Kelsey to give her an ETA on Kelsey's next stuff-retrieving mission 'cause Romi can't just have "someone come in through her house" at all hours.
Kelsey: "I'm gonna come by tomorrow."
Romi: "Why? Not tomorrow! Like, let's have a minute — I need — I need, Kels, I need–"
Kelsey: "I NEED I NEED I NEED I NEED!"
Romi: "A break — I need a break –"
Kelsey: "I NEED I NEED I NEED!"
Romi: "And then we'll be fine if you don't give me that little minute of space it's gonna be hard for me to like –"
Kelsey: "Girl, I'm gonna give you plenty of space."
She's gonna give you so much space you're gonna need to bring astronaut ice cream.
Final words from the Man in the Yellow/Grey Hat:
Romi escorts Kelsey to the blurred-out face she'll be crashing with and because they're lesbians, Kelsey shares her intended processing grieving plan with her ex-girlfriend (won't "sit around and mope" over it).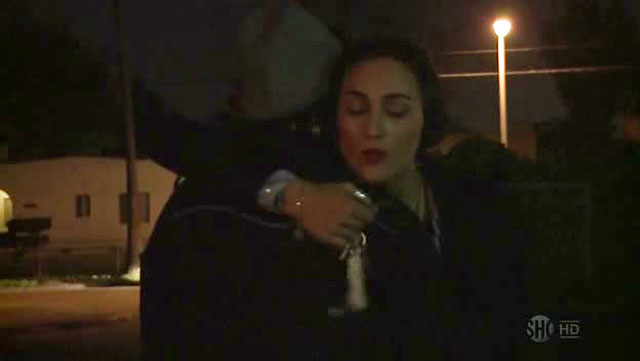 After dropping Kelsey off and at the last minute volunteering to bring food next week if Kelsey's hungry, Romi starts driving around town like a crazy old man in his like campfire jacket and warmest winter hat, ranting about how people are adults who can take care of themselves. "In my day you couldn't just order a babysitter on the internet, you had to go to a Tupperware Party and find her YOURSELF. We didn't have NannyCam. We had TRUST! AND GRAPE JUICE!"

Back at Sarita's Hotel, Sajdah's all hopped up on Fun-Dip and Tootsie-Pops and wants her Mom to stay forever-ever.
"This is just another chapter, toffee," Sajdah's Mom says. "You're doing well, you're doing real good, you're a good person, God will continue to bless you."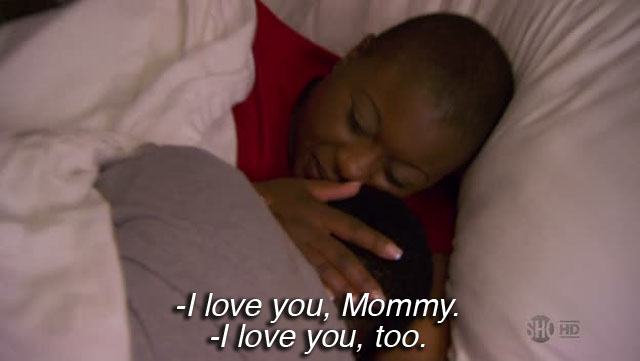 Sajdah's gotta put God first in everything that she does, including vadgeblasting.

Francine is at her job which is NamiWave Media. NamiWave Media is a company that provides home entertainment contraptions similar to Redbox. You can rent movies from NamiWave media for only a dollar a day. NamiWave Media: It's a Thing!
NamiWave, which sounds like the name of a hair product Claire would use to de-frizz her banglets, does bizness in Japan and so the Japanese girl (Francine) is learning Japanese I think she's learning Japanese I really think so. Learning Japanese I think she's learning Japanese I really think so. Learning Japanese I think she's learning Japanese I really think so.
I love how Francine's got her sunglasses perched up on her head like that. You never know when sun's gonna hit.
Francine: "Growing up being Japanese it's very different, no one's very open about being gay… in Japan you don't wanna be the one that's different because you're dating girls — so you just wanna fly under the radar and not say anything. But you know what, this is who I am, and if it's about the people who love me, they're gonna love me no matter what."

So, back at Whitney's Box Office, a little backyard party is coming together…
Whitney: "We're not gonna lie, we've been working on a little project."
THANK GOD! I hate it when people lie about projects!
So, Whitney's invited Cori & Kacy, clearly, and also

Romi

, because: 
Right! Also, Romi's got a weave or something all of a sudden, or maybe it's part of her hat.
Wow I am really tired of writing this recap
Sidenote: It's so crazy that sperm is in such short/expensive supply in this episode/life because if you've ever lived a gnarly heterosexual lifestyle at any point in the past/present, I think you could confirm that sperm is in no short supply at all. In fact men are essentially and often literally lining up or willing to pay YOU in exchange for permission to lie on top of you and dispose of their excess sperm. There should be some way for straight girls to just pass that excess muck off to their lesbian friends. 
Cori, never afraid of the dirty words, laments over prior recommendations to impregnate herself via anal douche, and commends this recent technological development.
Kacy: "There was never a more thoughtful dildo given then that little inseminator."
Cori: "It was not little."
No really though, it's super sweet, the cherry on top of Cori's empty uterus:
The happy couple goes home all happy and shit and nightfall crawls through the last remaining minutes of this excruciating reality television experience.
Alyssa asks Whitney who she's "rampage texting" and Whitney, the smooth operator that she is, says she's "tweeting." You know. "Tweeting, updating." Updating what, exactly?
Whitney says she's gonna go to bed so she can get up early, which obviously means she's gonna fuck somebody with a dildo. The dogs know what's up, like Pretty Little Liars.
Is it …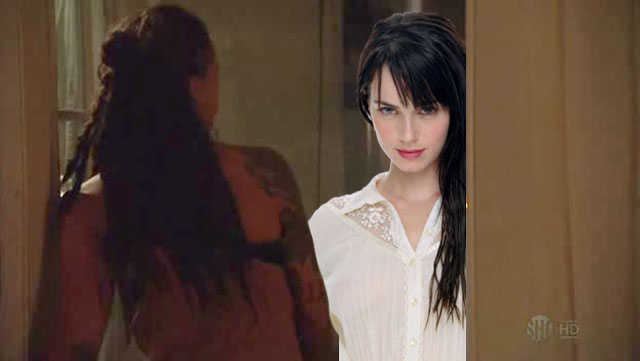 Or is it…
Or…
Emily Fields?
For that matter could it be…
Ghost Allison?
No, it must be…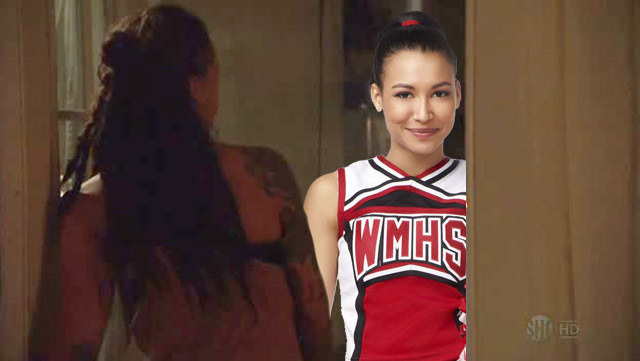 If not Santana then perhaps it could be…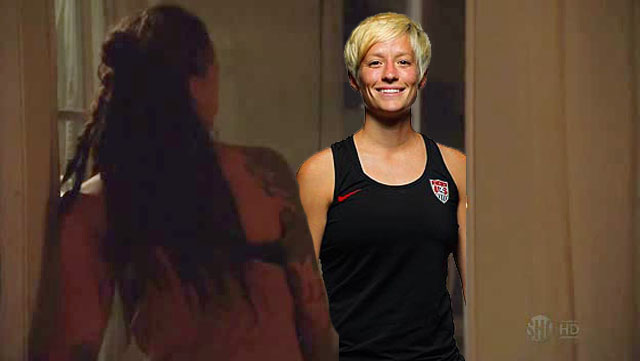 Megan Rapinoe?
Or wait what about —
The Kool-AID guy?
No wait maybe it's…
Frankie from Lip Service?
Wait actually I think I know who it is, it's…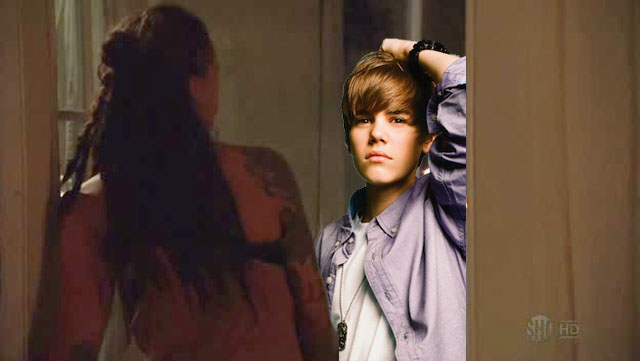 Justin Bieber, who got lost on his way home from T-Ball! NO NO NO I know who it is, it's…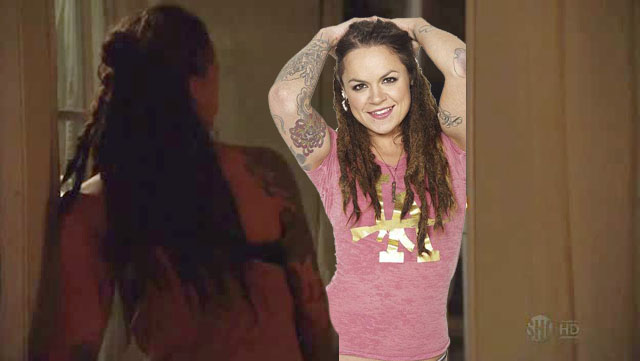 Whitney herself!
Or, perhaps it's…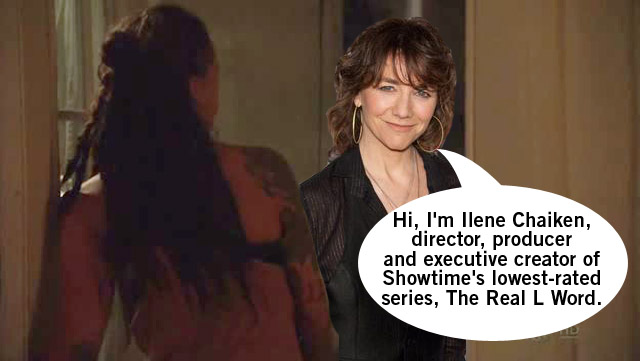 HAHAHAH JK!!!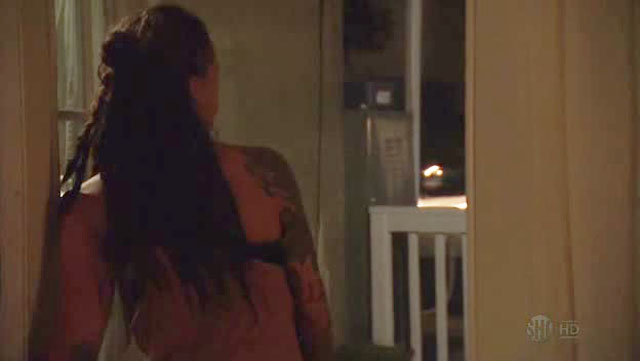 IT'S ROMI!!!

Pages: 1 2 3See entire article on one page