WHAT WEEK IS IT?
SHARK WEEK?
RAMADAN?
BLACK HISTORY MONTH?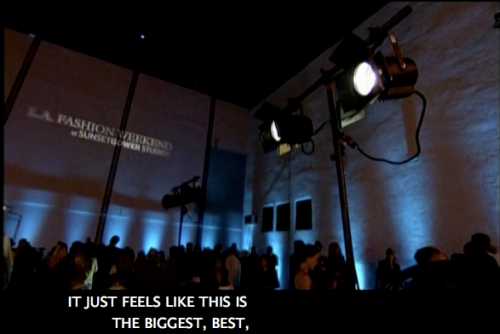 +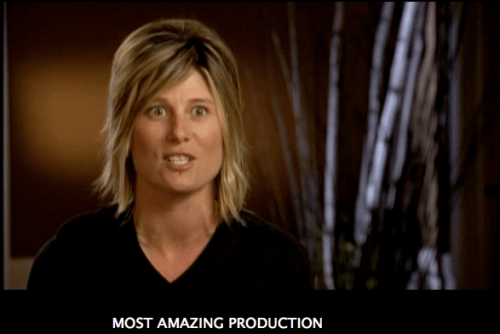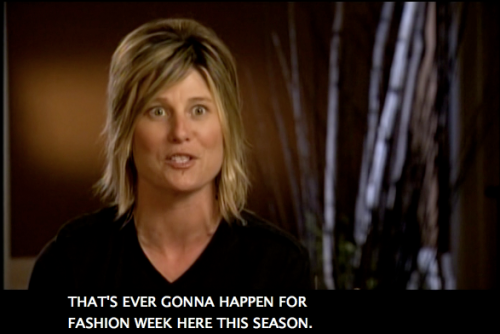 This reminds me of that time in 1989 when I had the biggest, best, most amazing 8th birthday party for Marie Lyn Bernard there that day, September 23rd, 1989. It was BOMB ASS. The entire cast of Dude Where's My Car showed up. SO WEIRD. I got it via time machine. The car was a DeLorean. I know. Fancy right. That was before we lost the farm.

THE DAY HAS COME THE DAY HAS COME
IT'S
FASHION
WEEK
MOTHERFUCKERS!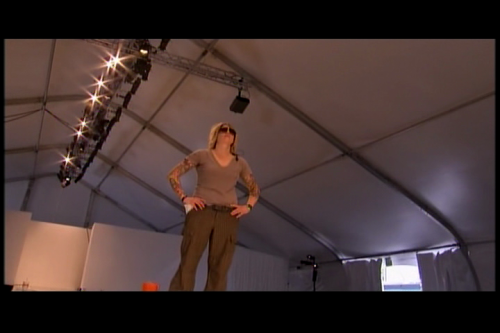 GUESS WHAT WEEK IT IS MIKEY KING OF STYLE
MIKEY'S HAIR = FASHION WEEK
GOOGLE IMAGE SEARCH FOR FASHION: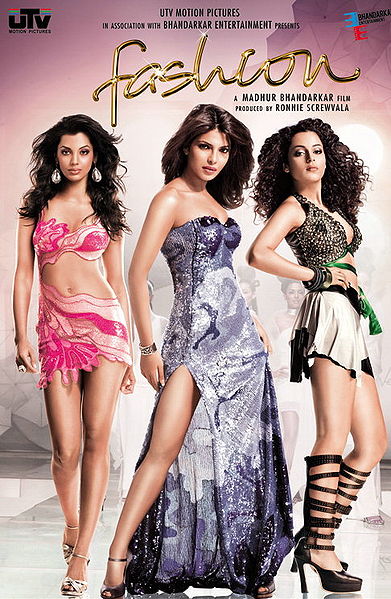 And theennnn the lights go out on the red carpet, proving that Ian is not, as formerly labeled, "the best production guy ever." What about all the celebrities! Hellen Keller is gonna trip over Stevie Wonder's piano!
Carly: "When are you gonna unveil the Magnum, Mikey?"
Riese: Outlet. Wall.
Carly: Plug the lights in, Mikey.. that's all.
Riese: How can Mikey even tell? It's all dark to her in those shades.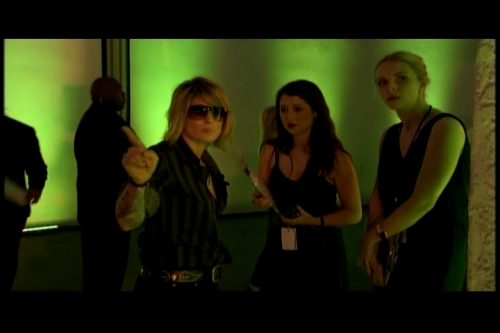 I Know it Was That Bitch Ilene, She Is Always Trying to Tell Stories About Blackouts
Laneia: What are they going to do? For electricity?
Riese: This is not like when Alice & Shane stole the 17 reasons sign. It's not like that at all.
---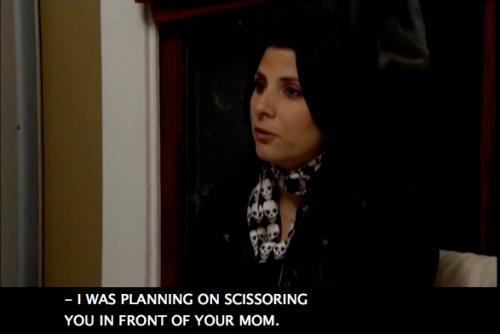 I've Got 15 More Bad Ideas Where Puppetry of the Penis Came From
Well, that was fun, say Stamie and Tracy. Next time, let's go to a Cunnilingus Workshop at Babeland, or take Mom camping at MichFest, or just Ice her. Meanwhile, someone mentions a "Michelle," Tracy's roommate.
Riese: I wanna meet the roommmate! Jess, find Michelle.
Carly: WHERE IS MICHELLE.
Riese: Interview that bitch. I bet she's hot, hot girls always have hot roommates.
Jess: Her name is Michelle Fleury.
Riese: Jess knows everything, of course.
Carly: Wait srsly? She's from Curl Girls.
Laneia: Oh is she the one I liked? I LIKED HER.
Jess: I majored in Tracy and Stamie.
Carly: I majored in LOGO.
Riese: OMG. WHY ISN'T SHE IN THIS SHOW? Interview her, Jess.
Jess: I love that now we're interviewing people who aren't even on the show but are just mentioned once in theory.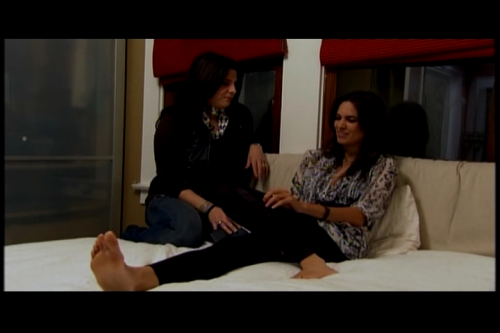 Tracy wants her Mom to meet the kids to confirm that Mom really does hate gay people when she refuses to get Daughtry some juice. (Baby steps, Daughtry. You're a baby. Step on over to the mini-fridge and grab yourself a Juicy Juice.)
---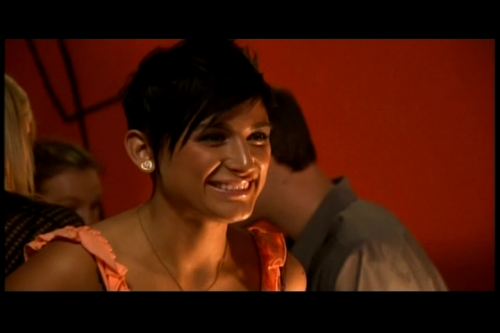 See This Face? Sara Is Gonna Make Out With It, Sucker!
So Whitney & Romi are having dinner so Whitney can say that "being friends didn't work" and she's "not looking for a relationship" and that Sara's moving here. Romi says they just had sex. None of this information gets anyone anywhere.
Laneia: They have GOT to just stop talking to each other forever! They should never speak again! You guys, how many lesbians live in LA?
Riese: Like 65,000.
Laneia: Are there not more for Whitney to fuck?
Riese: Yeah there's like maybe 64,997 more.

"Yeah, I have feelings for Romi," says Whitney. But also for Sara, Heather Locklear, and Carmen De La Pica Morales.
Laneia: YOU HAVE FEELINGS FOR YOUR REFLECTION WHITNEY
Riese: IN THE CORNEAS OF THE GIRLS YOU FUCK
Laneia: YES
But whatever, who cares. MOVE ON DOT ORG. Whitney's shifted focus. She's feeling maternal, so she's gonna start hitting up the pre-teen set. The girls that keep photos of Ashley & Spencer in their lockers.
JK, she's gonna have a baby at Dinah Shore. No really: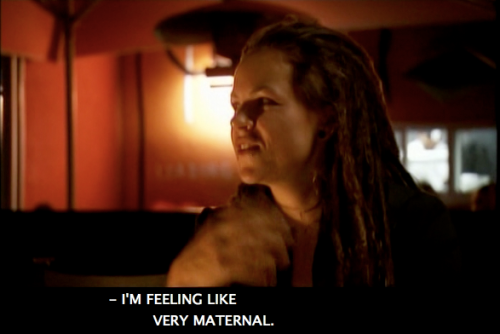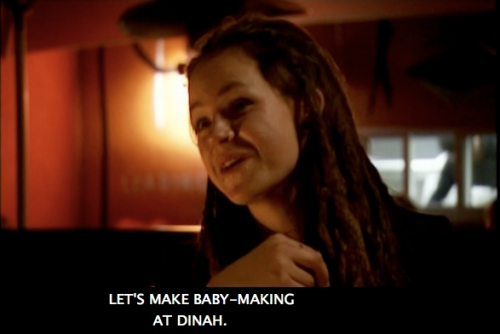 Carly: Whitney speaks in Promos: "The truth will be revealed… at Dinah Shore"
Like most of Whitney's heart-to-hearts, it ends with lots of vagina imagery and no discernable progress.
---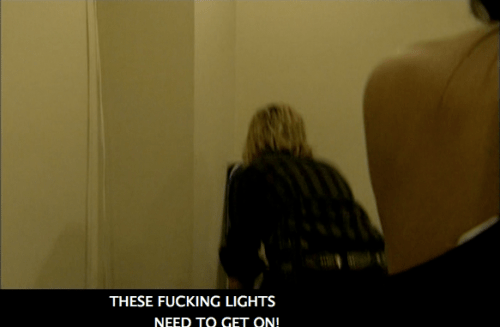 These are the notes I have on this scene:
18. Mikey and the lights
show finally happens
mikey not doing lights for nikki/jill wedding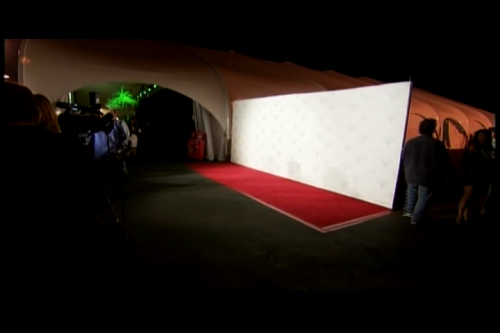 Moses Needs to Part This Sucker STAT
Mikey swears a lot, says she's never hiring Ian again, and runs around like she's Will Smith saving the world in Independence Day or something. Anyhow. Fixed.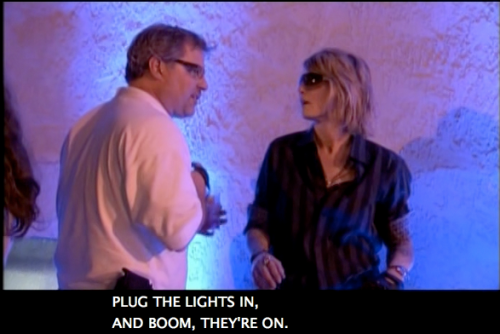 Carly: HHAHAHA WE WERE RIGHT
Riese: "Full on MELTDOWN MODE"
Carly: IT WASN'T PLUGGED INTO THE WALL.
Riese: This is so strange. And unlikely.
Carly: THIS IS SUCH BS.
Laneia: Um yes. IT'S OVER.
Carly: There is NO WAY you'd have a massive event like this with these lights without several generators. FUCK THIS.
Laneia: IT'S ALL OVER.
Riese: It's not that hard.
Carly: uefgifgdshiugf
Riese: Seriously, like who in their right mind would not prepare for this.
Your Sunglasses Look Slightly Less Weird Now. This is Good.
Mikey says it was the longest 20 minutes of her whole life. Coincidentally it was the longest two minutes of our lives. We have something in common with Mikey now besides a healthy collection of Hanes white v-neck tees, although ours are slightly lopsided 'cause that's how they sell them at the dollar store.
Jess: I AM RELIEVED MIKEY.
Laneia: Even longer than the 20 minutes when her friend was shot in front of her as a child?
Back inside, Mikey hob-nobs with her celesbifriends.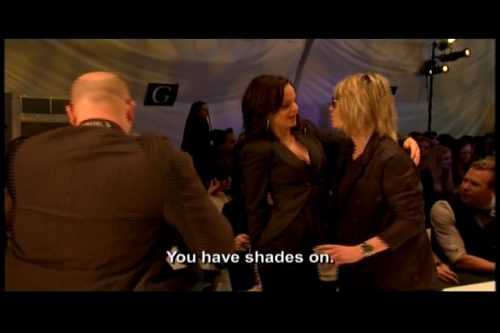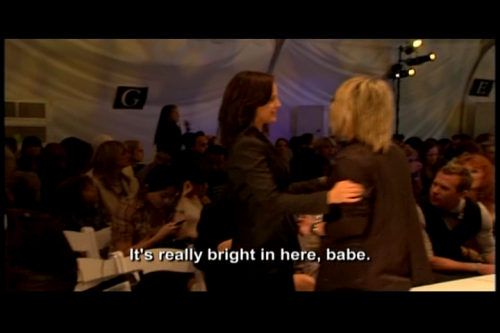 +
Riese: Mena Suvari asks about the sunglasses. FINALLY. SOMEBODY.
Carly: Mena Suvari was at the NewNowNext awards which means she has A LOT OF FREE TIME.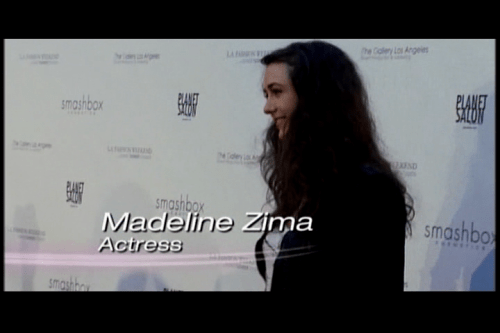 Not Gay Necessarily, But Played One on TV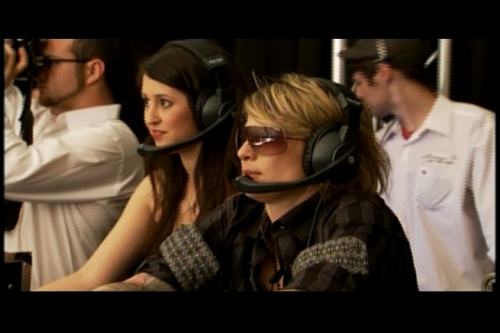 Carly: Ooo look at her GLOVE!
Riese: And her Old Navy headphones!
Laneia: That's cute.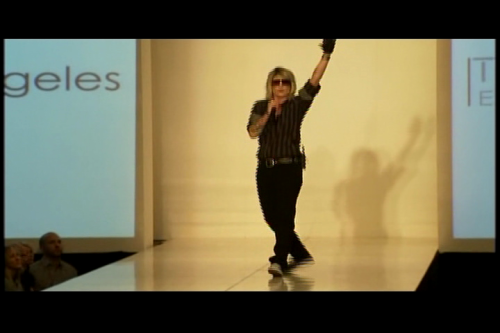 HI I'M MIKEY INVENTOR OF THE HAMBURGER
Mikey, using the voice of the first person to ever read Three Little Bears in English to deaf Chinese orphans, announces the launch of Fashion Week!!! WWAAAAA
Riese: I can't watch. I'm serious.
Carly: Oh no do not let her talk. Please.
Laneia: Don't yell into a mic. Good God.
Carly: This is like someone's little kid stole the mic and ran on stage.
Riese: I feel ANTM Anxiety, like somebody is going to trip.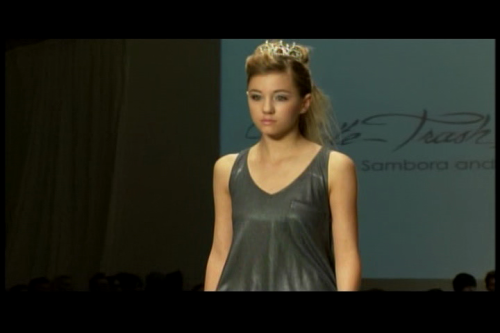 Ava the Dava
Like everything Mikey does, this was the best Fashion Week Event to ever happen since the dinosaur modeled that tiny hat.
---
I Can Put My Finger in the Flame And Not Get Burned SEEEEE
Stamie & Tracy & Tracy's Mom and Tracy's sister are gonna all hang out to do their nails and everything. JK, Tracy's Mom is gonna smackdown the "meeting Stamie's kids ideas." It brings Stamie back to not being comfortable with her sexuality, which brings me back to this.
Riese: Stamie is being me. It didn't work out for me. Just fyi.
Carly: Stamie gurl, just suck it up. It's a few hours. Don't push it.
Riese: It makes my blood boil though, it's so insulting!
Carly: I know, it is!
Laneia: Yeah I never understand how NOT showing love will make people feel better. it's opposite-logic.
Carly: Agreed.
Riese: But also, it's not hard to restrain. It's just the principal. I MEAN PRINCIPLE!
Laneia: Principals are so cool. They have all those extra erasers.
Riese: And rulers.
Carly: And those pens that have two sides.
The Unbearable Heaviness of Being Gay
Stamie: It is hard for me to not show affection to Tracy. I love hugging her and kissing her. You haven't seen her naked, she's fucking HOT.
---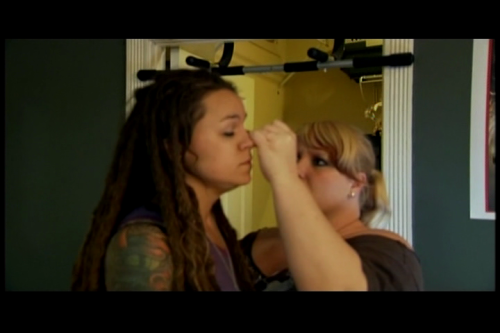 GUESS WHAT IT STILL IS? FASHION WEEK!
Alyssa is writing 'Don't Fuck Me' on Whitney's eyelids, for the sake of the fine ladies of Fashion Week.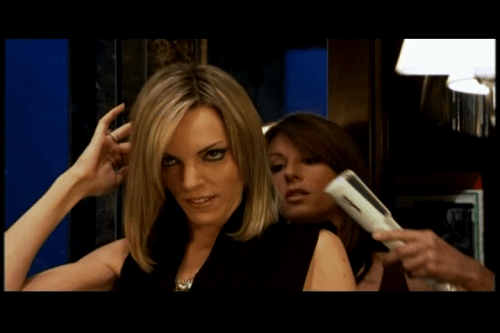 Chi it Up
Nikki notices that they did such a good job with the tent. Flares of inner panic stoke inside Jill's gut regarding the possibility of Wedding Tenting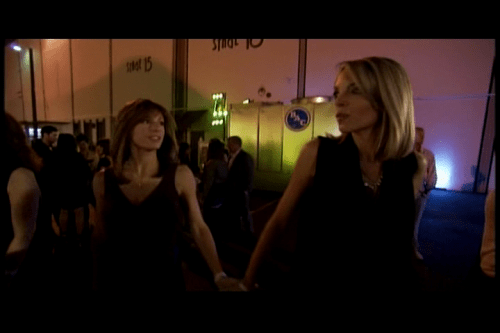 Laneia: Oh now it looks like The Hills. This I would watch.
Riese: Nobody else wanted to come to fashion week, so they had to invite the cast.
Carly: Oh let me guess, the entire cast will be at a fake event?
Laneia: PUT THEM IN A ROOM TOGETHER!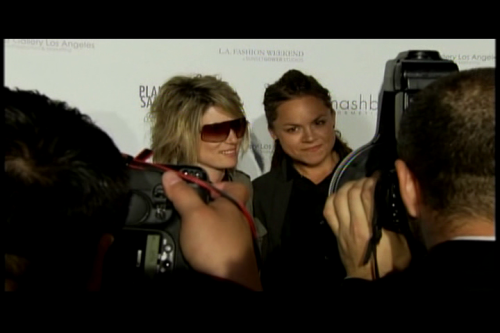 Riese: "We're gonna be stars soon enough, just take photos."
Laneia: "They did such a good job making this appear real, right?"

Hey Hey The Gang's All Here
Mikey "holds the show" for Raquel, who is running 10-15 minutes late surprise: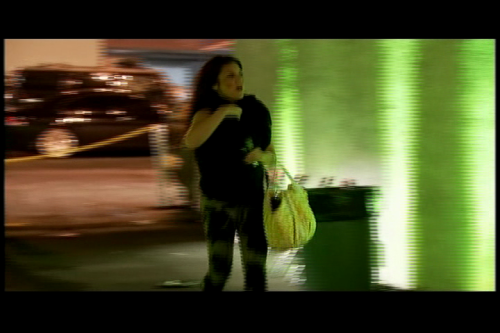 GODDAMIT RAQUEL. Can't you be on time for anything?  I SAID NO WIRE HANGERS.
Jess: Does Raquel have a secret family or what?
Carly: Raquel gurl get a watch.
Riese: Mikey, stop expecting her to be on time. Raquel is just a mirage.
Laneia: She needs to do that thing when you tell them it's 30 mins earlier than it is.
Riese: She was busy blowing her hair. That thing she does.
Carly: She was busy bleaching those jeans.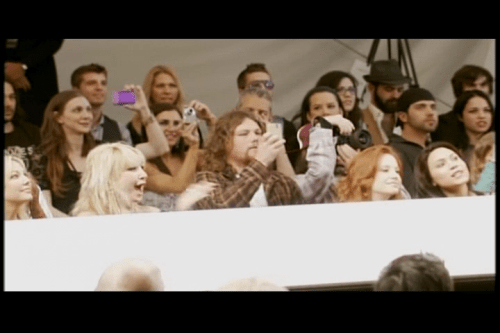 Taking Photos for fyeahreallword.tumblr.com
Riese: This is itunes stock music. Stamie is like "this is insipid."
Carly: I bet the name of this track is something amazing like "Rock N Rolla" or "Fashion Craze."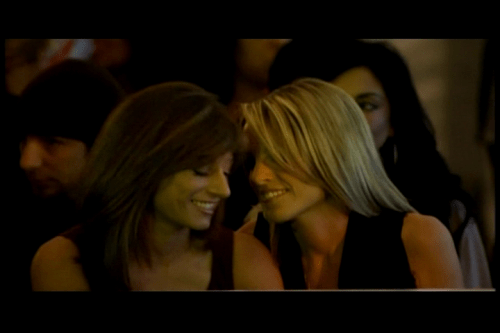 Carly: I want Nikki and Jill to be really judgey to Mikey.
Laneia: Yes, because you know that they are.
+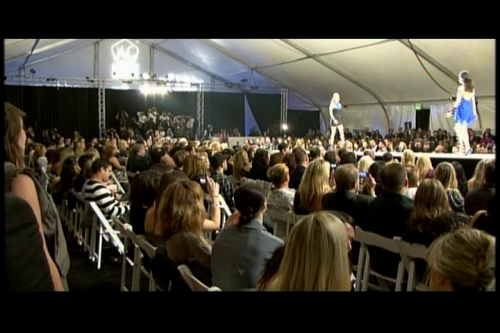 Mikey: Tonight's show was amazing. I truly feel this is the biggest and best thing I've ever done in my whole life. I'm not really one that would ever say that I'm proud of myself, but I'm actually proud of myself.
Just when you think the worst is over, Mikey runs up on stage with the eagerness of a freshly Bar Mitzvahed lesbian with a sleeve tattoo.  She calls out Raquel and we scream too loud to hear the rest.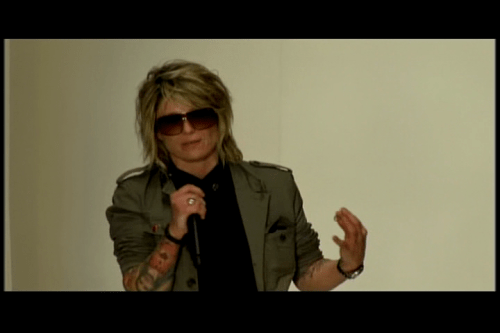 Mikey: Tonight was so amazing that I cannot even stop myself from sharing the biggest moment of my life. Do we have a Raquel Casadega in the house? Raquel Casadega? You need to move your car, you're blocking valet.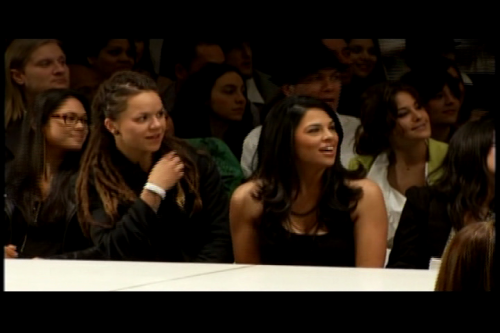 Mikey gets down on one knee as Raquel trots out, bra strap waving in the wind:

Jess: This show would be better if it was subtitled by Stamie's internal monologue
Riese: ohngaodgjkjadhd;gdfjhganohnon ohnonohnhohno
Laneia: YESSSSSSSSS JESS. OH GOD. NO. NOOOOO
Riese: You guys seriously I am covering my eyes
Carly: OH NO. It is TIME.
Mikey: Will you marry me?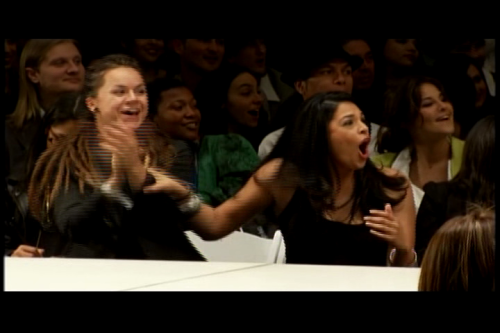 "Whatever motherfucker it's an excuse for me to GET LOUD LIKE I WANTED TO ALL ALONG!"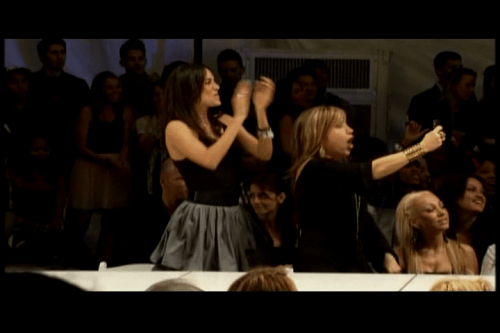 Mom is Flip-Camming = She Has Accepted The Gay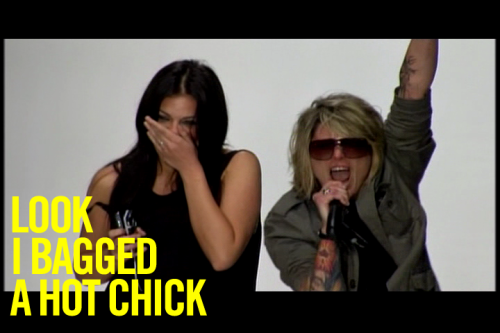 Riese: Prop 8. OMG. YOU JUST AGREED TO HAVE A BIG PARTY WITH ME AND WE'LL CALL IT A "WEDDING"!
Laneia: BRA STRAP.
Carly: I am mortified and am not entirely sure why?
Riese: A BIG PARTY! WE NEED A SPACE!
Laneia: They'll need a tent. Maybe a parking lot. Extension cords!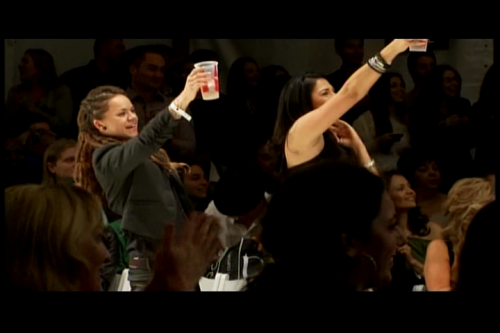 White Trash Beautiful!
Mikey has one thing to say: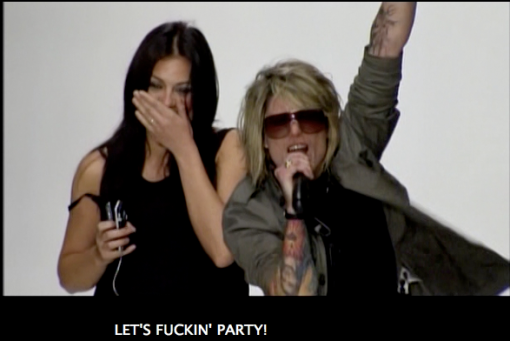 Raquel says this gesture was v.meaningful 'cause it's hard for Mikey to "express her feelings," and Mikey says that now she and Raquel can start a family and live the American Dream, just like Whitmey and her Dinah Shore babies and Portia De Rossi De Generes.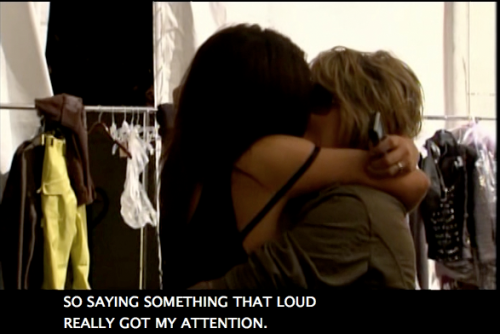 Riese: Mikey always talks loud. Why is that special?
Laneia: Right?
Riese: For her to talk loud?
+
Next week: The girls go to Dinah Shore.
Julie Goldman FTW – Autostraddle Battle of the Lesbian Webseries from autostraddle on Vimeo.
Pages: 1 2 3See entire article on one page