This is it! Our final TV list of 2018! Thus far, Riese opined on the 25 best TV shows of 2018 with LGBTQ women. Our TV Team weighed in on our favorite and least favorite characters of the year. I ran down our favorite lesbian and bisexual couples. I made you a list of best feminist movies that weren't explicitly gay. And I made you a list of best queer films.
Now it's time to talk about the best TV episodes featuring LGBTQ women! "Best," of course, is always subjective. There's no objectivity in art. To accomodate a broad range of opinions, I asked our TV Team to join me in ranking each of the episodes below on a scale of one to five in the following categories: queer representation, episode quality, entertainment value, and overall show diversity. Then I did some math, and these are our rankings.
We look forward to hearing about your favorite TV episodes of 2018 in the comments!
---
30. Adventure Time, "The Ultimate Adventure: Come Along With Me"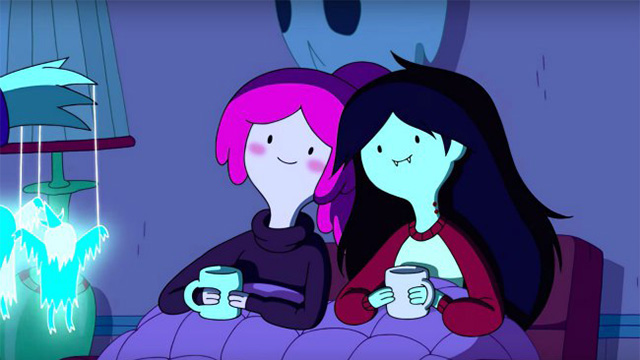 The Adventure Time series finale saw Marceline and Princess Bubblegum finally kiss on screen and settle into their happily ever after.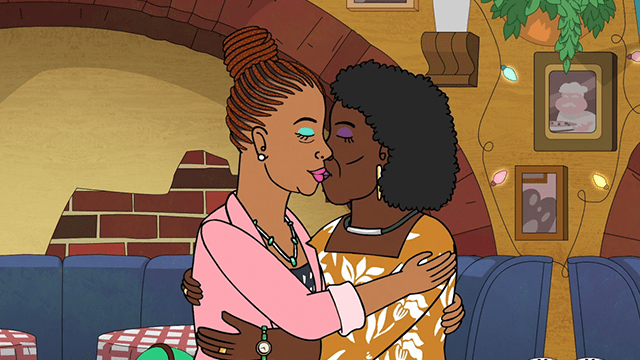 In one of the best episodes BoJack Horseman's fifth season, the show reframes all the characters through the lens of a a lesbian couple — played by Issa Rae and Wanda Sykes — who happen to know everyone because of their careers as a therapist and mediator.
The melancholic "Scromple" finds Julia by The Guy's side in the hospital, after the revelation that he's still on her health insurance because they're still married. The episode juxtaposes the ease of Gwen's camaraderie with her ex-partner and the strained state of her relationship with her new partner, Gwen, who thinks she's not herself when she's high and who hasn't had sex with her in three months. It's sweet and melancholic and maybe even a game-changer.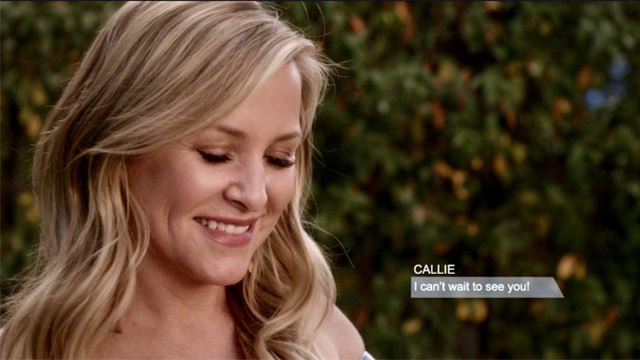 Arizona Robbins said goodbye to Grey's Anatomy after 224 episodes, making her the longest-running lesbian character in primetime TV history. She departed Seattle for New York City and a chance at rekindled love with Callie.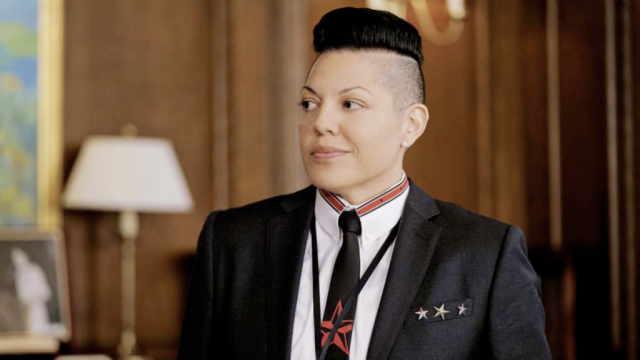 Sara Ramirez played Kat Sandoval's coming out episode pitch-perfectly, and in doing so Kat became one of the only bisexual butches on television.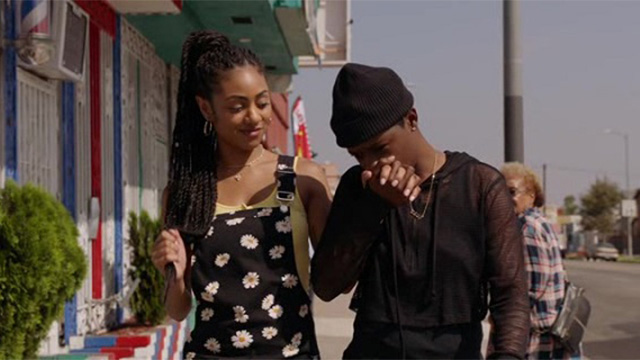 Bre-Z has absolutely delighted as Coop in All American's first season. In "All We Got," the show explores her blossoming relationship with Patience and the shame both of them are hanging onto because they live with families that don't fully accept them.
24. Riverdale, "The Hills Have Eyes"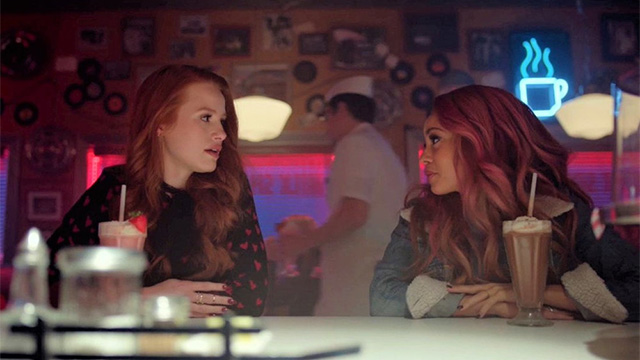 After a whole lot of speculation and fan anticipation, Cheryl Blossom finally came out on Riverdale — and began her romance with bisexual badass Toni Topaz. Turns out Cheryl was never in denial about her sexuality; her mother had forced her not to acknowledge it.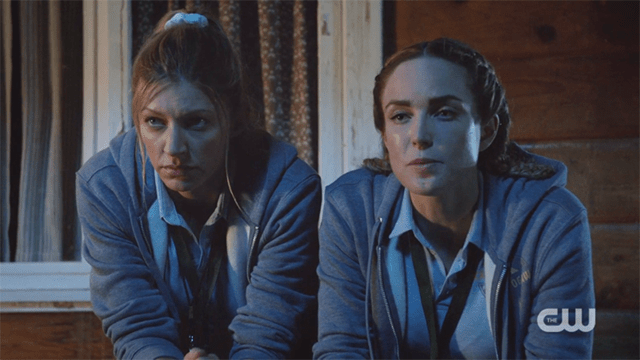 Sara and Ava tag-team as co-counselors at a summer camp to explore a missing children mystery. Along the way, Sara relives some of her youth as a now grown-up queer adult and Ava gets to experience a youth she never had.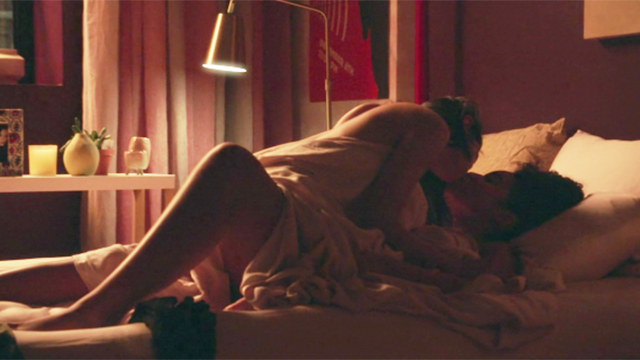 Kat and Adena's relationship took a nosedive in The Bold Type's second season, but before all that happened Kat came to terms with some of her own shame and fears around sex and answered Adena's very public worry that Kat wouldn't go down on her. They really came together (ahem) before they fell apart.
In "Jolene," Wynonna Earp finally answered a question it'd been asking for a long time: Who exactly is Waverly Earp? Well, a literal angel, of course. The way she found out was by facing down a Zoie Palmer-shaped devil.
20. Everything Sucks, "Sometimes I Hear My Voice"
Like so many lesbians in the '90s, Kate Messner found her voice listening to Tori Amos' voice. And at her first Tori Amos concert, she saw two girls kissing for the first time and found out a whole other thing about herself.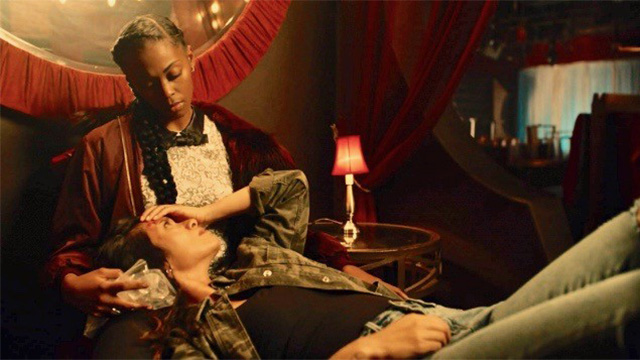 I'll just let Carmen Phillips tell you about this one: "The black lesbian superhero saved her bisexual Asian-American girlfriend. It's the fantastical fairy tale I would have never felt brave enough to dream for myself. Not as a child, and as much as I hate to admit it out loud, not even now, as an adult. Still, here it is."
18. The Good Place, "The Ballad of Donkey Doug"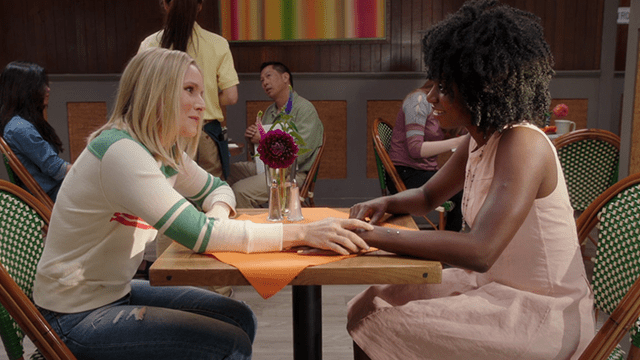 The Good Place had been hinting at Eleanor's bisexuality for a long time, but only in relation to Tahani. In "The Ballad of Donkey Doug," her attraction to other women finally played out on-screen when she found herself accidentally seducing Simone inside a simulation where she was supposed to be breaking up with her on Chidi's behalf.
17. 9-1-1, "Hen Begins"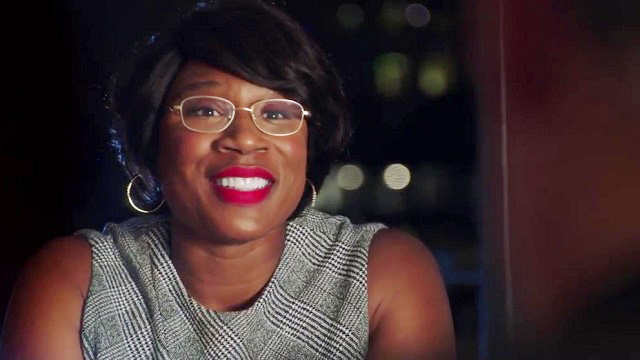 In 9-1-1′s second season, Hen finally got her own episode! The Henrietta Wilson Origin Story! She remembers the first time she met Chimney and Athena, and all the things that led her to becoming the paramedic and firefighter she is today.
16. This Is Us, "The Beginning Is the End Is the Beginning"'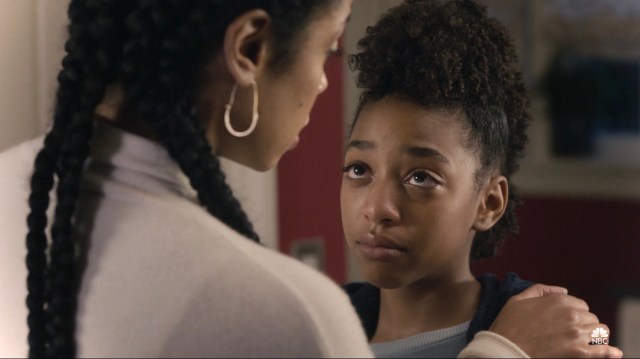 Tess became one of the youngest characters to ever come out on TV on this year's midseason finale of This Is Us. After playing a cute kid for two seasons, Eris Baker turned in a stunning performance, capturing all the complicated emotions of Tess' decision to reveal that she's gay.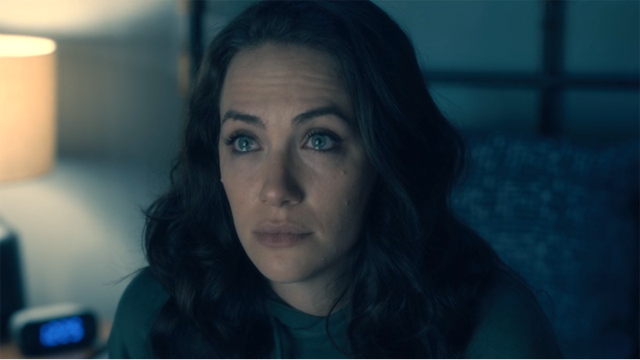 Valerie Anne's got you on this one: "Each Crain sibling gets their own episode; 'Touch' was child psychologist and literal empath Theo Crain's. It flashes back and forth between her childhood, when she first learned she could sense more through touch than most people, and present-day, where she uses her touch on what her sister calls a 'pussy parade' to and from her bedroom."
When we found out CW's Charmed reboot would feature three Latina sisters, we were hyped. When we found out one of them would be an out-and-proud lesbian we were stunned. The reboot pilot placed Mel's sexuality and her feminism front and center, paired perfectly with her badassery.
13. Killing Eve, "I Have a Thing About Bathrooms"
You know how every time someone mentions Killing Eve being queer, they show you that screencap of Villanelle pinning Eve against the refrigerator with her own knife at her throat? This is that episode — the one where the show started paying off on its wicked, twisty promises.
12. The Fosters, "Where The Heart Is"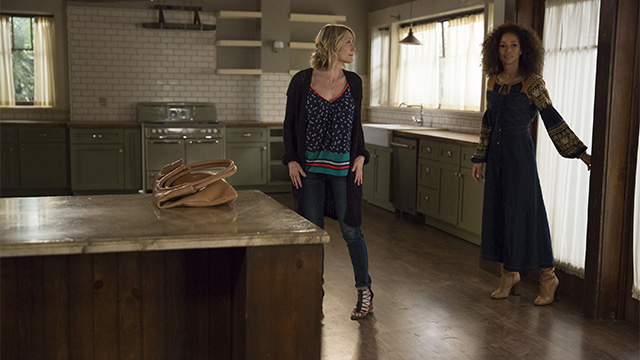 It was hard to say goodbye to our all-time favorite lesbian TV mamas, but The Fosters sent Stef and Lena off with a renewed commitment to each other and their relationship and the promise of some uninterrupted evenings of marital bliss (at long last!).
11. G.L.O.W., "The Good Twin"
G.L.O.W. came through with legit queerness in its second season. In "The Good Twin" we got to see Yolanda as the Fred Astaire to Arthie's Ginger Rogers, as both of them finally start giving in to their feelings for one another.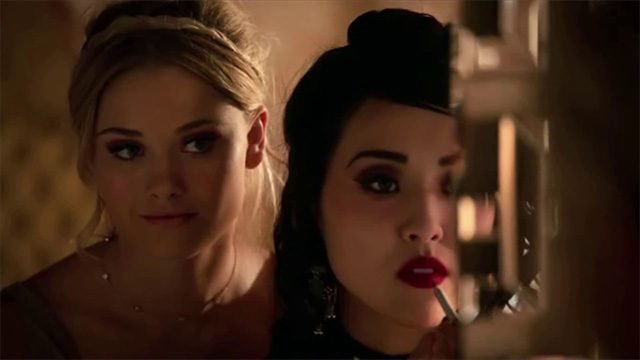 Fans of Runaways comics were eager to see Karolina and Nico's romance play out onscreen. In episode six, their slow burn really ignited as they got ready to go out together (but not together-together), sharing a mirror and lipstick and hairplay and such longing lesbian glances.
As if Rosa Diaz's coming out wasn't perfect enough, her first woman love interest was played by Gina Rodriguez (who scored the role after an intense fan campaign, led by Gina herself) in the sixth season finale of Brooklyn Nine-Nine. I confess, Jake and Amy's wedding made me swoon, but not as much as the intense love eyes coming off Rosa.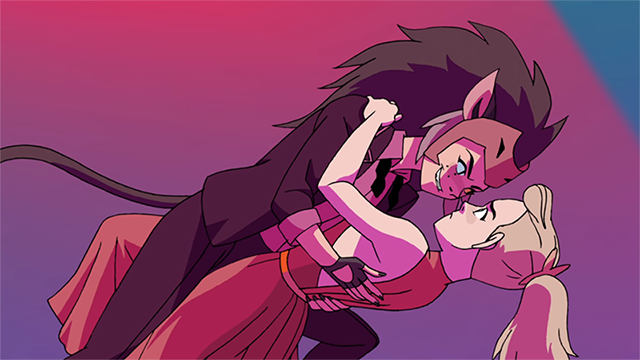 "Princess Prom" took She-Ra's queerness from subtext to maintext; not just with Catra and Adora (see above), but with all the characters who showed up to the Princess Prom in varying gender presentations dancing unabashedly with characters of all genders. But also yes, with Catra and Adora, who spent half the episode clutching at and pinning each other against things.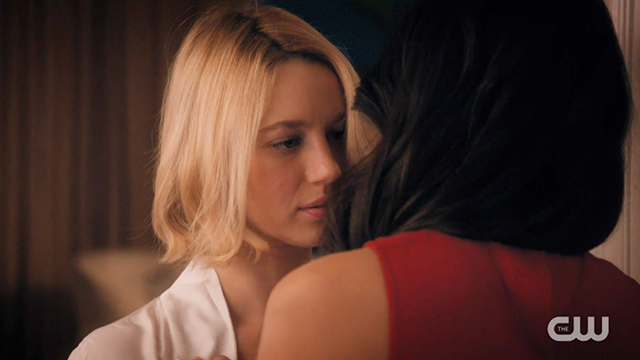 Jane Ramos awakened Petra's bisexuality, and Petra finally gave into it, in "Chapter Seventy-Four." Petra's sex dream led to some real life action and one of the most romantic, in-character coming out arcs we've seen in a long time.
6. Claws, "Scream"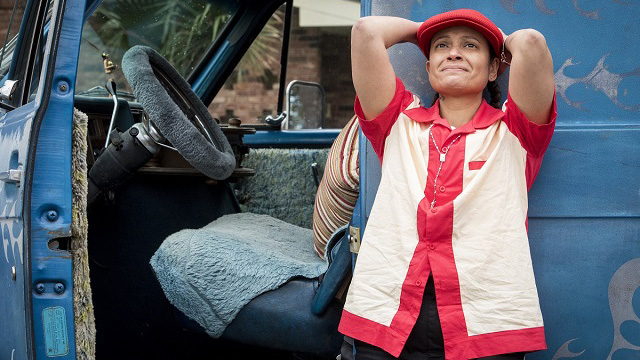 "Scream" is the perfect title for the first Ann-centric episode of Claws. She may be quiet, she muses (that is, after all, how she got her nickname), but that doesn't mean she doesn't have a voice. "Scream" explores all of her relationships, and the way people choose (or choose not) to hear her.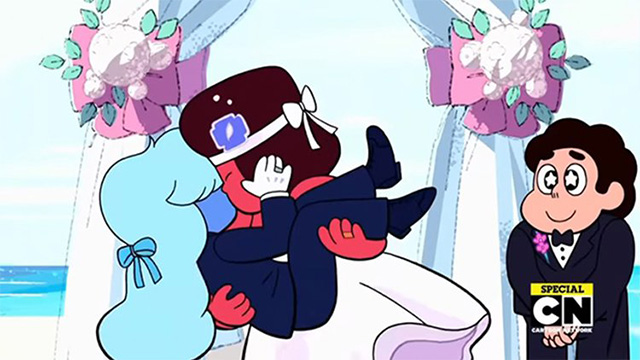 Steven Universe broke more ground in 2018 by putting on the first queer wedding for all-ages TV. Ruby and Sapphire said I do, but that wasn't all — they also joined forces with all the other Gems to fight to save the Cluster. You'd be hard pressed to find a more romantic, action-packed, emotionally satisfying episode of TV in 2018.
Episode 4 of "The Bisexual" deals with the fallout of Sadie finding out that Leila — who she thought was a lesbian — is sleeping with a man. It also examines the generational differences of sexual fluidity and features a dramatic group confrontation that's as real as anything you ever saw on The L Word.
3. Vida, "Episode 3"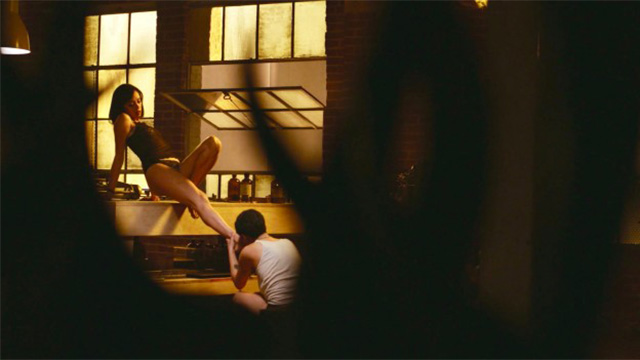 The sexiest half hour of TV in 2018? Quite possibly. And revolutionary too, as Carmen noted in her recap: "It's about saying that [Latinx] love, our sex, our sticky sweat is valid. It's about fighting tooth and nail for pleasure in a world that would rather us be criminalized for waking up in the morning."
2. Pose, "Love Is the Message"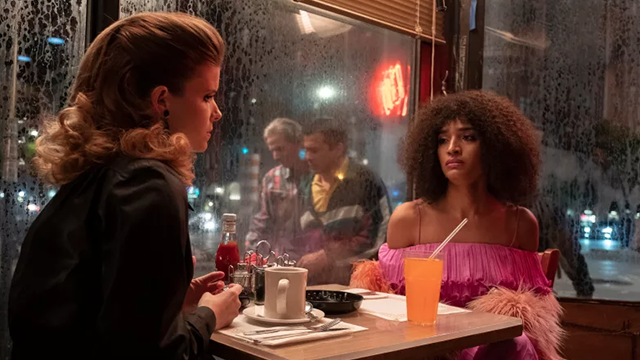 Patty and Angel's confrontation on "Love Is the Message" is a microcosm of the fight trans people are still having in every area of their life, every day. "Everything I can't have in this world is because of what I have down there," Angel explains to the cis woman married to the man she's sleeping with. "If you really want to know who I am, that is the last place you should look.wp_postsPose makes good on that challenge, showcasing the fullness of humanity in all of its trans characters.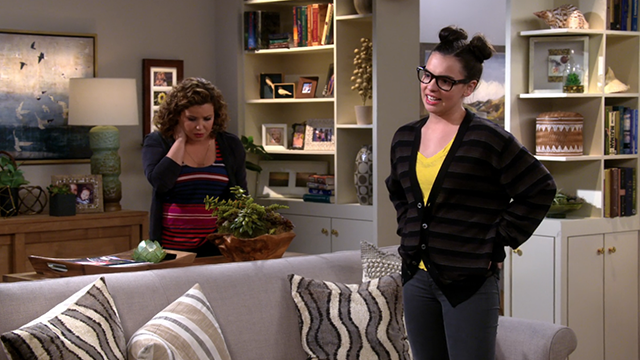 There are plenty of tear-jerking scenes to choose from in the first two seasons of One Day at a Time, but one of the most moving of the entire series is Elena's confrontation with her father, who bailed on her quinceañera and still refuses to accept that she's gay. Elena doesn't back down. "You taught me a valuable lesson," she says to him. "The fact that I'm gay means a lot of people hate me without knowing anything else about me. I kind of always knew that was part of the deal; I just never expected it from my own father." Their current timeline is juxtaposed with Elena's birth, which happened very near September 11, and was the catalyst for Penelope reenlisting in the army. It's heartbreaking, for sure, but it's also supremely triumphant.