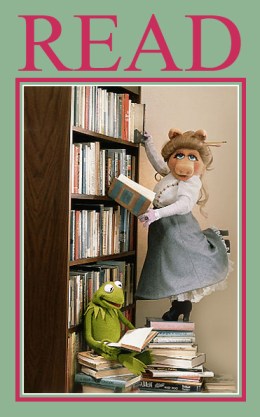 HELLO and welcome to the eighth installment of Things I Read That I Love, wherein I share with you some of the longer-form journalism/essays I've read recently so that you can read them too and we can all know more about Uniqlo and airline security!
This "column" is less feminist/queer focused than the rest of the site because when something is feminist/queer focused, I put it on the rest of the site. Here is where the other things are. The title of this feature is inspired by the title of Emily Gould's tumblr, Things I Ate That I Love.
MIRRORINGS: The late great Lucy Grealy on her face, tragedy, beauty and identity, LostAngeles: I don't really know how to describe this one, except that it's tender and beautiful and heartbreaking and you should read it for yourself. Lucy Grealy, the author of this piece, wrote the 1994 bestseller Autobiography of a Face, based on her experiences with facial disfigurement resulting from cancer of the jaw, and died of a heroin overdose in 2002.
Presumed Guilty (January 2012), 5280 Magazine: This reminded me of some way in the West Memphis Three story — like how they'll convict you just for being a bit of a fucked-up weirdo, even if you've never committed any crime, like this guy was imprisoned for so long for a murder he didn't commit. Can you imagine?
How Many Stephen Colberts Are There? (January 2012), The New York Times Magazine: "Lately, though, there has emerged a third Colbert. This one is a version of the TV-show Colbert, except he doesn't exist just on screen anymore. He exists in the real world and has begun to meddle in it."
Air Safety on the Cheap (January 2012), The Village Voice: Did you know that all of the 9/11 hijackers set off the metal detector but were wanded and waved through anyhow? I did not. In any event, this story is about the company that provides security services at airports and treats its employees like shit.
The Triumph of Kodakery (January 2012), The Atlantic: "The popularizer of photography is on its corporate deathbed, but the culture it created is stronger than ever."
A Rough Guide to Disney World (June 2011), The New York Times: "A small child on Disneying Eve is a thoroughbred before the gates open." A father's family trip to Disneyworld along with the family of his passionate pothead friend.
Did Christianity Cause the Crash? (December 2009), The Atlantic: I linked to this essay about the economic consequences of the prosperity gospel in this post, but I came across it again this week and thought you know, maybe if you missed it the first time, this could be the lucky day where you still have a chance to read it!
What Went Wrong? (March 2004), Boston: "The son of a prominent Boston doctor, David Arndt was on his way to becoming a leading surgeon in his own right when a bizarre blunder interrupted his climb: He left his patient on the operating table so he could cash his paycheck. A series of arrests followed, exposing a life of arrogance, betrayal, and wasted promise, leaving only one question left to answer."
Notes From a Wedding (February 2010), The Washington Post: "Notes from a wedding: In the age of digital music and the relative bargain of a single DJ, wedding singer Kenney Holmes is determined to keep it real."
As I've mentioned in the past, I like reading articles that explain the rise/development/operations of various businesses, even if they're industries completely unrelated to my own business. Here's some I've liked about clothing stores!
Uniqlones (May 2010), New York Magazine: "Seemingly out of nowhere, their cheap, skinny rainbow-colored basics became a kind of New York uniform. Just how did the Japanese discount brand become the hottest retailer in the city?"

Steal This Look (Feb 2008) Radar Magazine: "With God on their side (and a few unwilling designers), Forever 21 has quadrupled in size since 2001."