How do you travel with your lesbian lover? Robin has some tips because she totally just DID travel with her lesbian lover. To Ithaca and it was gorges, and there are waterfalls AND cute outfits involved.
Also! You Guys, HERSTORY! A very special Guestbian columnist today! Vikki, a mombian over at Up Popped a Fox, tracked down some Twin Cities Avengers to see what they're up to now and to reflect on her time as a Lesbian Avenger in the early-to-mid 90's, spreading radical dyke power & being the bomb you throw!

IOBY: Do something with your lives people! Alex and Riese met the Executive Director of ioby – "fostering local environmental knowledge and action in New York City" at a gay/lesbian networking event the other night — she was one of two other ladies up in that joint. So check out the amazing work they're doing — ioby stands for "in our backyards" and they promote the belief that environmental knowledge, innovation, action, and service begin and thrive in our backyards. (@ioby).
BRITNEY: An Analysis Of The Underlying Themes In Britney's New Candie's Commerical:"The choice to shoot Britney framed by the crotch of a horse is to remind us that she is a mere human, a small person on a large planet; fragile. Also: Thin, now." (@jezebel)
TURKEY BASTING: Because every Bette & Tina wants their own little Angelica, Swedish fertility clinics are suffering a shortage of healthy sperm. Hope there's no shortage of MANNYS. (@local)
BOOB POWER: I Did it For Science: Am I neglecting an asset I could use to get everything I want in life? Let the tests begin. (@nerve com)
LABELS ARE FOR JELLY: Who You Calling Gay? The Importance of Redefining Roles (OurSceneTV)
YOU'RE PUSHING MAXIMUM CAPACITY CLAIRE: Democratic senator Claire McCaskill: Guns and Gays: "GOProud, a conservative gay group, is attacking Democratic senator Claire McCaskill of Missouri for using "antigay scare tactics" to justify her vote Wednesday on a controversial gun amendment. " (@advocate)
BIKE SHORTS UNDER A SKIRT: "According to the Times, Generation Y nostalgia is currently having a moment. It might seem a little early, but since Gen-Yers are also supposed to be self-centered, I've put together a slideshow of things I'm nostalgic for." (@jezebel)
WISE LATINA: Sotomayor pledges an 'open mind' on same-sex marriage lawsuits – "I understand the seriousness of same-sex marriage. … I would look at that issue in the context of the case that came before me with a completely open mind." (@bay area reporter)
YOU GUYS THE POLKA! Lesbian couple celebrates 70 years together – "We're not going to have a party," said Magazzu, 97, insisting they are too old for such things. "Oh yes we are," responded Leto, 96, who noted the two can still polka. "This is a big one." (@gay & lesbian times)
#SWINE FLU: Gay Aucklander in Swine Flu lockdown – "I've got no idea how I got it," says Paul Rose, who is a well-known figure on the Auckland gay scene and in Labour Party circles. (@gay nz)
SISTERHOOD OF THE BLOG: The female bloggers are coming – Today around 1,500 bloggers will flock to the Sheraton Towers overlooking the Chicago River for the fifth annual BlogHer conference. "It has little to do with blogging but [everything] to do with the nature of women. In the beginning of time maybe it was quilting bees or book clubs. Women get together – support one another, express opinions in the safety of gender." (@times online))
GAY'S ANATOMY: T.R. Knight reveals why he left Grey's Anatomy – "But things first started going sour on set for Knight after the infamous "Isaiahgate" incident … it took creator Rhimes three months to publicly condemn Washington, which Knight calls "frustrating." (@NYdailynews)
EMMA WATSON MADE INTERN KATRINA GAY: Let's talk about how pretty Hermione/Emma Watson is and if it's a problem:"In the end I want to live in the world that it appears Rowling tried to sculpt through her writing; a world where, pretty ugly or in between, Hermione (and everyone else) is judged on the contents of her character, rather than her reflection in any mirror." (@feministing)
MISCHLO: Mischa Barton Partied Too Hard Even for Lindsay Lohan? – "We can't help but wonder if it was the end because Lindsay couldn't deal with all of Mischa's partying, or because she'd met Samantha Ronson and had to devote most of her time to screaming at her lesbian lover in public places." (@ugo)
NOT AS FRIGHTENING AS A RAINBOW GRADIENT FONT: Rachel Maddow's mug too frightening to be allowed inside Belarus:"So what is Belarus keeping out of its country? The magazine "Pride." The one with Rachel Maddow on the cover … there are pictures of men dressed as women, for one. SCARY! ." You can read the magazine and the great story on Maddow online! (@Queerty)

Auto-Straddler of the Day:
Old-School Jennifer Beals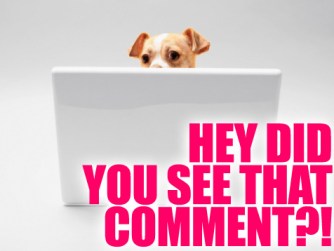 The rules: 2-3 comments a week. Interns are ineligible unless they say something really fucking spectacular.
TRUE STORY AWARD goes to Debs on Daily Fix Friday: "I will watch any movie that involves Drew Barrymore punching someone in the face."
WHO KNOWS WHERE COMMENTS COME FROM THEY JUST APPEAR AWARD FOR RANDOMNESS goes to Jennn on Sunday Funday Daily Fix: "Could someone please watch Miss Congeniality and tell me whether or not pam grier is a judge for the Miss America pageant?"
LOL AT YOURSELF AWARD goes to Molly on the Storytime Roundtable: I once was fired from Dairy Queen because they thought I was autistic. Looking back, I probably could have sued for discriminatory practices…because I am not autistic … I was just a 16 year old with social anxiety disorder, ha!
PURELY AMAZING AWARD goes to Internicaine Katrina on Daily Fix Thursday: "i swear to tegan and sara, out magazine is run by straight people now."

from Intern X:
Toyota has an awesome marketing campaign happening for it's 2010 Prius. Giant flowers that give you WIFI and charge your laptop, oh and they're solar powered. Definitely some of the coolest green advertising I've ever seen.