Strawberries taste like summer to me in the same way that apple cider tastes like fall and peanut brittle tastes like Christmas. We're at the tail end of the local strawberry crop season where I am, and you know what that means: adventurous cooking with deeply discounted produce! #Adulthood #Amirite #YesIAm
I don't know your status, but I haven't gotten nearly my fill of strawberries in yet this summer. That's even after having gone strawberry picking in early June. Strawberries are just so good, you guys! There can never be too many. Bring on the recipes.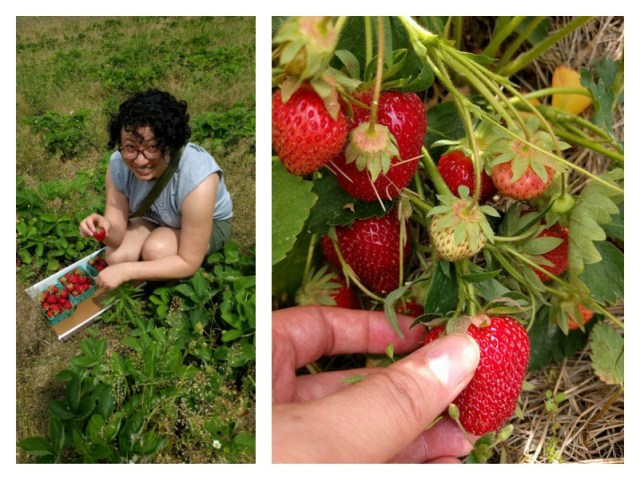 ---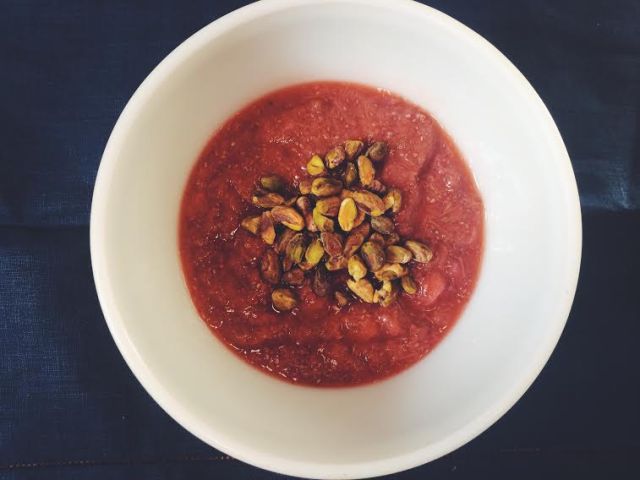 I tried this and it's really tasty! Makes a very mild salsa.
"There aren't many meatless sandwiches that leave me feeling completely satisfied, but when you combine sweet spring strawberries with avocado and tart goat cheese, you get one of them."
Unf. I want this in my mouth.
Heads up: the chutney recipe takes 4-6 weeks. Plan ahead.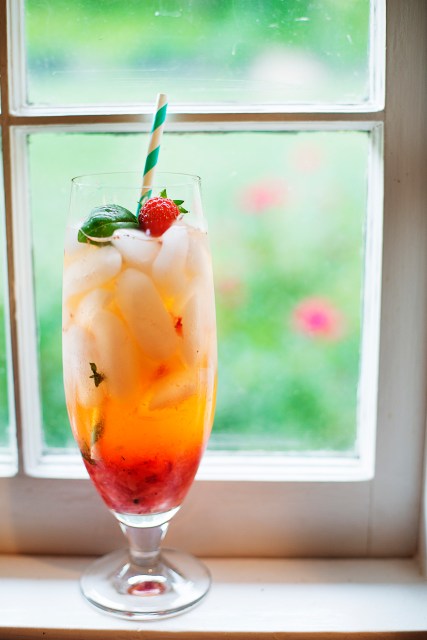 Tayler likes drinking the cocktail, then spooning out the vodka infused strawberries and eating them like a refreshing little dessert.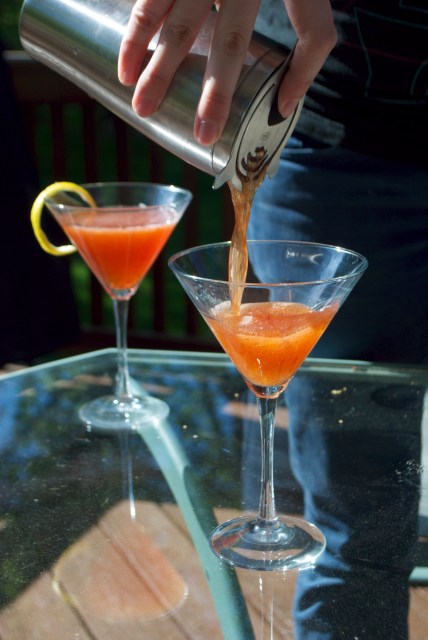 Ali: "This cocktail is perfect for dinner parties, garden parties, parties where you'd like to have a go at being fancy as fuck."
Can confirm, this is an absolutely delightful way to eat strawberries.
I assume you can just leave the weed out if you're not into it.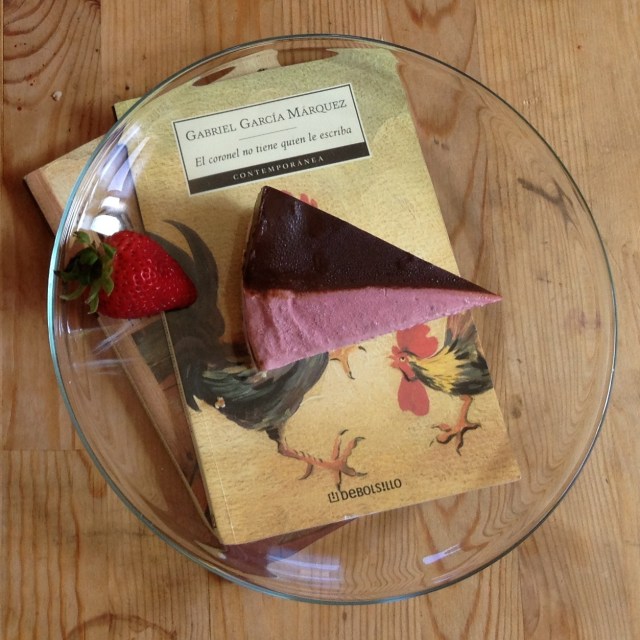 Ara: "Fear not, I made this in the kitchen of my new place, which means I made it using only the assorted glassware that survived the move, a Talenti Gelato container, a silver spoon and a borrowed Ninja blender. If I and my untested kitchen skills could make it to impress someone in my book club, so can you."