Proposed changes to the blood donation rules in Britain will allow gay men, who have been banned for years due to concerns about HIV, to give blood — as long as they haven't had sex in ten years. The Red Cross and two other blood groups in the US call FDA-imposed US ban "scientifically unwarranted," but still these dudes are prevented from eating cookies, almost fainting, and getting a free sticker just like the rest of the people who want to help other people to stay alive and so forth.
The changes are expected to be announced by Anne Milton, the public health minister, within the next few weeks. Milton is supported by the health secretary and the equalities minister. However, several HIV charities have been surprised that such an announcement might take place before a review, due to end before the fall, is completed. According to Pink News, the National AIDS Trust and Stonewall were not aware of the policy change. The Terrence Higgins Trust, another charity, said it would not comment until the review is completed and its stance would be "absolutely based on that evidence."
The review, which began in 2009, is being conducted by the Safety of Blood, Tissues, and Organs advisory committee, which is expected to report its findings this summer.
Every blood donation in Britain is screened for HIV and other diseases, but the blood banks want to be extra-extra careful because there can be a gap between when an infection is contracted and when it would show up during a screening. The system also relies on self-reporting of factors that make donors ineligible — current estimates suggest that 7% of sexually active gay men donate despite the ban. But assuming gay men are more likely to lie than others is blatantly discriminatory, says Caroline Crampton:
"Yes, men who have sex with men are a high risk group for HIV/AIDS. People lie about their sexual practices, their drug use and their medical history — all of which could potentially lead to infected blood ending up in the blood bank. But homosexual people are no more likely to lie about these things than heterosexual people, and to assume otherwise is unacceptable discrimination… men who have safe sex with other men, including men in civil partnerships or committed relationships, are still being discriminated against… [the move is] supremely bloody homophobic, extremely discriminatory and potentially dangerous for thousands of patients in need of transfusions. The inequality has just got worse, not better."
Right now, the donor screening process asks "Please don't give blood if you THINK you need a test for HIV or Hepatitis or if you have had sex in the past year with someone you think may be HIV positive or Hepatitis positive." It also lists the following criteria:
Have you tested positive for HIV or do you think you may be HIV positive? (Y / N)
Have you ever had Hepatitis B or think you may have it now? (Y / N)
Have you ever had Hepatitis C or think you may have it now? (Y / N)
Are you a man who has ever had oral or anal sex with a man, with or without a condom? (Y / N)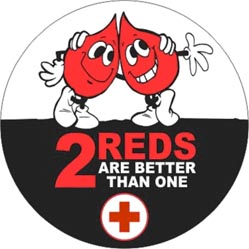 If you answer yes to any of those questions, you are just gonna have to keep your homogay blood to yourself.
Similar restrictions on blood donation are in place in other countries. In Canada, male donors who "have had sex with a man, even one time, since 1977" are disqualified, and so are women who have had sex with a man who's slept with a man. Last fall, a man who lied about his sexual orientation in order to donate blood was successfully sued by the Canadian Blood Services for negligent representation.
The US uses similar language, and the ban on gay blood donations was upheld last June when the Federal Advisory Committee on Blood Safety and Availability voted 9 to 6 against lifting it, despite scientific research which reveals how obsolete the blood ban is.
Those who support the ban are concerned that the tests are not infallible; that it takes time for HIV to show up in blood tests; and that the increase in the donor pool provided by gay men would not be significant enough to offset the rise in the risk of accidental HIV positive transfusions (according to a 2003 study, letting men who have had sex with men donate would mean a 1.3% increase in donors but an 8% increase in potential HIV transmission).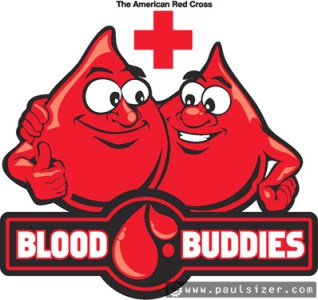 Those who oppose the ban argue that it is discriminatory; that it's a relic from when HIV was more difficult to test for and less well understood; that it's unprotected sex, not gay sex, that leads to a higher chance of contracting HIV; that it can lead to a loss of dignity since gay sex is equated with unsafe sex; and that blood donors are in short enough supply as it is. Furthermore, blood drives are conducted often in workplaces and schools, which aren't necessarily ideal places to have to answer to "Why didn't you donate blood today?" especially if you're not out.
In 2008, the Independent wrote on the UK's blood ban, quoting US epidemiologist and bio-ethicist Dr. Scott Halpern:
"Some 1 in 100 people who are infused with blood older than 14 days will die – and 13 per cent of infused blood offered by the Red Cross is older than that. This, he explained, poses a risk "thousands of times greater" than "the very worst predictions of HIV infection" if you let latex-loving gay men donate. Why? Because if the ban is lifted and gay men who practice safe sex are allowed to donate, a single HIV-positive blood donation will slip through clinical screening once every 5,769 years. That's one time between now and the year 7777 — or equivalent to it happening once since 3761 BC, when cities had not yet been invented."
Isn't it lovely how homosexuality inspires such pre-historical flights of fancy?  We trust blood donors to report if they'd had sex with a prostitute within the last year, if they've sniffed cocaine or had sex with anyone who sniffed cocaine within the last year or gotten a tattoo within the last year. The law was put into place back when HIV screening procedures were still in their elementary stages. (Sidenote, interesting fact: As of 2008, lesbians AND gay men were barred from donating blood in Shanghai.)
What do you think.