Feature Image via Diane Montana
So A-Camp numero dos is upon us, ya'll. I'm hugging you in spirit if you can't make it and holding back tears if you made the conscious decision not to come. (We love you so much, lost kitten, please come to us.) Anyway, we're bringing our conscious rap game with us and gearing up for some serious panelage. We're gonna be talking about the serious stuff, ya'll and if you can't be there, here's a little bit of what that entails.
The WOC Panel is back and in full effect and we're ready to dive deep into the murky waters of racial politics, identity, interracial dating, hair and intersectionality.  (I feel like those words could be the beginning of one hell of a damn good Autostraddle drinking game.) For this post, we asked ourselves for the first time in AS history, what the hell being a WOC meant to us. And just in case, you're late to queer lexicon train, WOC = Woman/en of Color. We've got colors, ya'll, maddd colors.
It's something we probably should have asked ourselves before the last panel but language is sneaky like that sometimes. It's always changing and slipping into the vernacular before we even have a chance to examine the origin of certain words and phrases. They slide into our sentences and private jokes before we've even wondered where they come from, what they say about us when we use them and how they are perceived to the rest of the world. Queer lingo is especially prone to this type of surprising acceptance.
We are constantly and rightfully redefining ourselves. We create new words and phrases to express and navigate the complicated landscape of queerness, gender-isms, presentation and and just everything. Sometimes all of this happens so fast that we don't talk to each other about it. We expect all of the queers to understand all of the definitions of ALL of the words we've just made up. That's just not fair and we AS WOC have decided to come forth with just exactly how we feel about the phrase "Women of Color." We hope you dive in with us and encourage you to share your thoughts in an open and conversation-fostering type of way. Queermos, I ask you, is there ever any other way?
Autostraddle's Women of Color Ask: What Does WOC Mean To Me?
Whitney:
For a long time I felt afraid of kissing my partner in Asian restaurants — the Indian restaurant, the Thai restaurant, the Chinese restaurant. Whenever she would lean in to kiss me, I would pause or turn my head or look at her uncomfortably; whenever she wanted to hold my hand over the table I would hesitate before reaching out to her fingers on the white tablecloth between our plates.
I was afraid of being gay in front of people who were like my family — Asian, immigrant, bi-lingual. When I thought about my identity, about being Asian American or queer, I thought about alienation rather than inclusion. Being gay felt like something I couldn't be because, as my family had framed it, gayness wasn't Asian. If I was Asian, I couldn't be gay; if I was gay, I couldn't be Asian.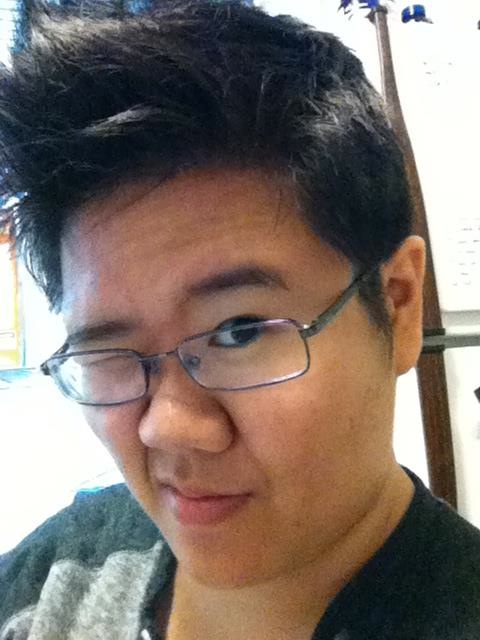 I grew up in a predominantly white town, surrounded by white friends and white families. The people there sent me conflicting messages: "Asian people are just like white people," "That's not how we act in America," "You're such a banana (white on the inside, yellow on the outside)."
These messages broke my identities down into pieces, and I had to be the one to pick up the rubble. If I was Asian, I couldn't be American. If I was Asian American, I wasn't actually Asian. If I was queer, I couldn't be anything. The racism I experienced made me want to pretend my own identity didn't exist. Because acknowledging race means acknowledging racism; it means seeing the "ching chong" jokes and my friends' pulled-back eyes for what they were; it meant acknowledging that I wasn't safe. And I wasn't ready to handle that as a teenager, especially combined with the terrifying knowledge that I was gay.
I became a woman of color junior year of college, when my professor, Lolita Hernandez, handed me Helen Zia's book, Asian American Dreams. Not long afterward, I made a zine with a queer Asian American friend of mine called GAYZN. I started dismantling the pieces of my identity that people had thrown at me all my life and I started building myself from the ground up. I became a woman of color when I started accepting the communities around me, the people of color around me, and finally saw that I did have a group of people I loved who understood me and supported me through the things I went through daily — racism, self-love and all.
I had felt for a long time that I was doing most things alone — being Asian American alone, being queer alone, being lonely alone. Being a woman of color means accepting myself, gay and of color and all. It means kissing my partner in a Chinese restaurant where the waiter comes to our table and says, "We haven't seen you both in a while! It's good to see you. Do you want the regular?" And we both say, "yes".
Carmen:
A woman of color. To be honest it's the phrase I use most commonly to describe myself but also the one that gets shot down the most. I am pale as fuck, you guys.
My dad is a light-skinned Puerto Rican who used to piss off his in-laws by calling them white.  I was raised exclusively by my Italian mom beginning when I was four and my dad let us board a plane off of his native island without so much as a fight. We never went back. My mother asked if we wanted to visit – we didn't. My father and his culture was so alien to me that I couldn't imagine attempting to make a home there anymore. Instead I ignored that he had given me my last name and my hair and I told everyone I was white. For 18 years I believed a lie.
I went to college in 2008 and met the most amazing person of all time, my best friend Amanda.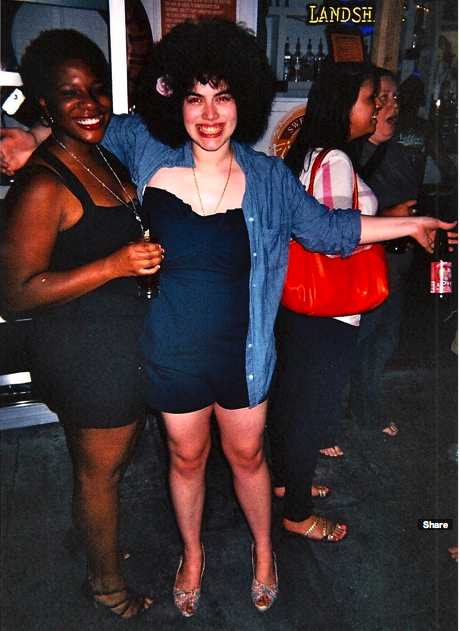 She hated when I called myself white. I was such a fucking idiot. I was there on an ethnicity-based full ride merit award from the Bill & Melinda Gates Foundation and I still persisted. There may have even been a few times I called myself "Caucasian." Then one day Amanda hit me, I think in the face, just enough to wake me up. "Carmen you are not white."
It was the opposite of my entire life in four words. Throughout high school people told me there was "no way I was Puerto Rican" because I was fair. Surely there had been a genetic mix-up of sorts, some sort of defect in which I was made up exclusively of my mother's DNA. Surely my father was lying or I had managed to successfully erase him from my body and my life. My white friends never questioned that I wasn't "like them." But I wasn't.
It has been hard for me, in my own sort of "coming out" as Latina, to reconcile my own complexion with the movement for my own equality that I deeply believe in. Maybe calling myself a "woman of color" is disingenuous. Maybe it's unfair to everyone else, maybe it's me being too obnoxious to stop and recognize the amazing privilege of passing that I had for 20 years before I cut my hair. Maybe it's me wishing I could be a leader and a voice for people who experience the oppressions I face on an entirely different scale. But it's what we call ourselves, and so I am a woman of color. Is this how we celebrate ourselves together, without dividing province lines and racial backgrounds? It is how we stand up for each other? It is how we persist in existing despite the media and our white friends who are so quick to mark us "like them" and our struggles each day to simply make it to bed with all ends met and all accomplishments down?
I call myself a "woman of color" because I am colorful. I'm bright pink and blue and green. I'm dark hair at the root and eyes like the sky. I call myself a "woman of color" because each day I am challenging myself to break down my own embedded prejudices and the ones which also hold me back in other peoples hearts and minds. I am a "woman of color" because my father lives still in his homeland of the island of Puerto Rico, and those beaches and rainforests raised me and kept my cheeks flushed. I call myself a "woman of color" because despite all odds I am finally proud of where and who I come from, and where we are all going to go.

But mostly, I call myself a "woman of color" because Amanda's four words changed how I viewed my world, and still do. And because sometimes I still need someone to slap me in the face about it.
Malaika:
Being asked what it means to be a woman of colour makes me uncomfortable – not because it isn't an important question to ask (it is), but because to me, personally, I don't know exactly what it means.
I've never had the experience of living in or being part of a "people of colour" community. I was primarily raised by my mom, who's white. My whole life, I've lived in an incredibly multicultural community. I have relatives who are not only Dutch, but German, Native American, and Latin American. At my last family gathering, I was seated next to a certain relative's friend who had escaped from Rwanda as a teenager. Across the table was a white Catholic priest from the Yukon and close family friends from the Philippines. I'm probably really lucky, but the result of growing up this way is I have an incredibly difficult time conceptualizing terms like "race" and "community." My community is fragments of many communities in one. When I was little, I knew racism existed but I never even thought too much about it. To me, racists were just  stupid people in other places. And the few times I experienced it (your mom is white? you're actually Canadian?) I just thought, "Oh, this person is stupid," and would proceed to explain to them that people of different colours could make kids together and Canada is made up of different people, like duh.
When I was a teenager I was flipping through the channels when I came across a Dr. Phil episode in which a woman who looked like me was talking about how being half white and half black made her feel torn. I listened to her with an emotionally-detached intellectual curiosity. So maybe this is how I would feel if I had been born somewhere else, had lived a different life?
When race was brought up in my university classes, I felt I had to speak up. It wasn't necessarily because I was dying to say anything, but moreso because as the "ethnic" person in the class, I felt obligated to have an opinion. Not one to have an empty opinion, I started reading and researching  more about racism in different cultural contexts. The more I read, the more  knowledgeable I was when I raised my hand in class; but page after page over reading reinforced  how different other people's experiences of racism are from mine.
When I read about white privilege I felt confused because I'm not white but I feel like having white privilege hasn't been a huge factor in my life.  Like, yeah, I'm a "person of colour" but not all people of colour have similar experiences of race, ethnicity, or community.
It was only years after coming out and being comfortable in my own queer skin that I fell in love with community – but a community based around sexuality, not race. Being half black has never made me feel afraid or alone; but being gay has.  I want to be in spaces with queer people because I feel safer and more understood that way. I don't have to worry about what someone's going to think when I mention I like women. I can talk about hot girls all I want and not worry that I'm going to offend someone by simply being who I am.
Yet I feel sad sometimes because there aren't very many people who look like me in these queer spaces I need so much. When I see lesbian couple after lesbian couple with not only matching haircuts and clothes but matching skin colours, I feel alone. I am so many races in one that the odds of dating someone with my exact ethnic background are pretty slim – not that I mind. I only want interracial relationships to be more mainstream. Most people I know would never say they have anything against interracial relationships; but still, most of the people who message me on okcupid, etc. are other women of colour. I don't want someone to want to date me just because our skin shares a similar pigmentation.
In contrast, sometimes I can't shake the feeling that a potential (white) love interest is eyeing me up like I'm some beautiful exotic thing it might be fun to play with for a while. I say interesting things and I have cool hair that's fun to touch. I'm an exciting "different" experience on the way to a "normal" destination.
I just get confused. Being a woman of colour doesn't mean anything to me. It shouldn't mean anything to other people either.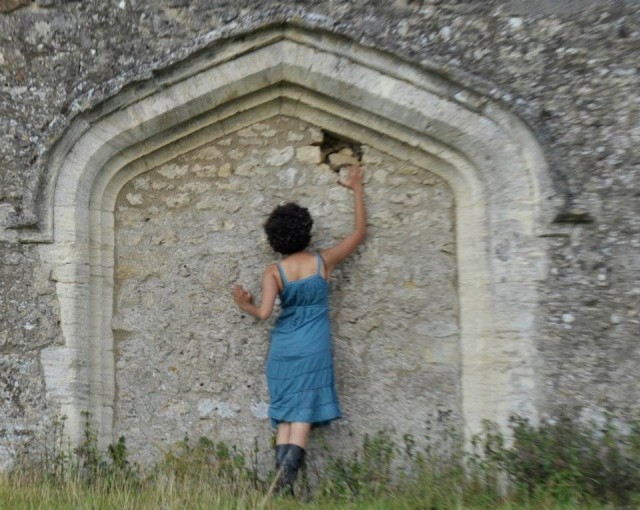 Katrina:
For a long time, being a woman of color didn't mean anything to me. For some people of color – actually, probably for many people of color – racial awareness is shaped through denial of privilege. And while that was certainly a part of my experience, I most definitively developed racial consciousness through education, which is sometimes a difficult thing to wrap my head around, because it means that I developed knowledge of oppression within an institution of privilege. These are hard things to reconcile, but that's how complicated it all is.
I am a first-generation Filipina, which means a lot of things. The Philippines is the only country in its part of the world to be colonized before it developed any sort of national consciousness. That means the entire history of The Philippines is one of colonization. We were conquered by the Spanish, which means things like: I grew up Catholic, my parents speak a language influenced by Spanish, the tilde over the n in my last name was removed during the naturalization process, and I share a surprising amount of cultural similarities (read: colonial legacies) with my friends who are ethnically from countries in South America.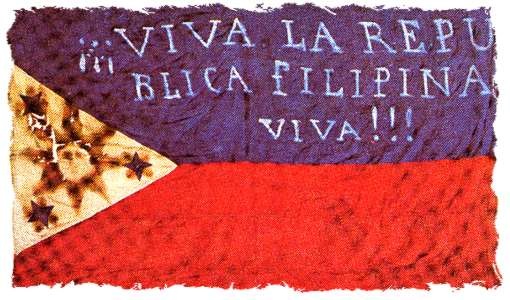 The Philippines also holds a strong Chinese influence, which means things like: my skin is light, my eyelids are folded, and I'm often read as any miscellaneous type of "Asian." Identity and upbringing are intersectional, always. I was born in a predominantly Asian neighborhood in Flushing, Queens, but I grew up middle class in the suburbs. I only speak English because, for my parents, it seemed like the easiest way to acclimate me to American culture. The overwhelming majority of my friends, classmates, role models and just people I knew were white, until this past year when I started school at a public university in Brooklyn.
And that's when I realized that for me, being a woman of color means constantly qualifying my legitimacy and my belonging in the country where I was born, and where I've lived my whole life. Because the thing is that you can speak perfect English, you can receive an American education, you can surround yourself with whiteness, and people will still ask you "No, but where are you from from?"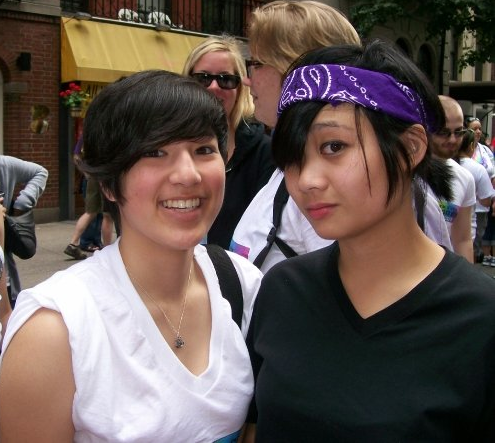 This is what we carry with us every day, sometimes unknowingly. But once you do know it, it can't be undone or unseen. It's almost as if the only solution is to thrust it into the light, to talk more, to actively refuse silence and to care for ourselves. Over the past year, I watched my whole group of friends come into a huge collective racial consciousness. It was as if we understood who we were for the first time, and we were able to find comfort and solidarity in each other. That's real.
And yeah, it's stupid that a group of people – or multiple groups of people – should be historically and systematically marginalized, excluded, exploited, disenfranchised, dehumanized and STILL have to bear the responsibility of educating people, building power, and defending spaces. But the truth is: ain't no one gonna do that shit for you. You can't ask, you can't wait. You have to do it for yourself.
Gabrielle:
I don't remember where I first came across the phrase "Women of Color". It was probably in some women's studies class in college or something. It's existed on the edges of my identity consciousness kinda like the safety net between being awake and being asleep, like even if the privilege/identity checkers say I can't call myself Puerto Rican because I was born in the Bronx or Hispanic because it's a term of enslavement, then I can at least still classify myself as a Woman of Color. Right? Sure, whatever.
Writing for Autostraddle has allowed the phrase to flow into descriptions of myself because everyone uses it here and we all know what it means. It means all the other women but not in a non-white kind of way, least not to me. It's come to be the most beautiful term to use when describing ethnic women. So I use it still wondering why it didn't leave the same eye-rolling, gag-worthy taste in my mouth the way the phrases "minorities" and "non-white women" do. Enter the reemergence of our WOC panel at A-Camp, immediately the question begged itself: How the hell can I talk about being something I don't know a damn thing about and haven't really examined in any way?
Yikes, bad business. I gave more thought to the term and realized that two images always popped up in my head when I thought about where WOC came from:
1) A room full of well-intentioned liberal white feminists determined to come up with a loving and magical term to call their oppressed sisters (ahs).
2) A meadow full of brown/black/tan/rainbow colored sisters deciding to join forces and become WOMEN OF COLOR and fight crime and dance around naked or something.
While that last one is a pretty cool scenario and may provide the basis for the yet-to-be-written graphic novel, neither one of them is legit. So in conversing with a super smart and ridiculously beautiful woman, cuz that's what I do when I'm trying to figure shit out, I was told that the origin of WOC came from some even greater place and that if I looked hard enough I'd find it. (Did I mention that she lives under a bridge and has a penchant for riddles?)
Anyway, so after some very serious googling, I found the most awesome video, a video that made me question my connection to WOC and the very stories that were already written for this post. Had we all missed the fucking boat? I didn't know, so I watched it again and well, here, you watch it and then we'll get back to our regularly scheduled post.
Loretta Ross, cofounder and national coordinator of SisterSong -Women of Color Reproductive Justice Collective, sharing one of the birthing moments of the term 'women of color':
Originally, according to Loretta Ross, WOC was a political term coined for women of oppressed ethnic identities as they combined forces to combat injustice on many levels. (You know in my shoddy layman's terms that do not do justice to her actual words so please watch the video if you didn't and just skipped ahead.)  Ross also poses the following: Why have we "reduced a political designation to a biological destiny?"
Because maybe we didn't know any better? Is that even a valid excuse? Maybe, maybe not. To me, it has way more to do with the proclivity for language to bolt ahead of our inspection while ingraining itself in our vernacular sometimes being crushed in between verbs and nouns without an ounce of original intention. That shit happens allll the time. So now there are multitudes of young WOC who use the term to identify themselves as ethnic women, with or without a political designation. Does that mean we have maligned the term? I don't think so but it is our duty to question, investigate and thoughtfully examine the fruits of our research, especially when it comes to the terms we use to identify ourselves. We must find a way to do justice to the term WOC and reconnect it to the way we interact with the world through political action. It must be used as the powerful tool that allowed us to name ourselves and a movement fueled by us.  WOC cannot be relegated to the title of another box checked on some form created by some oblivious power structure trying to herd us into some nameless group.
So like Carmen said, we can be Women of Color because we're colorful but we must also reignite the term with the call to action for which it was created while connecting it to our individual ethnicities and life stories. Otherwise, we may have no right to use it at all.
---