Hey! YOU GUYS BLEW US OUT THE WATER. Can you believe we've welcomed 180 new members since we started this drive?! You've got to be kidding. You're the best! To honor and to uplift everyone who contributes so that Autostraddle can still be here, we are hosting a merch giveaway today, March 16th!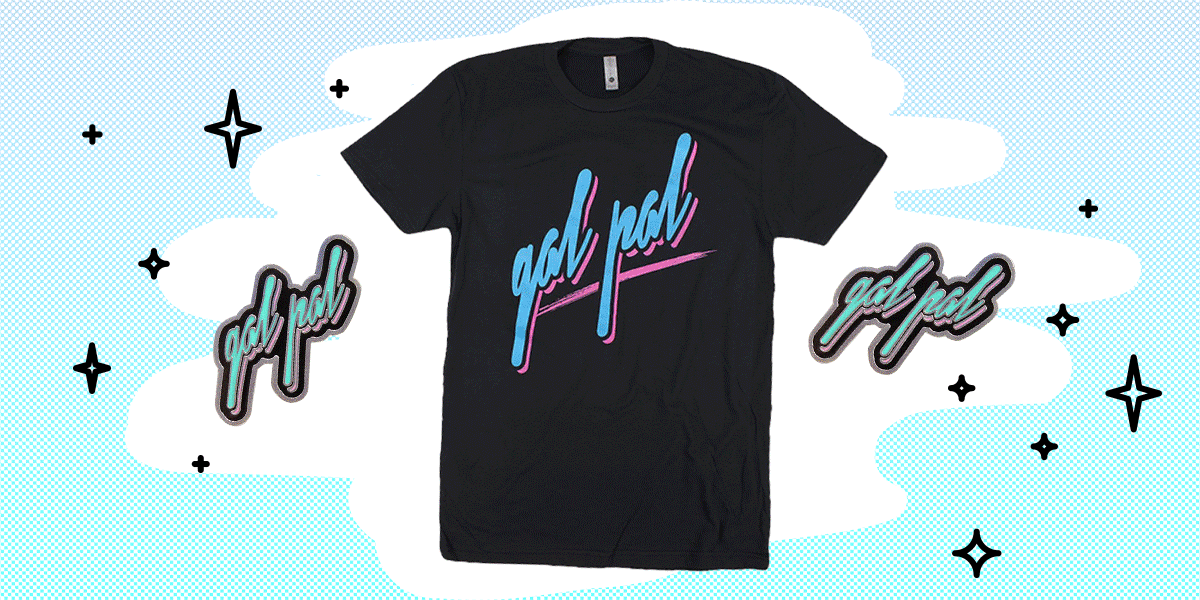 The rules:
Only United States residents can enter. (But if anyone wants to school us on international contest regulations in the future, please feel free to comment!) There is no cost to enter. No purchase necessary. You just comment and tag another person on any one of our giveaway social media posts on either Facebook, Instagram, or Twitter today March 16, 2020. You may win only once, and this applies to all platforms. (So, if you win on Instagram, for example, you cannot win on Twitter as well. You will forfeit your second win.) One comment per platform allowed per entrant; 2 people will win per platform. Thank you for keeping this fair for everyone! Enter today, and we'll let you know who won tomorrow (3/17) via the ol' draw-the-name-out-of-a-hat-or-other-container method! Contest closes at MIDNIGHT PST (12 am March 17, 2020). Value of prize packages is $35 plus plus shipping (cost of a t-shirt plus enamel pin from the AS Store). Thanks for reading the rules!
Why are we doing this for everyone and not just A+ members? Well, one reason we ask people to join A+ if you can is because if you can afford just $1 a week to support Autostraddle, then you're helping us to stick around for all readers. A+ Members, we appreciate you and will continue to work to bring you cool A+ perks and juicy A+ content! We hope you enter the giveaway!
This 11th b-day giveaway is in celebration of all of you, and in honor of everyone who has ever supported Autostraddle. Whether you've read our articles, shared our posts, liked or followed us on social media, bought merch, donated, or — heck yes — joined A+, we love you. Enter the giveaway! Share the giveaway! Consider joining A+ or donating! You all are amazing. Thank you for your support and we hope you win a t-shirt and pin!
Go to Autostraddle's Socials