Yes. I've seen Star Wars: The Last Jedi. My friend Laura (who you might remember from the zillion times I've mentioned her on this website) got me a ticket for Christmas and we saw it at one in the goddamn morning the day it came out and we did not get back until four-thirty in the morning and even though I am a very old person masquerading as an almost-thirty-person it was WORTH IT. And I will not spoil one single thing for you. But I will show you all the very coolest Star Wars things I've found on the internet.
---
The Light Side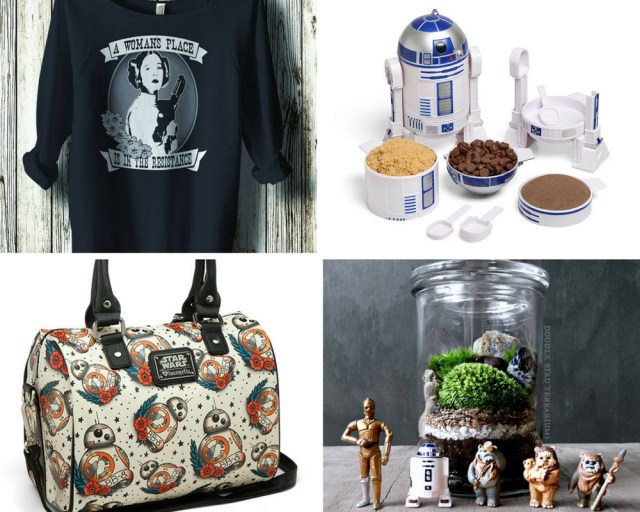 A Woman's Place Is In The Resistance Shirt, $24+. R2 Measuring Cup Set, $12.99. BB-8 Purse, $65.99. Star Wars Terrarium, $69.99+.
---
The Dark Side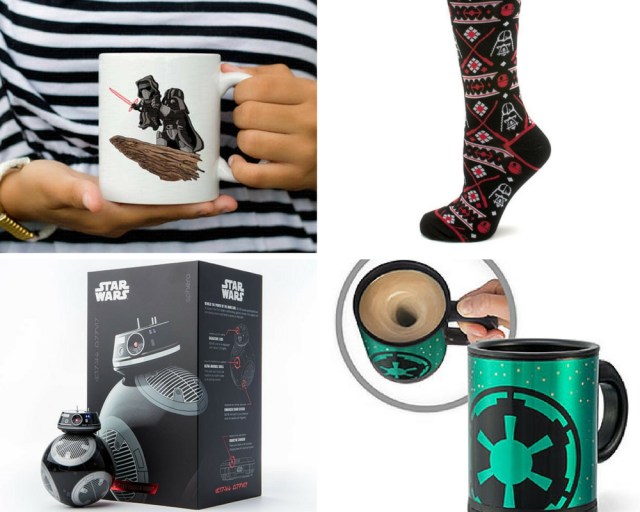 Kylo Ren Lion King Mug, $13.99+. Darth Vader Fair Isle Dress Socks, $16.99. Sphero BB-9E, $142.99. Empire Self-Stirring Mug, $6.99. You guys, I just realized how many coffee-related items are on this list I even cut an R2D2 French Press that's how many coffee items I AM SO SO TIRED I AM CRYING IT WAS WORTH IT.
---
Neither Side
Galaxy Necklace, $29.99. Porg Backpack, $28.99. Cat Wars 2018 Calendar, $10.99. Episode 4, 5 and 6 Minimal Posters, $13.77+.
CAN I SLEEP NOW? I SHALL DREAM OF PORGS.