In eco-building circles, Barbara Jones is something of a legend. The founder of pioneering straw bale building company Amazon Nails, director of Straw Works, and principal of the School of Natural Building, Barbara has dedicated her life to demonstrating that traditional and natural materials — including straw, cob, wood, lime and clay — are viable and often better alternatives to the concrete we rely on today.
My partner Emma is a builder (in fact, she trained with Barb years ago) and she'll often come home with stories of sexism on building sites, though often these stories have positive or encouraging endings. When Barbara set up shop back in 1982, attitudes were far worse, and she faced the double challenge of being a woman in construction, and a pioneer of ecologically-friendly building. But Amazon Nails was a success story, building homes, community buildings and more for happy clients, and Barbara literally wrote the book on building with straw bales in the UK.
What's more, Amazon Nails and its successor, Straw Works, pioneer an inclusive building method — parts of each build are run as courses, so clients, friends and members of the community can take part in construction. Recently, Barbara's School of Natural Building emerged from this model, allowing even more would-be eco-builders to learn new skills.
Now 59 and making succession plans for her business, Barbara has no intention of stopping building. In this interview, she reflects on 35 years in manual trades, what's next for Straw Works, and why she thinks she's got the best job in the world.
---
Age 59, Todmorden, UK
Hi Barbara! Can you introduce Straw Works and the School of Natural Building? What's your mission, and who do you serve?
We are the UK's leading design, build and training company using strawbales and other natural materials. We have a huge portfolio of work from garden studios to residential houses to huge visitor centres.
We aim to provide affordable houses for ordinary people that we can all participate in building. We set up the School of Natural Building (SNaB) in 2014 to train people to a high standard in the use of natural materials, and we are passionate about encouraging ordinary people onto the building site. This is a tremendously empowering experience, and also a lot of fun! We have designed, and are building with volunteers, the UK's first Living Building Challenge registered project, of which we are extremely proud.

Straw Works is a limited company. We operate on a trusted Associate basis, i.e. everyone who works with us does so because they really want to, we know and trust each other, and they are all self-employed, which means they do other things as well. There are about 10 of us, and roughly 60% are women. Principal of The SNaB is a not-for-profit Registered Society set up for the benefit of the community. The two organisations/businesses work closely with each other, like sisters.
How would you describe your approach to business? What personal qualities inform your approach?
I'm very much a hands-on person, love working on the tools myself, and teaching others the excitement and satisfaction that comes from doing manual work well. In business I prefer to work with trust and openness, using my intuition about who to work for and with, and am not primarily motivated by making money, although I have a strong sense of fair play and want all to be treated equally, whether that's the client getting a fair price, my team being paid what they're worth, a trainee receiving good quality training. I'm more of a practical entrepreneur than a business woman, lots of ideas, always! Working with Eileen on business development has been an enormous help with making these reality.
What does a typical day look like for you? Do you have a routine? What is your workspace like?
I don't have any sort of routine. I might work from home, which'll be on my laptop at the dining room table, perhaps skyping with the Design team or a client. I could be sorting out all the tools needed for the next job, unloading the van, maybe teaching clay plastering on site or shingling a roof with the contract build team, or wearing a suit for an important meeting about the next design job.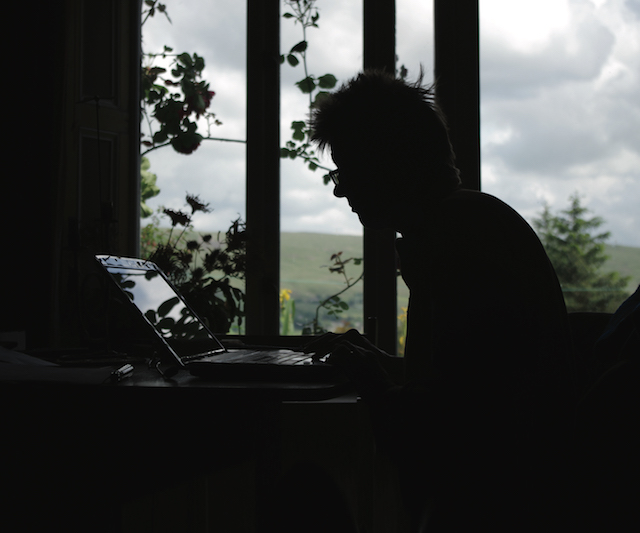 When did you know that this was what you wanted to do? And what were your early goals, your first steps?
I didn't know that women could be carpenters (that was what I initially trained as). I was always interested in practical things but never really had an opportunity to do much. I did an evening class in woodwork when I was 22 and that made me think I was rubbish at it. It wasn't till I went on an all-women course that I realised I was actually very good. Then I did a TOPS course, 6-month intensive practical training, followed by City and Guilds, winning prizes, and started working in general building (this was in 1982). I loved it — still do. I set up Amazon Nails, a women's roofing and building company, and found out about strawbale building in 1994 and changed my company to be able to help people build like this, and very quickly changed over to using only natural materials in my designs. It's been easy to work and develop in this field — just never really made any money — I'm too passionate I guess and always improving techniques!
Why do you do this? What's the best thing about the work you do?
I love it. I think I've got the best job in the world. I'm doing something I really believe in, that can change people's lives for ever, that's good for the planet. I never get tired of talking about how to use natural materials, why they work, looking at how they were used in the past. And I've met some amazing people, and travelled a lot to find out what other countries have within their heritage too. It's a very varied and interesting job.
And the worst?
It has been hard at times keeping going with very few resources, staying strong when others laugh, because I often feel quite different to the others I meet 'in business'. But attitudes have changed a lot in the 35 years I've been working in construction, thank goodness!
What are the key challenges you face in your work? And what are your tactics for overcoming these?
Lack of awareness about the benefits of natural materials especially using strawbales for wall building. It's always been the key issue, and that's why we set up SNaB in 2014 (though I've been teaching and educating since 1994). We've developed a whole range of courses covering not just the practical skills but also how to design with strawbales, specifications for using natural materials etc. I've spent my life arguing with engineers, building inspectors and other professionals to get them to understand my point of view. A lot of what I promote has not been verified by 'science' but it has been proved in practice — but this isn't given the credence it used to have. In the past, an architect was what the word means — a master (mistress) builder. Now it's often someone who knows very little about construction.
Another challenge is not being part of the 'boys club', not hearing about opportunities, not playing golf or peeing/talking in the same room, having my ideas trashed or discounted by men.
How do you approach time management?
I respond well to deadlines and being harassed. I suppose I'm quite intuitive about how I work, I can't sit down and work on the computer unless I'm in the right mood, which can be frustrating. I much prefer to be spontaneous and do whichever of the hundred jobs I feel like doing at the time. I'm often doing several things all at once — somehow it always seems to work out!
And what about work-life balance? Has your social life been impacted?
I like to be busy, active. I enjoy working together with my partner Rae — it wouldn't work if she didn't like practical work too! I have worked more than I'd like to on some things (the business) and not enough on other stuff around my home but I'm changing that now! I work very hard and see a lot of people as I teach and work in a team, so am happy to stay quiet at home when I can — this means in the last few years I've seen less of my local friends. Hopefully this is changing now!
Can you tell us about your financial situation when you started out? 
I've never had any money behind me and have never wanted for anything. I was brought up by socialist catholic parents who believed that God would provide — and they were always OK even if we were poor. So I never became addicted to money, and have never taken out loans or been in debt (apart from a mortgage). Somehow I've always managed to find a way to do what I want to do, usually by hard work, networking and thinking outside the box. I never wanted to become dependent on either grant funding (though we have had some grants) or an investor, having to follow their agendas, although I am re-thinking this at the moment for the School.
Is your business sustainable now? How do you feel about the money side of 'following your arrow'?
SW and SNaB are both sustainable financially now, we don't have cash flow problems and our turnover is around the £100,000 mark. I earn around £12,000/year but everyone else who works with us is paid a fair wage. I'd like to see the business making enough to pay me what I'm worth, and hopefully this is almost there. I prefer to do it this way instead of borrowing money and paying interest.
Where would you like to see yourself in five, ten years' time?
We're working on succession planning now, so I'd like to see the business continued by friends and colleagues with me in a consultancy and guidance role, and continuing to network and follow up ways to improve the business and get the message out there. But I'll be back building again, converting part of my home into more accommodation.
What's the most valuable tool in your kit?
My team, none of this could happen without the people I work with, Eileen my co-director, Clair in the office, Rae my partner who is also a teacher and builder, all of the Design team.
How does being LGBTQ impact on your business (if at all)?
I'm out as a lesbian at home and at work. I don't hide it, but I don't announce it either beyond the usual signs that other lesbians mostly would notice — straight people don't announce they're straight! When I get to know people I usually make sure they are aware by referring to my partner as 'she', for instance I would do this if I was teaching, as I think it's important to let people know there are alternatives to heterosexuality, and perhaps that they are not alone. We attend the LFest each year, and advertise this on Facebook.
What three websites, blogs, books or people do you rate for business advice or ideas about your work?
The John Lewis Partnership is a superb example of the way I'd like to do business. A successful company with cooperative and egalitarian principles that has survived the cut-throat market for decades and is still going strong, powered by its workforce.
Martin Brown is a very dedicated environmentalist and thinker who is bringing the Living Building Challenge into the UK – doing more good instead of less bad.
Naomi Klein – This Changes Everything
What's your hot tip for queer women who want to start their own business?
Be true to yourself, don't be put off by others, and work hard!
Find out more about Straw Works on their website, follow the team on Twitter and Facebook, or learn about training opportunities at the School of Natural Building.