Hello, new world order! Let's check out the stories we missed while I was staring at the Tidal Basin. Over and over and over again.
The Times, They Are A-Changin'
+ The Community Safety Act could mean a better NYPD, and a more equitable city.
+ After the Labour MP in the UK was bombarded with rape threats for supporting putting Jane Austen on bank notes, Twitter will be implementing a feature to report abuse.
+ Pat Robertson: "there are men who are in a woman's body. It's very rare, but it's true…or a women that are in men's bodies…I don't think there's any sin associated with that. I don't condemn somebody for doing that…it's not for you to decide or to judge." (Skip to 2:28 below.)
https://www.youtube.com/watch?v=WWkMFDFMF2A?t=2m28s
+ Leiah Moser is trans*, Jewish, and fucking shit up.
+ Let my people in! To the jurors' box, that is. Also: a feminist judge sounds amazing while we're at it. And what about gay ambassadors? Where the fuck are they? Can a girl get a drink in here please.
Serious Business
This photo essay focuses on survivors and not-survivors of corrective rape and the practice's impact on an entire region.
HILLARY CLINTON MOTHERFUCKING MINISERIES
In addition to the previously announced six-hour miniseries based on Cleopatra, NBC has ordered a four-hour miniseries based on former first lady Hillary Clinton starring Diane Lane…

Hilary will be written and directed by Frozen River's Courtney Hunt and will recount Clinton's life as a wife, mother, politician and cabinet member from 1998 to the present. The script will begin with Clinton living in the White House as her husband is serving the second of his two terms as president. It will include her likely run for president. Busted Shark's Sherryl Clark will executive produce alongside James D. Stern (Looper). Greenblatt told reporters following his presentation that the former first lady hadn't yet heard of the project.
BAM.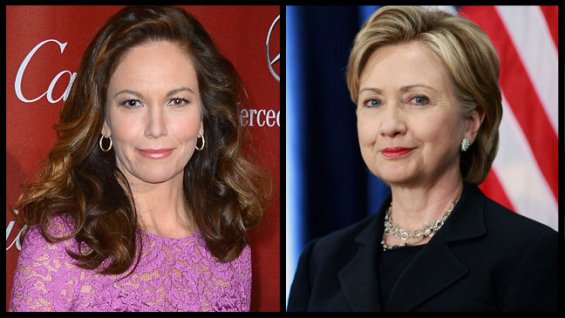 This Week In Intersectionality
+ StaceyAnn Chin is a single, lesbian, artist, mom:
I tip my wilted hat to the women who keep a spotless house in the face of a full day of work at the office and more than one small child in the home. I would like to sit at their feet and beg them to teach me the secret of their super human abilities.

And I should pause from my woe-is-the-life-of-the-single-mama-rant to say I am really enjoying being a mom. I need to say it in anticipation of the new-age-positive-thinking-optimists who will say I am not at peace with the process because I am not channeling my inner Zen or tapping into the vast outer energies that balance planet Earth and its surrounding constellations, or those who will critique my frustrations as regret, or sorrow, or back-pedaling on the decision to have a child outside of a partnership. I. AM. ENJOYING. MOTHERHOOD.

I love the snuggling and the singing and the kisses. I love going to the park and watching her master the monkey bars or the big kid slide. I love the silly faces and the games we make up together. I love reading Click Clack Moo and Goodnight Moon. And there is nothing quite like the squeal of delight she lets out upon my return from a short sojourn elsewhere. I love the look of complete adoration in her eyes when we rise in the morning. (And yes, I know that light of adoration will dim as she ages, perhaps because she will begin to see me more clearly?) I love the kid. The kid loves me. We dig each other's jokes. In these very early days, I get her. She gets me. I wouldn't trade her for anything. She's a keeper.
+ When a murder is "transphobic and whorephobic."
+ bell hooks (FINALLY) speaks out on Trayvon Martin:
White supremacy has not only not changed its direction, it's intensified as black people and other people of color have gained rights and have proved ourselves to be equal. In many ways the Zimmerman case is really a modern day lynching, it's about racist white people reinforcing racialized power. The outcome sends a message to the world that global white supremacy is alive and well…

bell hooks: We can't combat white supremacy unless we can teach people to love justice. You have to love justice more than your allegiance to your race, sexuality and gender. It is about justice. That's why Dr. King was so vital because he used the transformative power of love as a force for justice.
Orange Is Still The New Black
No but really. Check out this interview with Lea DeLaria if you're not sold yet.
Marry Me!
A majority of Americans (52%) would support a national referendum on gay marriage, which would make everyone's life a helluva lot easier to be honest. Plus – now that gay spouses have the same ability to support politicians as their straight counterparts and Montgomery, Pennsylvania decided to just go ahead and give out gay marriage licenses without a lift of the state's gay marriage ban, it's becoming increasingly clear that if we don't legalize gay marriage soon the world's collective head will explode all over my unworn wedding dress. I'm kidding about the dress, though. That shit would be weird.
Queering Herstory
The Library of Congress just got a little gayer. Really.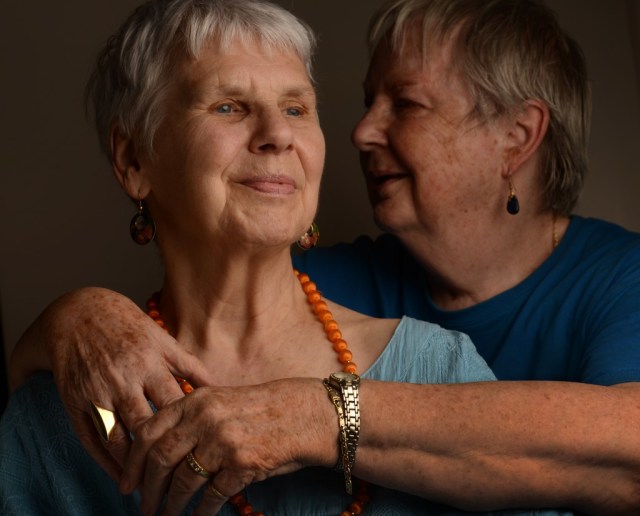 The Library of Congress has acquired the papers, photographs, films and memorabilia of gay rights pioneer Lilli Vincenz, the nation's largest library announced Thursday.

Vincenz joined the first gay rights protest in front of the White House in 1965 with group leader Frank Kameny and about 10 others, and she marched in annual July 4th demonstrations in Philadelphia.

Vincenz's collection includes 10,000 items, the library said. It includes two rare 16-mm films Vincenz made of an early gay rights protest in Philadelphia and the first gay pride parade in New York City in 1970, one year after the Stonewall Riots. Her footage has appeared in other films and documentaries about the history of the gay rights movement.
Fat Shaming Is Nonsense
Having been a reader of fat-acceptance writers like Kate Harding for a long time, I can safely say that there are many people/commenters who are deeply concerned that if we don't shame and insult fat people for their weight, they won't be motivated to lose it. This "idea" was just dealt a major blow by researchers from the Florida State University College of Medicine, who that found that shaming fat people about their weight correlates to weight gain, not loss.
House of Homophobic Horrors
+ Russian neo-Nazis are using social media to prey on gay people, then attack them! Clearly Russia's ban on gay propaganda did wonders for ending anti-gay discrimination in the nation. Maybe once we're all done watching the Olympics we can worry about these trivial little matters, though. After all, athletics are everything.
+ Montenegro's first-ever gay pride was interrupted with chants of "kill the gays" bc charming people.
F*ck Yeah Aubrey Plaza