I've been ready for a lot of things in my lifetime — some I didn't even understand. And, since her failed bid in 2007, I've been ready for Hillary. But even more importantly, I've been ready to raid the Ready for Hillary online store.
These are seven totally reasonable things I could purchase to show the world and even Hillary Rodham Clinton herself how ready I am for her second bid. Right?
7. Ready for Hillary Mason Jar, $20.16
In the words of Contributing Editor Kade:
pretty sure those mason jars are READY FOR HILLARY TO STOP BY MY HOUSE AND DRINK SOME WHISKEY LEMONADES ON THE PORCH WHILE WE LISTEN TO LAURA GIBSON AND TALK ABOUT LORRIE MOORE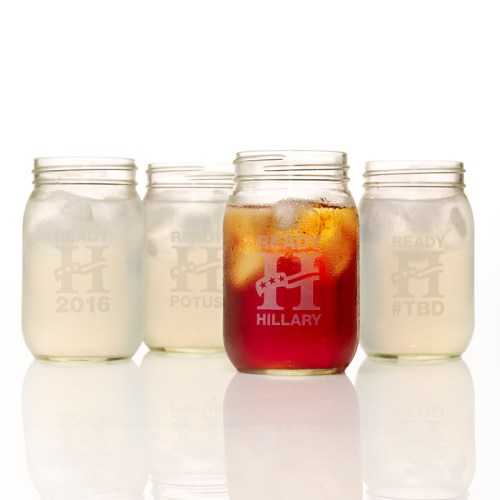 6. Ready for Hillary Tool Bag, $60.00
I've never considered myself a handy lesbian, but for Hillary I'd damn well give fixing something at least 60 minutes worth of a try. Why not do it in tried-and-true, durable style with this Ready for Hillary Tool Tote? Conspicuously missing: the Ready for Hillary tool belt, which would seriously complete my life.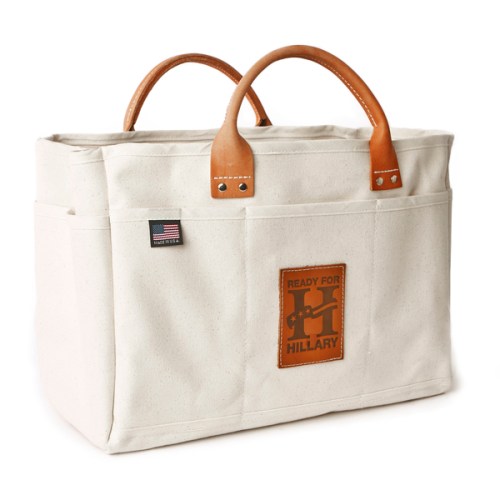 5. Ready for Hillary Champagne Flutes, $40.00
I love brunch, and aside from the eggs and toast it's totally because I love drinking out of a champagne flute in the morning. Flutes are also great for drinking strawberry cider in a bathtub, which I would know nothing about.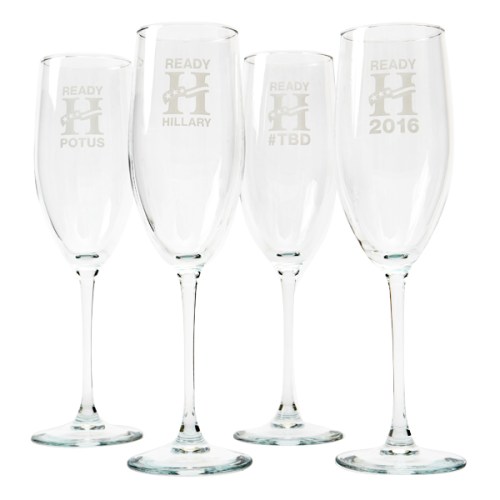 4. Ready for Hillary Dog Bowls, $30.00
Eli was born in 2008, which I believe means he was literally born ready for Hillary and probably just as devastated as me that it would take a good eight years before he'd ever have the chance to find out why. (Fingers crossed, anyway.) For her, he'd even be willing to own two completely identical bowls, making it harder for him to locate his water but a lot more self-righteous once he's drinking it.
3. Ready for Hillary Solo Cups, $20.16
I had never been to the Ready for Hillary store until I saw an email from them containing an image of these beautiful tri-color Ready for Hillary solo cups. It was at that moment that I realized I was damn ready for her and also damn ready to bring back my pong career. Oh, also, it was the moment at which I realized the Ready for Hillary store is probably run by someone who knows me well enough to provide a product only I could possibly want to own.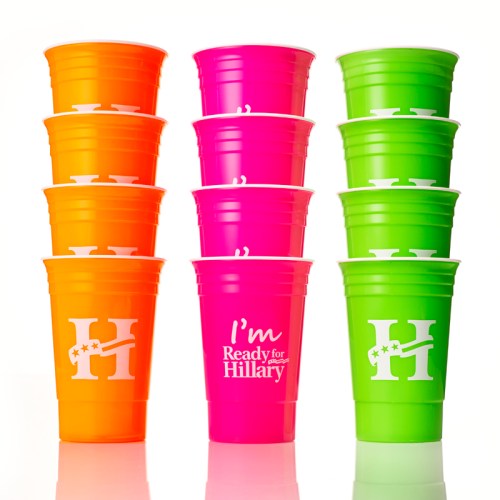 2. Ready for Hillary Cocktail Napkins, $15.00
Never before has wiping up the coffee from my vanity or eating a single lady finger looked so good. Plus, these Ready for Hillary cocktail napkins are the perfect size to pack when she announces her candidacy and I quit my job to travel the nation as her #1 canvasser. But don't quote me on that.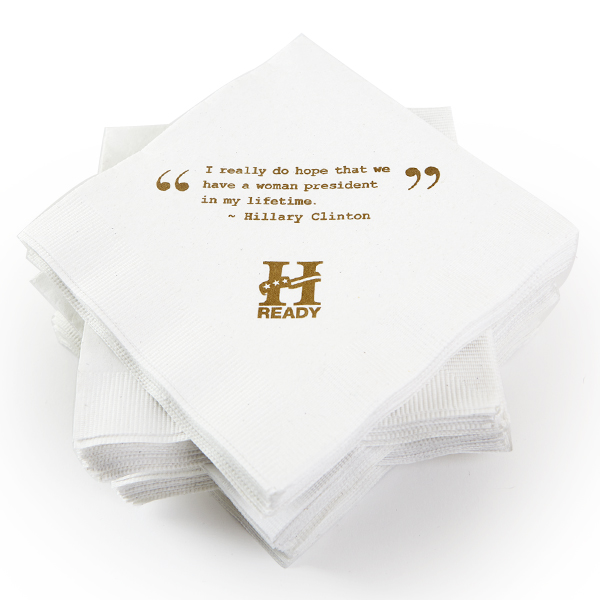 1. #Ready for Hillary Poster, $20.16
The real genius behind this poster is that it communicates exactly what you're ready for simply and concisely, which I've learned is a challenge. Plus, nobody will ever ask ready for what? when they're looking at this, and that can be a really hard question to answer.
---
Obviously Autostraddle is not officially or unofficially endorsing Hillary Rodham Clinton for anything; she is not even a presidential candidate. We do think it's funny that you can buy an engraved mason jar with her name on it, though.