We then put on gas masks and run like wild banshees in our underpants all the way through the great boring Pennsylvania flatlands until we arrive at the Bushwick Barbie Dreamhouse Loft, where Santana's moved in and is paying rent, which means she's got lots of feelings about her allotted shelf-space in the bathroom. It's super cute, like they're just girlfriends on their own in the big city! I've been waiting for so long for this moment.
Kurt insists Santana keeps her lips sealed about his "BFF's BF and his man-whoring ways" 'til after Rachel's Funny Girl audition, 'cause nobody casts Crying Desperately Girl as Funny Girl, yannow? Santana teases Rachel Berry when she emerges from the shower in her shower cap and towel, and Rachel reminisces about Geyerdean:
Rachel: "You know we first met in the bathroom, bonding over our moisturizing ritual?"
Santana: "Wow, that sounds really not romantic and also very very gay. Is that why he left, huh? Did he finally admit to having a boyfriend on the side."
Rachel: "You know he didn't actually say why."
Santana insists Rachel doesn't need Geyerdean's friendship 'cause she's got friends like Santana, with whom she can sneak into Kurt's quarters with a bowl of water and inspire him to wet the bed! Obviously this is just an excuse to have them catch Kurt with Bruce The Mini-Boyfriend.
Adorably flummoxed, Lady Hummel attempts to justify the seductive power of arm-pillow advertising.
Kurt: "His name is Bruce, and we're exclusive."
---
We then attach magical rubber suction springs to the bases of our white high-tops, put on our bunny ears and hop on back to Lima, Ohio, home to above-average-for-the-region tornado activity, where Sam's confessing his love for Barry Manilow to all the Glee Clubbers on payroll this week.
Sam then performs Barry Manilow's tropical hit "Copacabana" with two giant dodo birds on his arms while everybody else gets super-wacky and fun.
The original, by Barry Manilow from 1978:
https://www.youtube.com/watch?v=D8955_YASoQ
The Glee version:
http://youtu.be/YNVZHSJzIkQ
Turns out everybody loves Barry Manilow because this show was written by grown-ups.
Ryder Bieber-Strong says he'd be rocking the Barry Manilow cut if it was the '70s. Sometimes when Ryder talks he sounds like an actor who is really stressed about forgetting his line halfway through. You know what I mean?
---
Cut to the Auditorium, where the ladies are hopping around like little animals, debating whether or not it's racist for Unique to be Scary Spice.
Brit-Brit: "Mercedes, I don't think that you should be Scary Spice just because you're black."
Unique: "Excuse you?"
Brit-Brit: "I think it's really racist that the Scary Spice is the only black one."
Fake Quinn: "Marley should be Posh Spice because you're so skinny and you make everyone uncomfortable."
Ha!
This pretty party is interrupted by Tina, who confesses that she doesn't even know what to say about what she just saw.
We then zoom speedily into the Hallowed Hallways of McKinley High School for Wayward Boy-Toys where Marley-Kate gets all up in New Puck's face, bursting with angry feminist rage (my favorite kind of rage, honestly):
Marley: "Tell me it's not true. Tell me you're not singing a Chris Brown song."
The ensuing commercial break was possibly the most tense commercial break of my entire life, so petrified was I with fear that Glee would be planning to sell a Chris Brown cover on iTunes, an endeavor which would've likely benefited Chris Brown financially.
---
We return from aforementioned commercial break to Ryder Bieber-Strong's favorite computer lab, the library, although Ryder Bieber-Strong is nowhere to be seen. Maybe he's hunting for katie_xoxo in the wild. But look! It's Gay Blaine, catching up on Goosebumps!
Sam shows up to demand Gay Blaine reveal yet another guilty pleasure, because apparently WHAM! isn't pleasurable enough. Meanwhile, Sam probably watches A Clay Aiken Christmas featuring Barry Manilow in the shower and deserves to be leveled with.
The point of this scene is gay subtext. NEXT!
---
We snap on over to The Glee Room, where the Angry Feminists have followed New Puck to yell at him, a scene which trumps the Bring It On exchange for the most realistic moment of Glee this year. It also made me like Marley-Kate 500 times more than I did last week.
New Puck: "I don't understand what you're all so upset about."
Marley: "That's why it's upsetting!"
New Puck: "Look, look, I get that Chris Brown is a douchebag—"
Unique: "I don't think that douche is a strong enough word to describe Chris Brown."
Tina: "He totally beat up his girlfriend."
Brit-Brit: "He beat up a window at Good Morning America!"
Marley-Kate: "He says horribly misogynistic things on twitter!"
Fake Quinn: "What about the Frank Ocean fight in the parking lot?"
New Puck insists these forces align to make Chris Brown the perfect selection because "I like his music, and I feel guilty about it." He then mansplains about how they do Britney Spears and Whitney Houston songs, "and neither of them are role models."
New Puck adds, "What about Rihanna? Do we think RiRi is some kind of role model? I mean she's the one who got back together with him." Ummm….
Sigh.
New Puck adds that they should be able to separate the art from the artist, and Marley says that actually um, no, she can't listen to Chis Brown's "art" without thinking about "the horrible person behind it."
Tina: "If there was a list of people's music we should never do in this room, Chris Brown would be at the top of that list."
Fake Quinn snaps that Chris Brown is a total powder keg, leaving New Puck alone to think about his life and his choices.
---
We then strap jet-packs to our backs, stick matches up our asses, and blast off to New York, New York, where Kurt is surprising his roomies with boyfriend pillow presents!
Santana: "You gave my boyfriend pillow a sex change, that's so sweet."
Santana's digging the girlf but Rachel's not quite as enthused — she explains that she doesn't need her boyfriend pillow because she's not lonely, and besides, Geyerdean will be back between her luscious thighs in no time. So Santana breaks the news that Geyerdean was a "gigolo."
Rachel says it's not true, and turns to Kurt frantically — "it's not true, is it?" — and her face is 56 kinds of sad, and Kurt's is 56 kinds of "I'm sorry."
Rachel retreats to her Den of Sad and Kurt turns to Santana:
Kurt: "Why did you have to do that?"
Santana: "It was for her own good!"
---
We then hop into our brand-new PT Cruiser, roll down the windows, crank up the RENT soundtrack and journey all the way back to Lima, Ohio, home to the Ohio State Beauty Academy, where Gay Blaine's performing "Against All Odds" with his whole entire heart!
Every word is a bucket of feelings. It's like his soul wants to escape his body and play the piano forever.
At the song's end, Blaine insists the tune is about his raw spicy fresh breakup with Kurt and then he talks crazy about his love for Phil Collins. (Yes, The Postal Service version was a Phil Collins cover, for those of you unaware of this.) The implication here, I gather, is that he's actually singing it to Sam, but honestly the lyrics are far more Kurt-relevant. Just saying.
Here's the Phil Collins video, from 1984:

And here's the Glee version:
http://youtu.be/UtOXTCijvbg
---
We return after a nail-biting commercial break to The Glee Room for a private concert held in my honor! Yes, that's correct, we openly love The Spice Girls around here and yes, I saw the movie the weekend it came out at the mall in Traverse City with Risa and yes, we were the only people in the theater, and yes, that all happened before anybody in this scene was born. Anyhow! It's fucking killer.
I find it super-creepy when adults dress like babies and I think they took that a tad too far with Unique's costume here, but otherwise I've got no complaints. In fact, I've got the opposite of complaints. I was grinning ear-to-ear.
That being said, they look much more authentic than Cinco De Mayo 2006, when Haviland, Lainy and I dressed as Posh, Baby and Sporty Spice, respectively, and went to Henrietta's where everybody asked us if we were straight. Youth!
This song works because these girls work best when operating exactly like the Spice Girls did — shrouding their actual personalities (or lack thereof) in bright shiny campy costumes and exaggerated hair, playing archetyped characters, singing unchallenging pop songs, dancing like cartoon characters and/or Fly Girls. Also Fake Quinn's growing on me like ivy.
Here's the original Spice Girls video, from 1995:

And here's the Glee version:
https://www.youtube.com/watch?v=AuSoPnpTM4Y
Artie points out that he's never seen Fake Quinn look so "happy to be part of the team." "That's 'cause the Spice Girls are spicy!" says Unique. I don't even know.
Now it's New Puck's turn to sing his guilty pleasure!
New Puck announces that he'll be singing a Brown song, but a different Brown. Not Chris Brown.  Obviously he means reggae singer Barry Brown, right?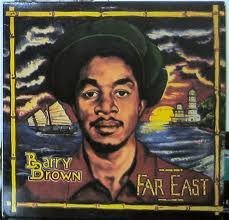 No? Um… oh! Obviously! FOXY BROWN!!
Honestly, I was praying that it was gonna be Bisexual Melanie Brown, a.k.a. Mel B, of The Spice Girls, because I want them to cover "2 become 1" so bad.
But, barring that, I'd settle for the legendary 5 Browns:
It's not the 5 Browns? Well then it must be this guy: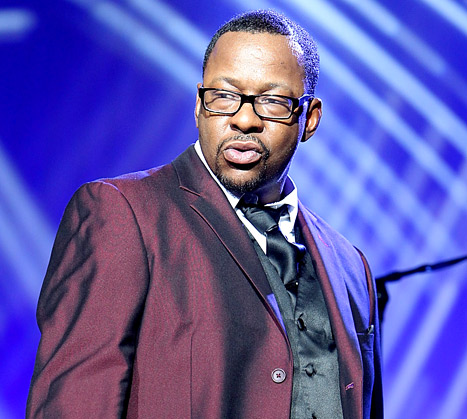 Indeed it is! New Puck will be covering "My Prerogative " which I obviously loved when it came out because who the fuck didn't. Ugh I hope Marley-Kate leaves New Puck for Robyn Crawford.
The original, by Bobby Brown:

The Glee Version:
https://www.youtube.com/watch?v=4KP5tCK5xeY
I think the message here is that it's okay if you did shitty stuff to women, as long as you did it before most of your audience got born. Regardless, is this the first time we've really gotten to see New Puck's dance skills? Because he's really good!
---
Pages: 1 2 3See entire article on one page