The wait for Transparent season two is aaaaalmost over. Amazon, thankfully, released the first episode early, but you won't be able to binge the rest until December 11, when the remaining nine episodes drop (who knows, maybe all the hype around the premiere will encourage Amazon to serve up another surprise and release the rest ahead of schedule. Hello, Amazon? Are you listening?).
We were lucky enough to peep the whole season ahead of time, and Jill Soloway's family drama continues to provide complex and meaningful queer narratives with touches of humor and warmth. It's an ambitious season, taking really big ideas about family and making them personal through the ups and downs of the Pfeffermans. In season two, Maura's journey is still at the heart of Transparent's narrative, but the focus is a little more spread out, giving all of the Pfeffermans very clear arcs. Here's a list of some of the relationships and people who you can look forward to getting to know in season two.
---
WARNING: SPOILERS FOR SEASON TWO; READ AT YOUR OWN RISK!
1. Berlin 1933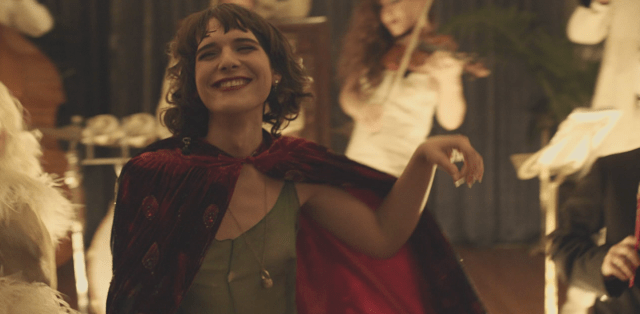 Season two explores the Pfefferman family tree through flashbacks to early 30s Berlin. While doing research for her graduate school applications, Ali comes across the idea of inheriting trauma, and as season two unfolds, it becomes clear that the Pfeffermans of the Palisades have more in common with previous generations than they realize. Hari Nef brings these flashbacks to life with her stunning performance as Gittel, a relative who Ali starts to feel a special connection with despite the fact they never met. Season two plays with time and space much more fluidly than the first, weaving together two seemingly disparate narratives with powerful emotional throughlines that tie everything together so well. Adding to the almost dream-like feel of these flashbacks, the series recycles season-one guest stars like Michaela Watkins, Bradley Whitford, and Emily Robinson. Robinson and Nef are great together, playing sisters who seem to have the same lack of sibling boundaries as Sarah, Josh, and Ali.
---
2. Ali & Syd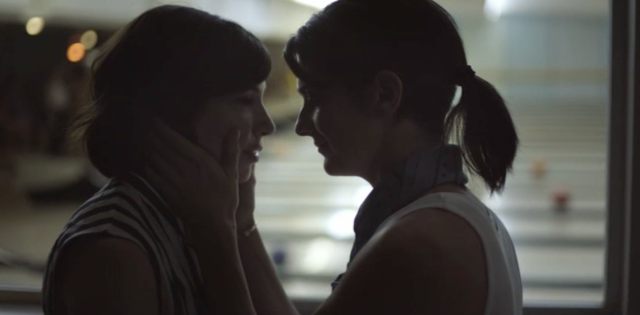 After Ali rejected Syd in season one's devastating ninth episode, it seemed unlikely that these two would find their ways back to each other. But they reconnect in a big way early on in season two, first as friends and then as girlfriends. Gaby Hoffmann and Carrie Brownstein have incredible chemistry, and the scenes that take place in the early stages of Ali and Syd's relationship are so freakin' cute. Of course, the relationship isn't without its drama and problems, especially when Ali becomes infatuated with Lesley Mackinaw, a gender studies professor and poet who heads the graduate program Ali wants to do. But the slow crumbling of Ali and Syd's relationship is just as compelling as the shimmering buildup.
---
3. Cherry Jones
Speaking of that professor/poet, she's played by out actress Cherry Jones, who makes a wonderful addition to the cast. The character is based loosely on the real-life poet and writer Eileen Myles. Lesley Mackinaw is a heightened version of a lesbian icon, the kind that lesbians name their cats after. Jones brings palpable swagger to the sexually charged poet, and she's great against Hoffmann. Ali's involvement with Lesley leads to an episode that takes place entirely at a women's music festival, and Transparent seizes the opportunity to criticize trans-exclusionary feminism in a smart and emotional episode that really gets into both Maura and Ali's heads.
---
4. Shelly & Maura
In the final scene of the season two premiere, Shelly and Maura share an intimate and moving moment that captures just how close these two have gotten. Shelly and Maura both feel lonely for different reasons, and as a result, they cling to each other. Their new relationship follows a similar trajectory to Ali and Syd's: romantic and sweet in the beginning and then unraveling as it becomes clear that they want and need different things. Judith Light has a lot more to do in season two, and she owns every bit of it. Maura also continues to have friendships with Shea (Trace Lysette) and Davina (Alexandra Billings).
---
5. Tig Notaro
Okay, so she is only in the first few episodes, but Notaro returns as Tammy's second ex-wife, Barb, and gets some more screen time than she did last season. And Notaro manages to be hilarious even in such a small part. Her signature deadpan is the perfect delivery for Barb's shutdown of Sarah's toxic tendancies. Plus, she gets one of the funniest lines in the whole season, said of Tammy in the premiere: "She's collecting us like lesbian Pokémon."
---
6. Brittani Nichols
Autostraddle's own Brittani appears in a few of the early episodes of season two as Nicol, a member of Syd's awesome girl gang. Much like Notaro, she brings a lot of humor to the small role. And she's there for episode three's highlight: a supremely lesbionic bowling outing.
---
7. Sarah Pfefferman's spiral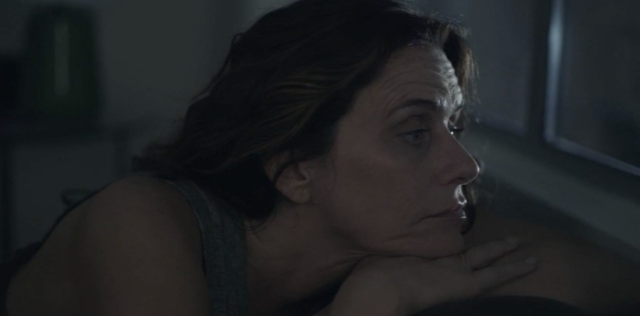 So it might be strange to say you're going to look forward to a character's suffering, but Amy Landecker is so great at playing hot mess Sarah that the character's spiral throughout the season—which begins with the Pfefferman-Cashman wedding—ends up being a crucial part of the season.
---
8. Fussy Puss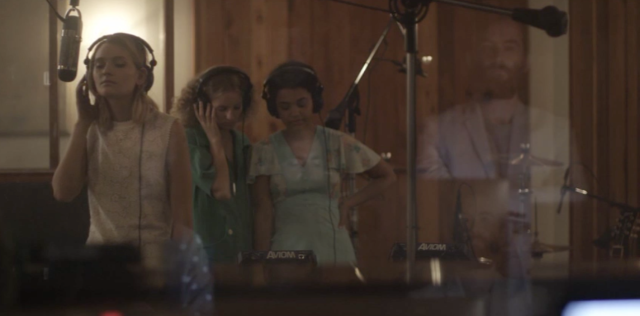 Kiersey Clemons, Clem Creevy, and Petra Collins all had short turns on season one, and they now return to form the band Fussy Puss, which Josh is managing. There is no triangle playing this time around, but the girls give a poolside performance at one of Josh's swanky work parties that sounds pretty good…until it's broken up by some Sarah/Tammy drama. Much like Sarah, Josh has an emotional, dark arc this season, and his storylines with Rabbi Raquel (Kathryn Hahn) and his hulking son Colton have solid payoff.