Friends, I don't usually celebrate my birthday, but this year I got it into my head to do so. What am I doing, you ask? One of my friends is DMing a Dungeons and Dragons one-shot game in which I get to be a player. My wife refused to play in this game, or any Dungeons and Dragons game — she's going to knit and drink and heckle us. Oh, my wife is also a May-birthday-person, though she is a Taurus and I am a Gemini. She took a final on her birthday this year, as she has every year since she started law school. Also somehow, some way, most people in my life are either born in May or December, so this is one of the months where birthdays are really on my mind. Without further ado, here are the nerdiest birthday cards I could find on the internet.
Gamer Happy Birthday Card, $3.34. 8008135 calculator card, $4.68. Such Birthday Card, $4.50. Candle Wax card, $6.00. Because that last one might need a little explanation: "This aqua green card shows the hand-drawn chemical structure of the wax in birthday candles. The blank interior leaves plenty of space for you to personalize your nerdiest birthday wishes."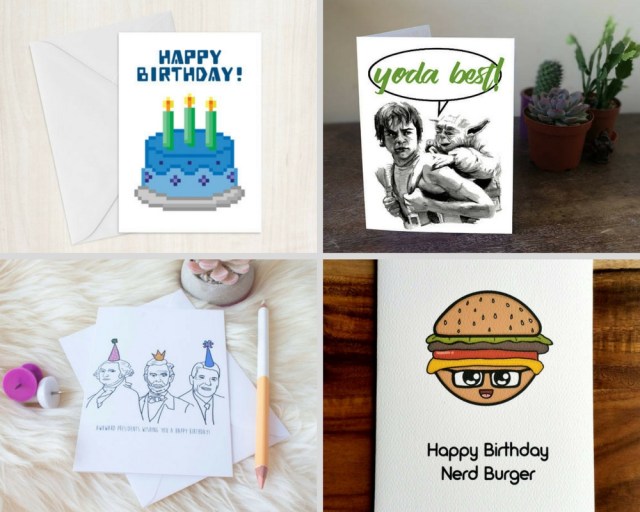 Pixel Art Birthday Cake, $3.34. Yoda Best, $4.68. Awkward Presidents, $4.01. Nerdburger card, $4.61 and perfect for fans of Juliet Takes a Breath by Gabby Rivera.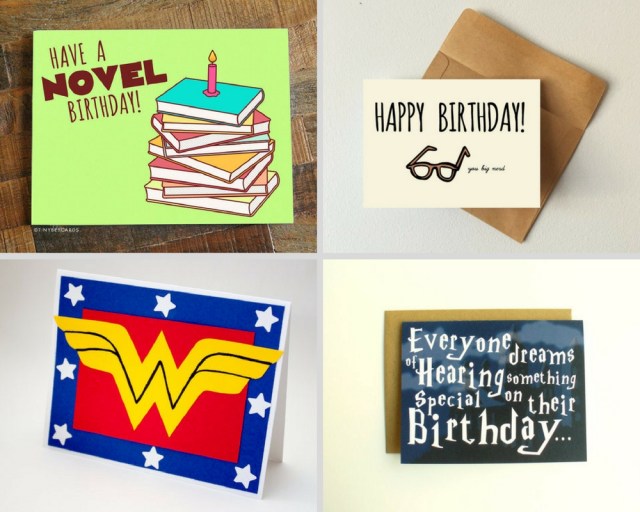 Novel birthday, $4.50. Happy Birthday You Big Nerd, $3.46. Wonder Woman Card, $5.00. You're a Wizard birthday card, $3.75.