By Rachel, Carolyn and Kristen
In The Kitchen
If you or someone you love is into food or wants to be, they probably like kitchen things! Food-related gifts are especially fun (if you're into that) because they can be both useful and something your giftee would not buy themselves at the same time. Scope out their kitchen or eavesdrop a little before hand to make sure you're not getting them something they already have or won't use.
The Smitten Kitchen Cookbook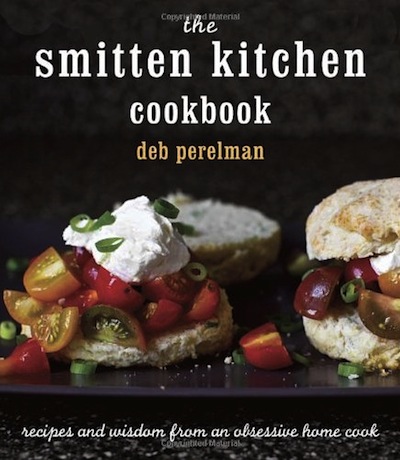 Deb Perelman, the force behind Smitten Kitchen, wrote the world a cookbook and it looks delicious. I was worried the book would basically be the website in print form, but instead it's 15% website favourites, 85% new material. There are a lot of vegetarian recipes. It also has a ton of photos, tips and a binding that will lay flat so you don't have to weigh the pages down with ingredients you might later forget to use. Technology!
A Hand Blender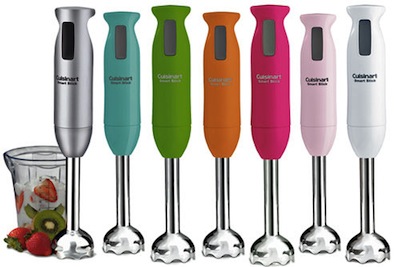 If your giftee lives somewhere cold and/or makes a lot of soup and doesn't already have an immersion hand blender, you need to fix that STAT. The ability to make blended soups without painstakingly transferring lumps of boiling hot ingredients into a food processor or blender a few cups at a time is nothing short of life changing. You could also probably use it for smoothies or milkshakes or sauce or really anything you want to turn from vaguely lumpy soft ingredients into a smooth finished liquid-like food product with the least amount of effort possible.
A Cast-Iron Pan

Aside from being really, really useful in certain types of cooking, a cast iron pan is a cool gift because it is basically indestructible. The pans come in a range of quality, with Lodge Logic at one end and Le Creuset with an enamel coating at the other. If you want to be really fancy, get one with an extra handle and a spout or two for pouring.
A Flask

Hopefully I do not have to explain why you might want a flask. Pair it with a funnel to avoid spills.
---
Organize This Situation
Organizational gifts are the black socks of the culinary world. Tupperware? Vacuum sealers? Drainage racks? No one screams out in joy when they unwrap those treats. Even though you know your friend's hot chocolate tastes like garam masala because all of their spice baggies are spilling into one another, you can't just reorganize their pantry. Help them help themselves, but have some fun doing it. If there's form to go along with function, you're safely in the LegitiGift zone. Note: you should still hold back on buying your girlfriend a vacuum, no matter how cool it is.
Animal-Shaped Cutting Board Set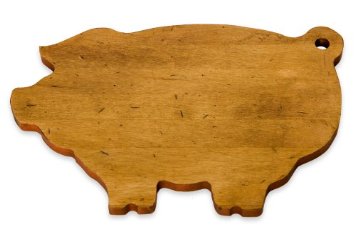 It's really hard to prep a large meal when you only have one shitty board, so get your friend a set of wooden pets. If they're a meat eater, they'll prevent cross contamination by prepping ingredients on the corresponding board. If they lean towards vegetarian they can remember all of the animals they're saving while prepping their tofurkey on a cute l'il cow.
Homemade Spice Rack
If you're just starting out, amassing a spice collection can seem cumbersome and expensive. Is your giftee a huge fan of Middle Eastern cuisines or more partial to spicy Indian curries? Make a personalized spice rack using magnetic canisters filled with ingredients they'll actually use instead of gifting them a pre-filled set that invariably tastes like sawdust. Just be sure to include a few empty tins so they can continue expanding their collection.
Blackboard Labeled Jars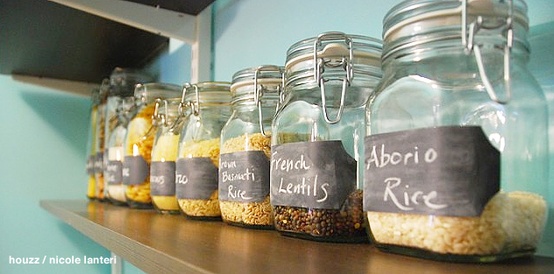 If your friend's pantry is exploding with flours, beans and legumes, reorganize it with personalized containers. It's quite expensive to find a coordinated set of canisters when you have a lot of dry goods, so why not make them match as a present? Make your own blackboard labels from a roll of blackboard contact paper! You can apply the labels directly to the containers they're already using or you can include a set of Mason Jars to really make them match. You can also install a removable blackboard in their kitchen by applying the remaining paper to any flat surface.
A Set of Rainbow Utensils
No one can argue with rainbows. Help your friend free up precious drawer space with a stand of utensils that sits right by their stove. This set has weighted handles to keep the ends elevated and their counters mess-free! Now they'll never stab themselves with a corkscrew scrounging for the ladle. Speaking of rainbows:
RainBowls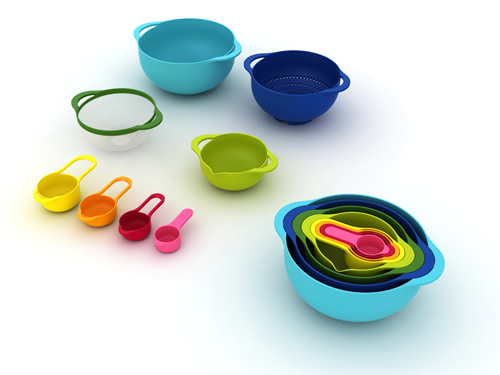 You could always get them a set of bowls, strainers and measuring spoons. They neatly interlock and hardly take up any real estate! No one'll say no to a rainbow.
---
Et Al
This Tea Towel Laneia Showed Me
This would also have made sense in the Tea and Coffee Gift Guide, but since I've never been clear on how tea towels are related to actual tea, for me it is a kitchen towel. But it has an elephant and also POM POMS.
BluApple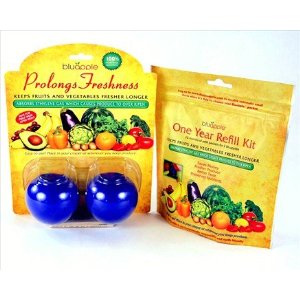 As a vegan, produce is like 80% of what I eat (the other 20% is tortilla chips and Tasty Bite prepared meals). But I'm also not very good at planning, and so it's infuriating when I go to make soup only to find that my celery and carrots both went bad last week. If you know someone with the same problem, the BluApple might be a really helpful gift — it keeps things fresh for weeks longer by absorbing the gases related to their composition.
Tequila: A Guide to Types, Flights, Cocktails and Bites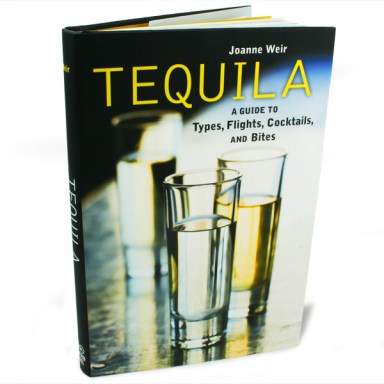 If you and/or your giftee are whiskey aficionados, then just keep scrolling I guess. But for those of us who know how great tequila is, but are sometimes stumped about how to use it besides in margaritas and shots, this book is a godsend. It even includes recipes! Tequila-poached pears, anyone?
Mole Bitters
What to get for the fancy cocktail enthusiast in your life? It seems like they have everything, from a dozen different shakers to one of those weird tiny whisk things that you use for egg whites. Well, I bet they don't have mole bitters yet! Bam. Use with two parts tequila and one part xtabentun for a delicious Mexican-inspired drink.