Editor's note: If you find the words of this recap comforting, thank Jenn. If you find the photos of this recap irreverent, blame Heather Hogan.
Once upon a time, there was a bar, and in that bar was a girl, and in that girl was a heart darker and twistier than any of us could possibly have imagined.
And then that girl fell in love.
When last we left Grey's Anatomy, Meredith was clutching the phone, her face lit up with the flashing red and blue lights of the police cruiser in her driveway. We all knew something awful had happened, we just weren't sure how awful.
This week, Derek is on a boat, looking so fresh-faced and happy that it's pretty clear the level of awful is pretty high up there. Cut to Meredith herding her kids towards the door, her arms loaded with the detritus of being a mom.
Meredith: Get the lead out, we're gonna be late. And who can never be late?
Zola: Surgeons!
Meredith: And why can surgeons never be late?
Zola: Foreshadowing!
Back to Derek. He's heading to the airport to catch his flight to DC, and he takes a super-secret shortcut to get around traffic. The super-secret shortcut is a curvy, hilly road populated by assholes in black sports cars and moms in SUVs. The black car swerves and weaves, tires squealing. It shoots around Derek, and then around the SUV, which immediately flips over. And over. And over. The black car goes careening through the air. Derek jams on his breaks.
When everything comes to a halt, Derek has skidded to a stop on the side of the road, and the other two vehicles are smoking and upside down. Derek immediately starts scrambling for his phone, but when he can't find it, he jumps out of the car and runs straight over to the SUV. There's a woman, Sarah, hanging upside down, blood oozing down her face. She is yelling for her daughter, Winnie. Winnie is in the backseat, and she's fine, so small graces I guess?
Derek asks her if she has a phone. Sarah says yes, but it doesn't matter because there's never any signal on this road.
Derek hops down off the SUV and sprints across the street to find the other driver, Charlie, and the passenger, Alana, have been thrown from the car. Alana seems okay—in shock and freaked the hell out, but okay. She scrambles for her phone, but it isn't working. Derek tells her that she's in shock and she might want to slow her roll because she probably has injuries she doesn't even know about yet. He wants to know why she was driving like a bat out of hell. She tells him she wasn't, that Charlie was.
Charlie is wandering down the street in a daze, and when Derek chases after him, he turns around to reveal that half his skull is bashed in. He can't remember shit. As Derek is trying to calm him down, he passes out. He's got about a foot on Derek, so when he goes down, he takes Derek with him. They collapse in the middle of the road.
Somehow, Derek manages to get Charlie off the road, where he's checking his pupils, but without a proper first aid kid, there's not much he can do. He runs back to his car, but all he's got is basically a single Band-Aid. Can I just also say that his car is WAY too clean to belong to a man with two kids under five? I don't see a single cheerio anywhere. No sippy cups, no Cheetos to get stuck to your butt. Derek grabs a crow bar, then runs over to the SUV. That mom has corporal kids, not invisible ones, so she's got a legit first aid kid. Derek smashes the windows and grabs it and also helps Winnie climb free. He dispatches her to the other couple with some bandages so that he can get her mom out of the car. Alana is wandering around holding her phone up in the air, desperately seeking a cell signal so she can call for help, but alas, there's none to be found.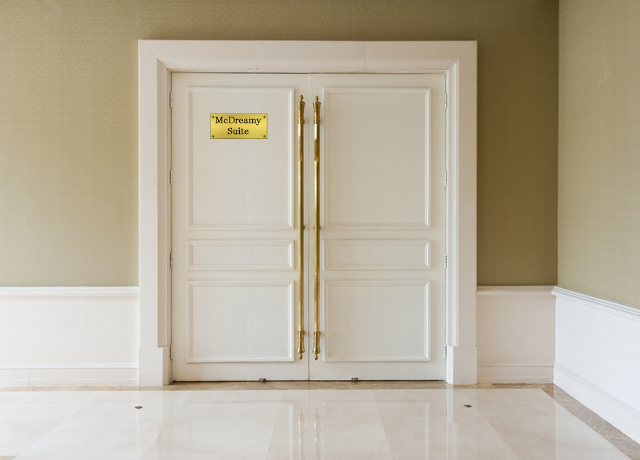 Derek has his crowbar at the ready again, and he smashes out the window of Sarah's SUV so he can pull her out. Let me tell you about this mom. She's hardcore. She's got a dislocated hip and she just full-on lets Derek haul her out of the car and set it right there on the side of the road. Females are strong as hell, basically.
Things are getting a little too calm out here, with the gushing head wounds and the dislocated hips, so it's an appropriate time for Charlie's car to explode. Whoosh, it goes, right up in flames. Alana is freaking out about how she's a good girl, apparently, and good girls don't kiss Charlie Evans and they don't get in car wrecks, and all the while she's bleeding into her mouth. Derek scampers over speedy quick and looks at her stomach to find out that her guts are, you know…rather on the outside of her body. I have never been happier that Heather Anne doesn't recap this show. She would have passed right the hell out. [Heather Anne note: Yes, I would have.]
Derek uses this time to wrap Alana up with some dry cleaning bags while talking about Meredith, like any of these people give a single solitary shit about some girl they've never met. A barren field of fucks is what these people have right now w/r/t Meredith Grey.
Charlie's blazing car has finally caught the attention of some first responders, and a host of paramedics and fire trucks pull up to load up all Derek's patients. He hugs Winne, shakes some hands, then hops back in his car.
So up until this point, everything has been fine. I mean, not fine fine, but Grey's Anatomy fine. What comes next is not.
As Derek is pulling away from the accident scene, his phone buzzes. He stops his car in the middle of the road and starts grappling around for it.
Really? REALLY? No one could get a cell signal for ages and ages, and Sarah, who drives this road every day, says you can never get a signal, and now Derek gets a call? Now that he's sitting in the middle of the road, which I don't think Derek would do in the first place?
A truck careens into the side of Derek's car, as we all knew it would. Two seconds later, Derek is on a backboard, being unloaded in front of a hospital that is not Grey-Sloan Memorial, while a doctor waves his hands and shouts "NOT IT NOT IT!"
Derek can't talk, but he can hear, and a little thing like loss of verbal skills isn't going to stop Dr. Derek Shepherd from mansplaining. As the doctors are working on him he's all "probably multiple fractures, get a CT.wp_postsand "you have this, don't back down,wp_postswhen two of the surgeons get into an argument about his condition. The woman wants to get a CT, and the dude doctor doesn't think they have time. The woman acquiesces, and they wheel him into surgery, but not before Winnie sees him and goes over to beg him to "stay not dead."
"This isn't right,wp_postsDerek tells us. "Check my head."
"His pressure's holding,wp_poststhe lady doctor says. "Maybe we should get the scans."
"YES!wp_postssays Derek.
"NO,wp_postssays the dude doctor.
"I'm stable. Guys, I'm stable. Take me to get the head CT."
Eleven thousand surgeons hustle Derek into the OR as he tells us "I'm going to die because these people aren't properly trained."
This whole scene was so strange. Derek was talking (in his head, but still) to these doctors the same way he was talking to Winnie on the side of the road, like he wasn't about to die. There was no emotion and no passion. It was like his ego was somehow bigger and more important than his own life. I don't know; the whole thing was just so strange. I felt very disconnected from Derek, even though I was inside his head.
Inside the OR, the surgeons are making mistakes across the board as Derek begs them "check my head!wp_postsThey finally check his eyes and see that one of his pupils is blown.
"Page neurosurgery,wp_postssomeone shouts.
"GOOD FUCKING THINKING,wp_postsDerek yells.
But alas, the surgeon on call is at a dinner. He calls back to say he'll be there in 20 minutes, but by then it'll be too late. It's too late anyway, because it takes him 90 minutes to get there.
You know what happens when surgeons are late, Zola? People die.
"It's too late,wp_postsDerek tells us. "You're too late."
Cut to Meredith opening the doors to the cops, then immediately to her walking into Derek's hospital room where he's…fine.
HAHA, PSYCHE! He's not fine. He's brain dead. The cops have come to get Meredith and take her to the hospital. That whole scene was just Shonda fucking with us.
Meredith packs up the kids and heads to the hospital in a daze, where she almost immediately demands Derek's chart and starts telling everyone how badly they fucked up. Everyone wants some kind of absolution but Meredith doesn't have any to give out. I hope she sues that hospital for eleventy zillion dollars and buys an island and she and Christina go and live on it forever.
Meredith discontinues all life-sustaining care for Derek, and gives him permission to go, right after we're treated to a heart-wrenching montage of their relationship, starting from that very first night in the bar while "Chasing Life" plays in the background. You guys know how I feel about Derek, and I was inconsolable. I'm crying right now typing this. All your MerDer shippers have my sympathy right now, because ouch. Bring it in for a group hug, yeah?
Final thoughts:
+ Ellen Pompeo deserves a fucking medal for her work in this episode. She was unbelievable.
+ If this is a vehicle for Owen and Amelia to get together, I will burn down the whole world.
+ Meredith is obviously pregnant, right? That's a thing now, isn't it?
Next week: buckets of ice cream, and crates of tissues!