Our dear friend Grace Chu over at Grace the Spot is throwing a party on September 30th to celebrate their recent redesign! If you live in New York City you should probably definitely go. You can tape Glee, Modern Family and Law & Order SVU on your VCR or other home recording device, or just read our recaps the next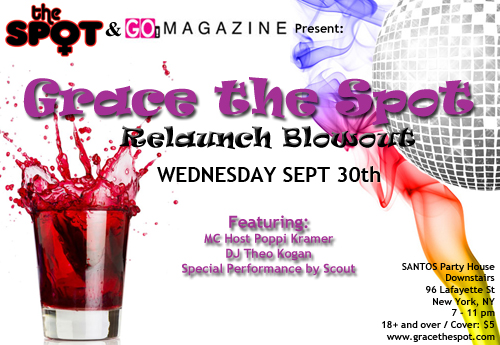 On a scale of 1 to 10, how awesome is your relaunch party going to be?
Grace Chu: Hopefully the opposite of this: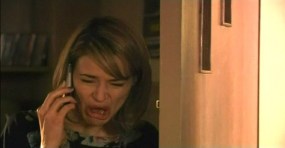 Grace O'Neill: I'd say around 9.95. I always like to leave room to improve.
If Autostraddle and Grace the Spot met in a bar, who would get drunk first and what would happen next?
Grace Chu: I'm pretty sure Grace The Spot can hold our liquor better, simply because we talk about beer so much. We'd wait until Autostraddle passes out and then we'd pull out some scissors and make their alternative lifestyle haircuts symmetrical. Then when Autostraddle wakes up and discovers that their haircuts are no longer alternative nor indicative of any lifestyle and tries to pin the dastardly deed on Grace The Spot, we'd just point at each other and say "Grace did it!" but since we're all named Grace, Autostraddle won't figure out which one is the culprit. [Ed. note: Autostraddle can drink A LOT. I mean, a lot. I don't even remember anything that happened at our party! – Riese]
Grace O'Neill: Thanks to my Irish heritage and my love of flip cup, I would have to say Autostraddle would reach the realms of blackout-ville first… But the night would def end with one of us on the cover of the New York Post
Why is everyone named Grace?
Grace Chu: "Hortense" and "Guinevere" weren't catchy enough [Ed. note: I love Hortense!]
Grace O'Neill: Cause Grace Chu is a huge fan of George Foreman.  The man named all of his children George so she named all of her writers after herself.
What are you wearing?
Grace Chu: I would like to say something interesting like my personal take on Lady Gaga's bleeding sea anemone outfit at the VMAs, but sadly, I'm just wearing a t-shirt and Hello Kitty pajama pants.
Grace O'Neill: Right now?  A vintage Pacman T-shirt.  I haven't decided on a party outfit yet but am sure at least one part of it will be from American Eagle.
What's the most exciting part about relaunching/redesigning?
Grace Chu: We have an excuse to invite all the lesbians in the tri state area to become BFFs with Dionysus.
Grace O'Neill: All the amazing feedback we've been getting from our loyal readers.  Without them, none of this would be possible.
Grace the Spot
Santos Party House
96 Lafayette Street
September 30th
7-11pm