Happy Easter! Happy Pesach! Or, just happy Sunday Funday. Did you know tomorrow a lot of candy will be on sale?
Whether you spend today with your family, your girlfriend, your laptop, or your dog, it won't change your new life plan to get married in Buenos Aires or the fact that you'll need tissues to get you through the Brigham Young University's "It Gets Better" video. But the best part? There are bunnies to come.
Let's Get Married in Buenos Aires
The City Legislature in Buenos Aires is currently considering legislation allowing foreign couples without local addresses to marry there. Give me one second.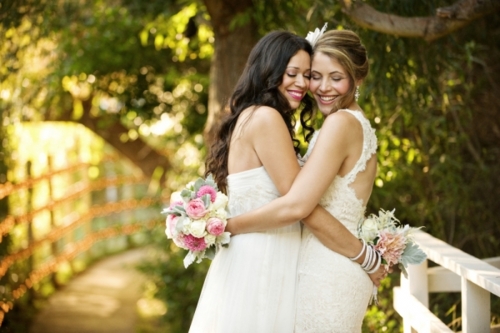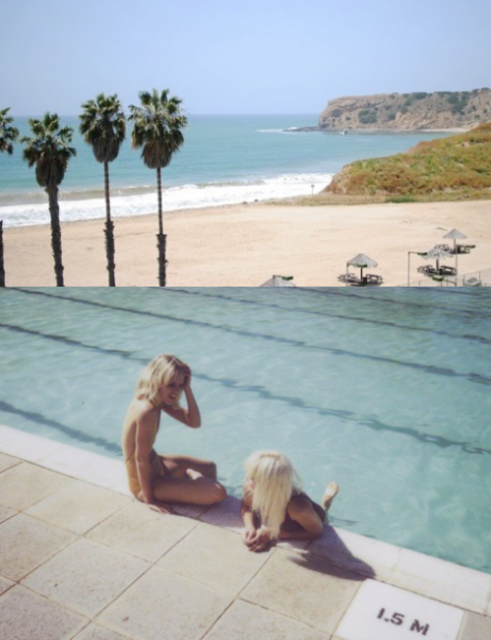 Same-sex marriage has been a thing in Argentina since the Argentina Same-Sex Marriage Act of 2010, but the legislation put forward now would open that law up to LGBT visitors:
According to the proposed draft, non-resident couples will only be asked to present the authorities with a photocopy of their passport, containing an entry stamp, temporary address and the duration of their visit to Argentina.
Lawmaker María Rachid's initiative argues that Article 20 in the Argentine Constitution establishes that "while on Argentine territory, all foreigners are protected by the citizens' civil rights … they can make up their will and get married in accordance to the law."
Simón Cazal, 31, and Sergio Lopez, 18, from Paraguay, became the first foreign gay couple to marry in Argentina last month. They married in the city of Rosario, the only place when no residency is currently required for marriage between a same-sex couple.
When do we book our flights? What will I wear? Should we have A-Camp 2.0 here? Stay tuned to find out.
Bully is Now PG-13
In the name of All That Is Good For The Children, Bully is now rated PG-13, opening the film screenings up to, well, bullies and the people they bully and probably a majority of people in the movie Bully.
Brigham Young University: "It Gets Better"
Gay and straight students at Brigham Young University, AKA "a school owned and operated by Mormons," came together to speak to their queer peers and tell them to stick around:
This isn't it, though. There's an entire channel of videos for you to dig into and maybe cry to! I am crying right now, actually.
So You Wanna Be A Girl Hacker
Hacker School sounds fake but it's actually "a three-month, full-time school in New York for becoming a better programmer."
Etsy is offering ten scholarships of $5,000 to women hoping to go to Hacker School this year:
Today, in conjunction with Hacker School, Etsy is announcing a new scholarship and sponsorship program for women in technology: we'll be hosting the summer 2012 session of Hacker School in the Etsy headquarters, and we're providing ten Etsy Hacker Grants of $5,000 each — a total of $50,000 — to women who want to join but need financial support to do so. Our goal is to bring 20 women to New York to participate, and we hope this will be the first of many steps to encourage more women into engineering at Etsy and across the industry.
Marc Hedlund, VP of Engineering at Etsy, wrote up the page summarizing Etsy's personal desire to see more women in the ranks of their engineers and the Hacker School's lack of female participants (the current batch has only one).
This is just so something that brings back memories of Angelina Jolie's existence in general and in Hackers especially and I need to like, drink a cup of water or something hold on.
Maybe Gay People in Arizona Have A Shot
When Aeimee Diaz and Kenyata White were asked to leave a hotel for sharing a kiss, the two women were justifiably angry and upset. Diaz has since been pursuing the issue, specifically because it exemplifies Arizona's need for (among other changes and progress in general) LGBT inclusion in anti-discrimination laws and requirements.
But maybe this time, a solution is actually on the way:
Mayor Greg Stanton is hoping to change that. He has a group of lawyers exploring the city's anti-discrimination ordinance to determine what, if any, changes need to occur to insure that gay, lesbian, bi-sexual and transgender people are covered.
"I think that's a big stepwp_postsDiaz said. She is hoping any change will help bring about "equality."
"Its not just about the law," she added. "It's also about the hearts of people."
Since the incident, the Sheraton Hotel has started offering sensitivity training for its employees.
Snoop Dogg's Book Full of Wisdom, Hemp Products
Snoop Dogg's latest entreprenurial venture are his Kingsize Slim Rolling Papers, and he's promoting them the only way a man with tons of time to think about weed would. A completely smokeable book.
"Rolling Words" is a book printed entirely on rolling papers, with lyrics from Snoop's older songs (like maybe "Smoke Weed Everyday"). He also includes a strike paper for quick-n-easy lighting up. It remains uncertain whether it will ever actually be something we normies can buy on Amazon via the affiliate link on the right-hand side of your page. But if you go to Coachella, it'll be distributed to you later this month.
Lindsay Lohan Goes Out, Looks Cute
Happy Easter Look A Bunny In The Snow OK Cool Thanks