SUPERBOWL SOOTHSAYING: EA Sports predicts the winner of the Superbowl successfully for the 5th time in six years by simulating the Saints vs. Colts match-up in the hyper-accurate video game microworld of Madden football. Watch for EA's pick next year if you're hurting from this year's poorly placed bets.
AMAZON GIVES IT AWAY: For a limited time, Amazon is offering a sweet 3 for 2 deal on some classics for your gaming collection. Bioshock! Assassin's Creed! Fable II! Halo 3! Strike while the iron is hot! You can also pick up Assassins Creed II at 33% off!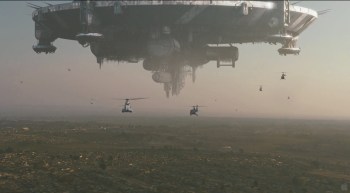 SCI-FI OSCAR SEASON: In a predicted but still surprising turn of events, the Academy confirms Avatar, everyone's favorite 3D darling, as a 2010 Oscar Best Picture nominee. District 9 scored a Best Picture nomination too, making this the sci-fiest Oscars that I can recall!
FACEBOOK FACELIFT: Facebook issues yet more design tweaks that aim to make our incessant "poking" and "liking" that much easier. The Facebook redesign looks like it cleaned up the homepage a bit, which is good news to me. My social life's been suffering ever since I can't find the 'events' button.
DINO FUZZ: The suspected link between birds and dinosaurs may finally get a scientific stamp of approval, thanks to new feathery findings. And we're learning more about dino-coloration too! Maybe we've been wrong all along when we color our T-Rexes green and our Velociraptors red! I have a lot of coloring books to correct, if that's the case. I've been living a lie!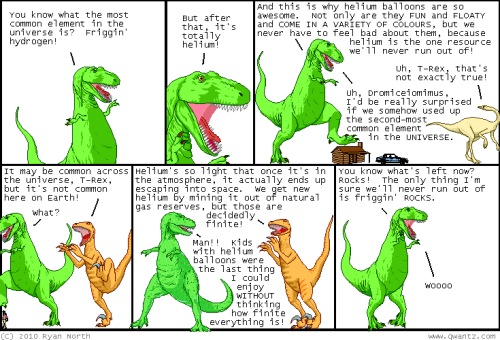 SOCIAL MEDIA IN SPACE: An astronaut tweets a beautiful picture of the Moon and the Earth from outer space!
LOST ALREADY: The first episode of Lost's final season premiered in a one million hour long event last Tuesday. SPOILERS SPOILERS SPOILERS DON'T KILL ME, SPOILERS. Things are zany already. Locke is not only in cahoots with ye olde smoke monster, he is ye olde smoke monster. Sayid had a weird crucifixion moment. There are seemingly two simultaneous presents, but hey, that happens a lot. Surprise! END OF SPOILERS MOVE ON, NOTHING TO SEE HERE.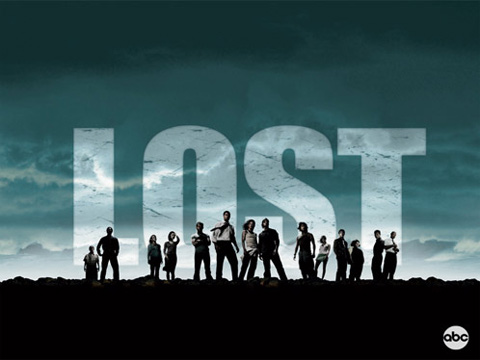 IPAD V 2.0: Is another version of the iPad already on the way?
STRIPPED: Oh my god, this is my pet peeve. If you spend any time prying open computer casing or breaking and entering and hate stripped screws as much as I do, this tip is for you.
GAY GAMING: Mass Effect 2 finds itself knee deep in all manner of gay controversy, though it might not be what you expect. While Bioware's original title contained the potential for homosexy times between two women, the sequel cuts out the controversy altogether, resulting in more controversy of course! Happily, Dragon Age: Origins, a 2009 Bioware title, does feature some man on elf action.
Responding to the queer controversy, Bioware slams its iron fist, freezing forum threads that throw the G-bomb. Certainly a chunk of this is just everyday gamer hatespeech, but this stifles mature LGBT-centric conversation as a side-effect. Is the company's stance protecting the LGBT community or protecting its own ass from backlash? Either way, the inclusion of non-exploitative queer characters in gaming will continue to blow my mind every single time.
GHOST IN THE SHELL: The live-action adaptation of manga fan-fave Ghost in the Shell will draw its story from the original 1989 manga, the screenwriter confirms. Steven Spielberg and Dreamworks are still on board for the film. So are lots of rabid fans.
PROJECT NEEDLEMOUSE: Sonic the Hedgehog, Sega's classic long-dormant ring-junkie, will return this summer in Sega's brand new 2D side-scroller for Xbox 360, PS3 and the Wii. I still have a lot of longstanding pent-up anger toward Dr. Robotnik, so it'll be nice to get that out and begin to heal. Also I just remembered how adorable Tails is. Remember Tails? Also how great is "Project Needlemouse" as a code name for a Sonic-themed undertaking? Amazing.
PERIODIC TABLE: You'll never need that old fashioned Periodic Table again, with this new and improved table of  "Smellements!"

TOUCHY: Yes, now you can make almost any surface a touchscreen, just like you can make your walls a chalkboard with that certain kind of paint but no one ever does it. Touchscreen pizza? Check. Touchscreen puppy? Awesome.
DAREDEVIL MAKEOVER: Fox announces its plans to re-imagine Daredevil for the big screen, and thankfully Ben Affleck announces his plans to not be involved.