Who hasn't dreamed of getting a letter from Hogwarts? Even Snape's potions class seemed compelling in a certain light. "I can teach you how to bottle fame, brew glory, even stopper death…" This article doesn't aspire to such lofty goals, but it it does offer up a few potions to brew. With the help of friends, family, and favorite recipes, I've graduated from being a witch kid stirring together leaf-and-mud potions in the woods (not very drinkable!) to tending a small kitchen apothecary whenever the need — or whimsy – strikes.
I'm a big fan of maintaining wellness the easy way — by making delicious foods and drinks that benefit the body — and have found that a quick trip to the kitchen when I'm physically off-balance often saves me a trip to the pharmacy. Here are five healing drinks for you to enjoy making and using. These brews won't replace modern medicine; I'm not a doctor and you should talk to one of those if you're ill and need medical treatment! But these recipes are superb supplements, especially when it comes to minor ailments and day-to-day health maintenance. Unlike most medicines, these drinks taste great, and they can all be made easily with common ingredients and kitchen equipment. Let's get started!
---
Ginger Tea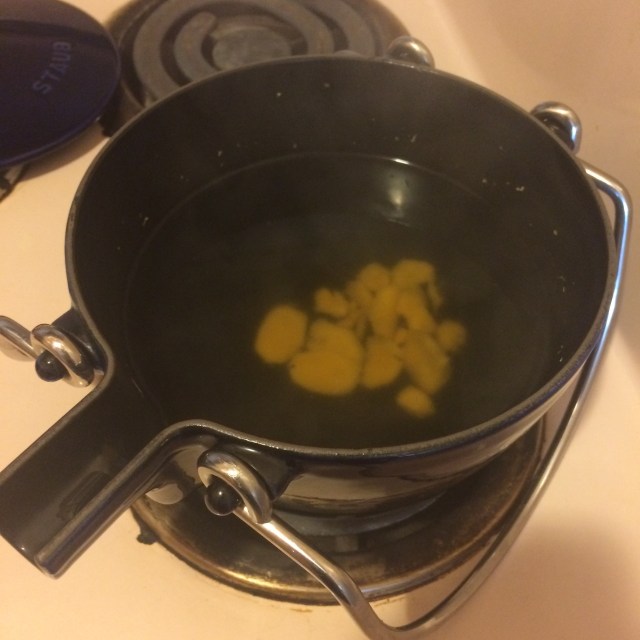 One day in college, I walked over to a friend's house, sniffling. She took out her teapot and proceeded to steep me the perfect cold remedy: ginger tea. This pungent drink helps with sore throats as well. Have fun mashing up the ginger slices!
Ingredients:
12 thin slices fresh ginger, pounded with mortar or rolling pin
1 Tbsp honey
Put ginger and 3 c water in small saucepan, and bring to a boil. Reduce heat to medium-low, and simmer 20-25 minutes.
Strain out ginger slices and discard. Stir in honey, and serve hot. Tea can be reheated if necessary.
Makes 2 mugs.
---
Lassi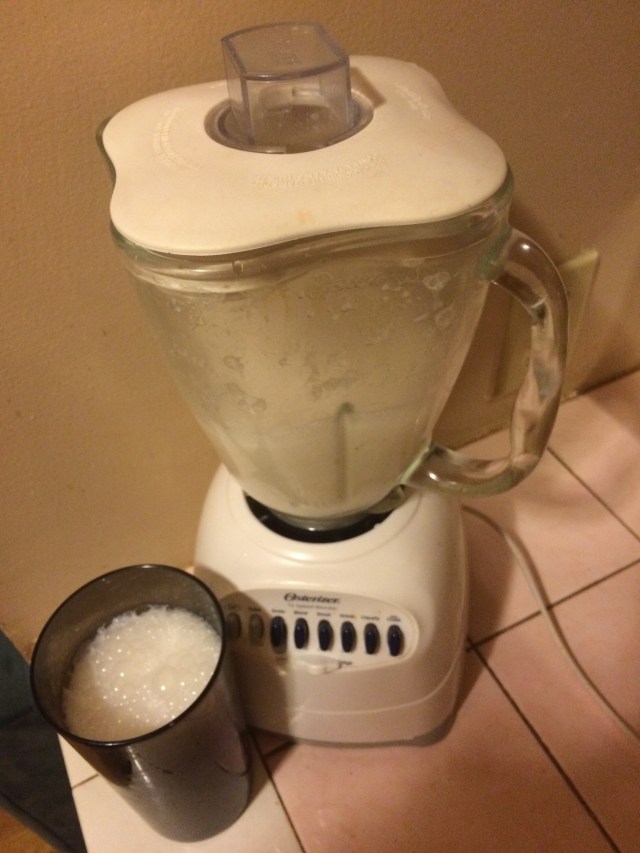 This classic Indian drink helps with digestion and stomach problems. I had my first lassis while working for a summer in Bhutan, and discovered this simple recipe for making my own, lower-sugar version when learning about Ayurveda. It's a drink that's balancing for all three Ayurvedic doshas (constitutions), so basically it's good for everyone.
Ingredients:
1 c plain yogurt
3 c water
2 tbsp sweetener (I usually use honey)
½ tsp ground cardamom
½ tsp fresh ginger, grated (optional)
In a pitcher, combine all ingredients and whisk until smooth, or blend them in a blender. Ginger works well if your body tends to "run cold"; omit it if you "run hot."
Makes 4 servings.
---
Mulled Cranberry Juice
From Cheri of Kitchen Simplicity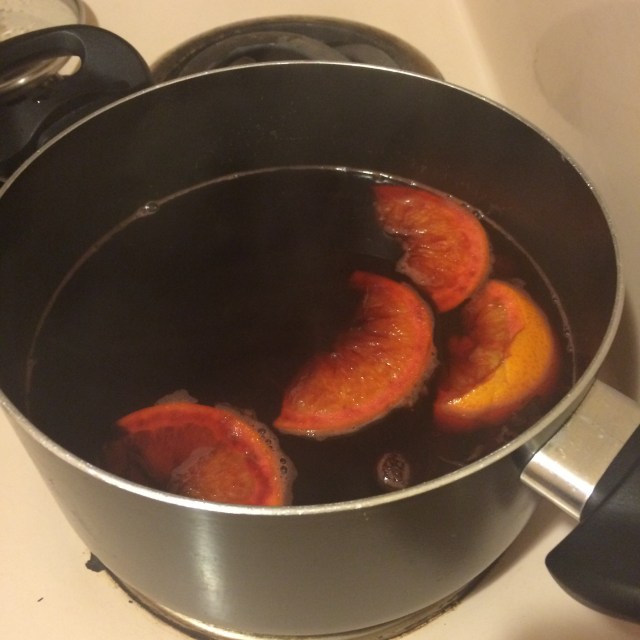 What could be nicer than a steaming spiced beverage on a cold afternoon? How about one with healing properties? This spicy cranberry drink helps guard against UTIs, tooth decay, respiratory infections, and cancer. It also cleanses the kidneys and enhances cardiovascular health. Naturally sweetened cranberry juice gives the best flavor, and the orange infuses a little extra kick.
For an adult version, add a splash of rum or brandy just before serving.
Ingredients:
1 litre cranberry juice
2 tablespoon maple syrup
2 cinnamon sticks
6 whole cloves
1 mandarin orange, cut into quarters
Place all ingredients in a saucepan, squeezing oranges to release their juices before placing in pot. Bring to a simmer. Simmer gently, covered, for 20 minutes to infuse spices. Strain before serving.
Serves 4.
---
Warm Spiced Milk
There's an age-old practice of drinking warm milk to help you get to sleep. While studies have shown that the amino acid tryptophan is not behind the effect, as is widely believed, the "milk cure" still works. Warming the milk makes it easier to digest, and the nutmeg in this recipe helps calm nerves, relieve insomnia, and allay summertime diarrhea. Drink a mug of this slowly before bedtime. Feel free to use soy or almond milk, and add any favorite digestive spices that you have on hand. (Hint: any spice used in the kitchen is a digestive spice. Just make sure it complements the sweet taste of the milk.)
Ingredients:
1 cup raw milk
½ teaspoon ground nutmeg
¼ teaspoon cinnamon
¼ teaspoon cardamom
Pure maple syrup, to taste
Bring the milk to a boil, reduce heat and stir in the spices. Simmer for five minutes. Remove from heat and pour yourself a cup. Alternately, stir everything together and microwave for a minute in your favorite mug.
---
Mint Water
This one is so easy, it's almost cheating. It was also one of my first introductions to making drinks special: my mom and I would pick mint from our rural Canadian yard and add sprigs to our water. Mint soothes the stomach and helps with respiration. In direct opposition to the spiced milk above, it acts as a natural stimulant, giving you an energetic perk. A pitcher full of this simple drink is an ideal way to stay hydrated and cooled in warm weather. It also makes a good base for creative flavor combinations. Try adding different herbs, cucumber, or citrus slices for a whole range of flavors and health benefits.
Ingredients:
1 pitcher of clean water
1 bundle of mint sprigs
Wash mint sprigs and add to the pitcher of water. Cool in fridge for an hour or so before serving. Enjoy!