Feature image via favim.com
We are spoilt for choice over the next few weeks as some of the best women in music are releasing new albums. There are sophomore releases from Lisa Hannigan and Florence + the Machine, and overdue returns to form from Feist and Björk. All of these women are unique, unquestionably talented and wonderfully weird in their own ways.  It's going to be like Christmas for the ears, albeit a very eclectic one!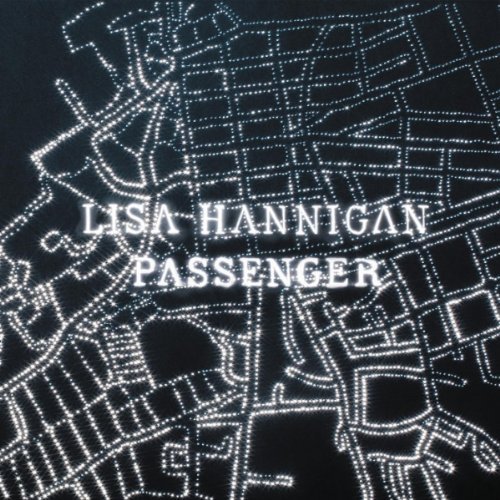 Lisa Hannigan is best known outside of Ireland and the U.K. as the female voice on Damien Rice's two albums, bringing piercing emotional depth to songs like "The Blower's Daughter", "9 Crimes" and "Volcano". Now solo, after a Mercury Music Prize nomination for her platinum selling debut album Sea Sew (2009), Lisa has released Passenger. The same delicate voice, emotion-pulling strings, and soft percussion are still there.  However, this time Lisa's work has more confidence, a less poppy feel, and at times, a new southern-folk influence on the likes of "Knots" and title track "Passenger".
Release Dates: Out now in U.S. and Canada, Oct 7th Ireland, October 10th U.K., November 7th Australia and New Zealand, 2012 Rest of Europe.
Sweeping declaration: I guarantee she will have at least one song on this season of Grey's Anatomy and/or Private Practice.
Reason's you'll love her: For Sea Sew, Lisa's own needlework decorates the album art. For the album art of Passenger, light shines through holes she created in maps. Plays the ukelele and a long list of other instruments. Has a fondness for wooly hats and making videos in pubs. Is super cute. Has an Irish accent. Speaks and has sung in Irish, French and Portuguese.
You'll like her if you like: Damien Rice, Gemma Hayes, Laura Marling, Ingrid Michaelson, Rachel Yamagata.
Touring: YES and you need to see her live. Think fairy lights, glockenspiels, mandolins and violins! Dates in the U.S. and Canada until the end of October, then Australia and onto the U.K. and Ireland. Full details on her website.
Florence + the Machine return with a new album Ceremonials, the follow up to the worldwide success that was Lungs (2009). The first single release "What the Water Gave Me" references a Frida Kahlo painting, Virginia Woolf and Greek mythology and with that adorable goofy dancing in the video, WHAT MORE DO YOU NEED TO KNOW!
Second single "Shake It Out" is stunning, check it out.
Release dates: U.S. November 1st, U.K. and Ireland 31st October, currently no dates for the rest of the world.
Reason's you'll love her: Her dancing to "Single Ladies".  English accent. Her stunning cover of Beyoncé's "Halo". Redhead. As tall as the day is long. (Trust me, I practically walked into her after a poetry reading she did at a music festival. I didn't realize who she was.)
You'll like her if you like: …She's a fairly unique snowflake. If you like eclectic indie pop, strings (especially harps), drumming beats, a thumping chorus and quirky lyrics full of fairytale-like imagery.
Touring: No dates scheduled yet, but keep an eye on her website closer to the album release date. She is something extraordinary live and you won't want to miss her.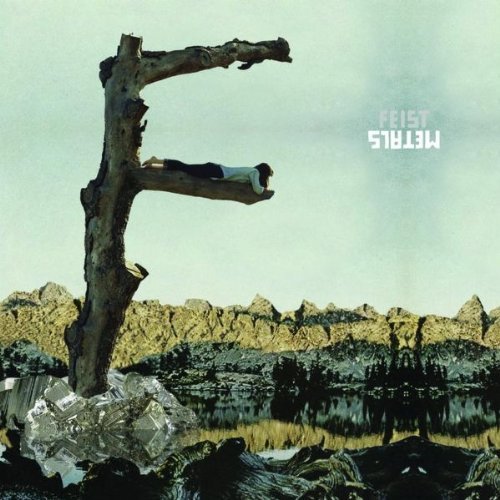 Feist has finally graced us with new album release Metals, four years after The Reminder. I think we can all agree that after "1234" was used for iPod advertising there was a worry that Feist had somehow 'sold out.' From what the critics are saying and the few songs teasingly released on the radio, it looks like this is far from the case. In fact, all signs point to an artist at her very peak.
If you can't wait until you can make it to your local record store, follow Laneia's instructions on how to stream the album.
Release dates: Out now in the U.S., Canada, U.K. and Ireland. No release dates as yet for the rest of the world.
Reason's you'll love her: That voice. She's Canadian. Her fireworks ninja display in the "Feel It All" video. Her tap dancing and rapping with Gonzales. I could go on and on. Look, if you don't already love her you will once you listen to her, nuff said!
You'll like her if you like: Broken Social Scene, Emily Haines, Jenny Lewis.
Touring: Short European tour until the end of October then the U.S. and Canada, full details on her website.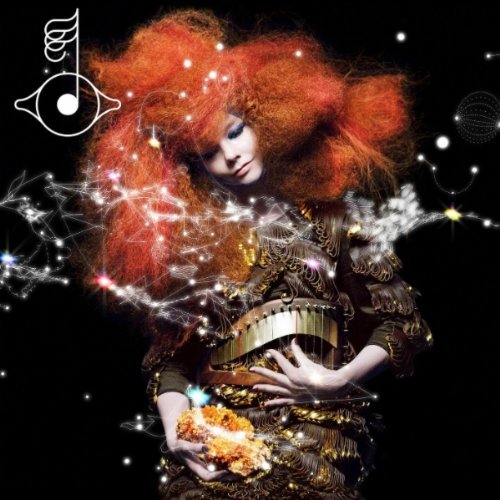 Where do I begin to describe the album/apps/newly invented instruments/educational workshops/live shows that encompass Björk's Biophilia? I was lucky enough to attend one of the live shows at the Manchester International Festival in July and still struggle to explain her work, so I'll leave it to Björk: "The reason why Biophilia is on such a grand scale is that I can't even attempt to explain sound and the world of rhythm and scales without taking in the solar system and atoms. For me that's sort of the same world."
With Biophilia, Björk is trying to blend together music, technology and nature. Always innovative, Björk's new album is to be the first app album released in collaboration with Apple — in fact, the album was partially produced on an iPad. The innovation doesn't stop there. Björk commissioned the construction of several unique musical instruments for the live shows, including tesla coils as beats, YES TESLA COILS WITH LIVE FREAKIN' LIGHTNING, gravitational pendulum harps, a pipe organ converted to a midi and a large scale sharpsichord.
Björk will always hold a special place in my personal soundtrack. For me she is by far THE seminal artistic influence, having led me to so many amazing others like Massive Attack, Portishead, Peaches, Michel Gondry, David Arnold, Alexander McQueen…. However, I had been disappointed in the lack of connection to her last two albums Medulla (2004) and more so Volta (2007), but skeptical as I was about a third disappointment, I attended one of the Biophilia shows at MIF and was instantly transported back to the Björk of her earlier work. The music was so full of layers of exquisite detail and yet tender delicacy when stripped down to the bare essentials. It was truly her, back to her very best, and I have no doubt that this will translate across the album's final product.
Release Dates: Oct 10th.
Reason's you'll love her: She's mad in a creative way. Rolls her Rs. Innovator to the nth degree. Has a voice ten times better live. Has David freakin' Attenborough introduce the tracks at the live performances of Biophilia and on the app, smiles all around.
You'll like her if you like: Fever Ray, the Knife, Massive Attack, Portishead.
Touring: Reykjavik until Nov 7th. No further details as yet, but the plan is to do artist-in-residence-type stops in cities to include educational workshops alongside small intimate live events as per the model at MIF. If you can see her live, trust me, you won't see anything else like this in your life.
+
And lastly, no indie female new music post would be complete without mentioning that Metric is busy in the studio working on a new album slated for a Spring 2012 release!
What new music are you listening to or most looking forward to? Who are your seminal artists? Are you loving St. Vincent's new album too? Are you listening to the new music and trying not to sing along at work, just like me?