When was the last time you were proud of yourself?
The last time you truly paused, took yourself in and sang your own praises at the top of your lungs.
This weekend, I saw my parents for the first time in nearly a year. When I last saw them they were moving me into an empty apartment with not a vibe in sight. It's now filled with plants, love, and energy for days. When they walked in the door I felt excitement and nerves, I wanted them to be proud of this place I had made completely my own. My daddy told me how impressed he was with me for always doing my own thing and my mother (after we got into it one good time, of course) was happy that I was still living my life on my terms.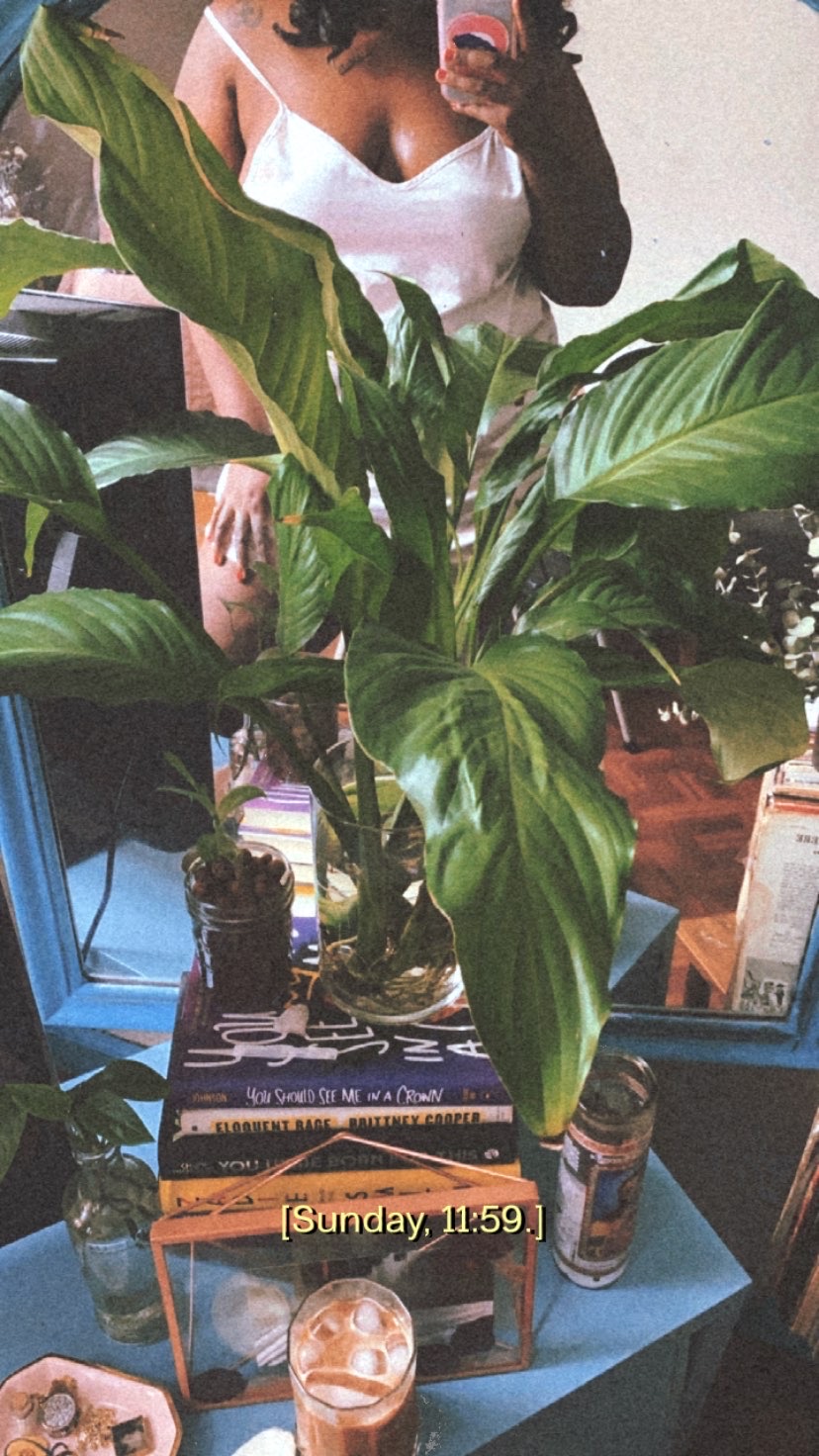 I love those moments. Although their praises warm my heart, I realized I need to congratulate myself for my accomplishments even more than I already do. Some days I let my failures get the best of me, I allow my shortcomings to overshadow my achievements. I get stuck. I pull myself up and out, but it still takes work.
Trauma stalks QPOC like Dan Humphrey in that one Netflix show that I didn't really like, and this generation is doing the laborious work of truly healing from it. I don't think we are celebrating ourselves enough for taking on such a difficult task. I've read many an article saying that millennials demand applause for every little thing; maybe they are talking about white people because the Black and brown queer folks I know are too busy suffering from imposter syndrome and burnout to expect praise.
It's hard for many of us to feel deserving and even harder for us to take a pause — but I dare you to try both. Celebrate things big and small and when you can't do it on your own, ask for help. Call on your friends, call on your partner(s), call on your community to celebrate you, and then when the time comes return the favor.
So while you're waiting for your tea to steep, or in my case, waiting for the lavender simple syrup you made to cool off… go hype yourself up.
You Deserve.
Happy Sunday bbs,
Shelli Nicole
---
Jenna Wortham chats about curating beautiful scented profiles in the home and shares some current favorites
Katori Hall's P-Valley has been one of my favorite new shows of the season — Jourdain Seales beautifully explains it's portrayal on blackness, motherhood, sex work and more over on BITCH
Autostraddles' own Carmen Phillips gets us excited for Viola Davis' upcoming portrayal of queer icon, Ma Rainey, in Netflix's Ma Rainey's Black Bottom
An in depth read and conversation with Angela Davis over on The New York Times. We learn more about her activism roots and her hopes for the next generation. (This also got a shot out in Tuesday's "Also.Also.Also"! But it's worth your time to read again if you missed it.)
In the latest episode of Back Issue podcast, Tracy Clayton and Josh Gwynn (and special guest Hannah Giorgis) make me want to flat iron my hair and put 70 bracelets on my arms when they chat with black alt kid legend, Fefe Dobson
I fell in love with rapper, Flo Milli this summer while scrolling through TikTok — Niki Mcgloster writes up why the Gen-Z rapper isn't going anywhere anytime soon
One of my favorite Bollywood movies, Dilwale Dulhania Le Jayenge, turned 25 this year. This thread over on Twitter by Maham Hasan is a sweet love letter to the film
The kids are so fucking alright, Producer & Actress Marsai Martin graces the first cover of Girls United from Essence Magazine
---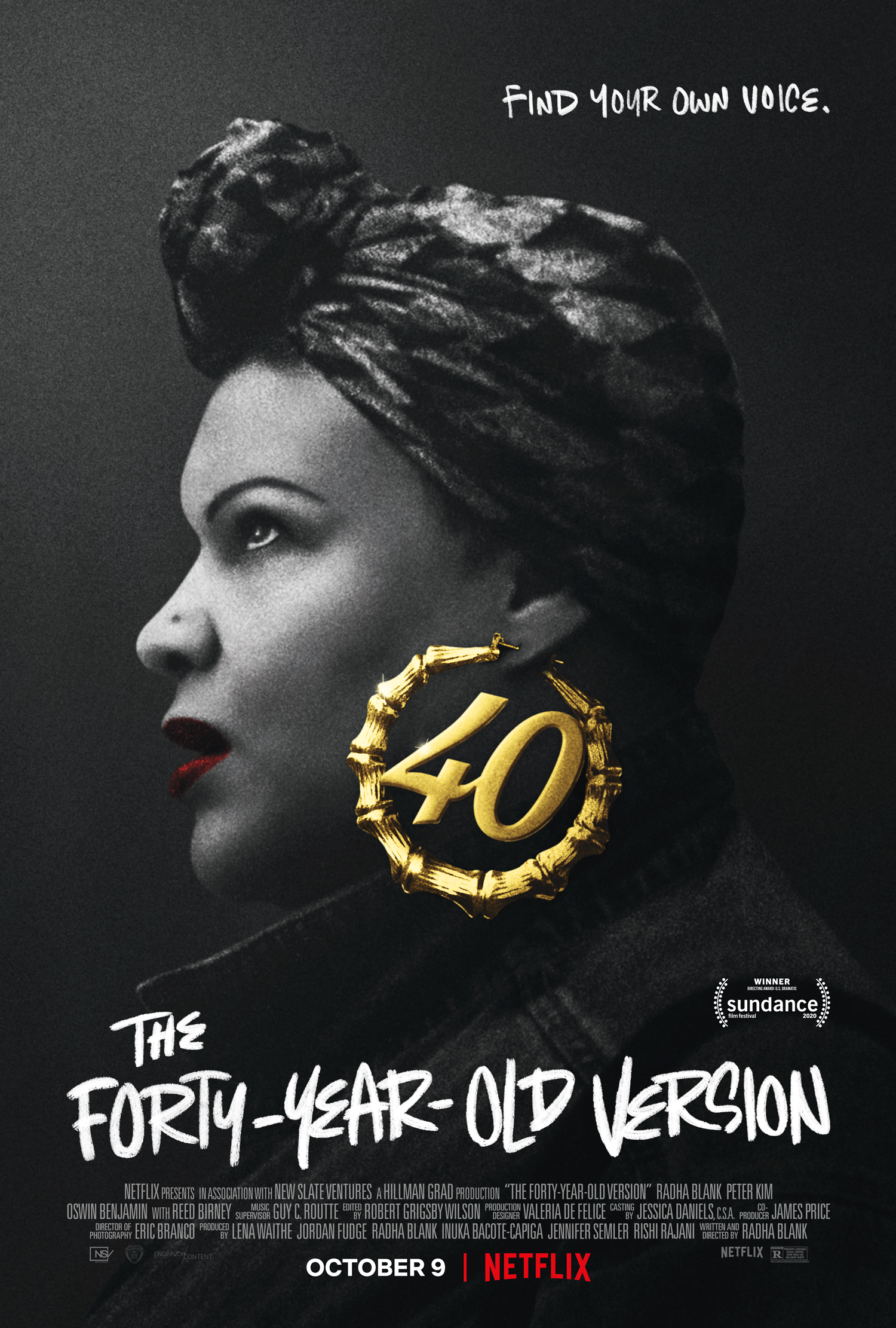 The Forty-Year-Old Version
This movie was so incredible. Shot on 35 mm black and white film, it's a movie about discovering what it means to you to make it. Radha Blank wrote and directed the film that is a bit based on her own experiences as a Black playwright in New York City.
I loved it because sometimes I have moments where I look at my life and question if I am behind. The Forty-Year-Old Version serves as a reminder that we make our own rules, and we determine if where we are is where we are supposed to be.
There is also a bit of a queer element in one of the supporting storylines that made my heart so happy!
---
This week on the bulletin board we have a donation request for a makeup room supporting QTGNCPOC Sex Workers and others, a virtual teach-in discussing the #EndSars protests in Nigeria, a Mutual Aid request to donate public transit cards to NYC Trans & Queer folks, and much more. Links and social media handles are on images to visit and learn more.
Click images to enlarge.
---
I saw my mama this weekend so this playlist is inspired by her. When I was younger, if I caught an attitude in the car she would embarrass me and sing loudly to the old school station while at the red light. She would put on whole performances, waving her hands and grabbing my face; singing to me until my attitude was gone and I was smiling and singing with her. These songs remind me of those moments — also, there's no way you can get through this playlist without turning a nearby object into a microphone.