In the wake of Saturday's shooting in Tuscon, several important / 'important' people have made public their feelings on the tragedy and its impending political fallout. There are two major topics here: a) whether the Republican rhetoric led to Jared Loughner's actions and b) gun control.


As you probably already know — on the topic of rhetoric, Pima County Sheriff Clarence Dupnik kicked things off with his statement just hours after the shooting, which was apparently pretty ballsy because everyone seemed kind of shocked that he'd said this:
"When you look at unbalanced people, how they respond to the vitriol that comes out of certain mouths about tearing down the government. The anger, the hatred, the bigotry that goes on in this country is getting to be outrageous. And unfortunately, Arizona, I think, has become the capital. We have become the mecca for prejudice and bigotry."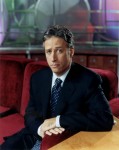 John Stewart's response, via monologue on The Daily Show:
"So here we are again, stunned by a tragedy. We've been visited by this demon before. Our hearts go out to those injured or killed and their loved ones. How do you make sense of these types of senseless situations is really the question that seems to be on everybody's mind. I don't know that there's a way to make sense of this sort of thing. As I watched the political pundit world, many are reflecting and grieving and trying to figure things out. But it's definitely true that others are working feverishly to find the tidbit or two that will exonerate their side from blame or implicate the other. Watching that is as predictable, I think, as it is dispiriting. Did the toxic political environment cause this? A graphic image here, an ill-timed comment, violent rhetoric, those types of things. I have no fucking idea.
…I refuse to give in to that feeling of despair. There's light in this situation. I urge everyone: Read up about those who were hurt and or killed in this shooting. You will be comforted by just how much anonymous goodness there really is in the world. You read about these people and you realize that people that you don't even know, that you have never met, are leading lives of real dignity and goodness. And you hear about crazy, but it's rarer than you think. I think you'll find yourself even more impressed with Congresswoman Giffords and amazed about how much living the deceased packed into lives cut way too short. And if there is real solace in this, I think it's that for all the hyperbole and the vitriol that's become a part of our political process, when the reality of that rhetoric, when actions match the disturbing nature of words we haven't lost our capacity to be horrified. Please let us hope we never do. Let us hope we never become numb to what real horror, what the real blood of patriots looks like when it's spilled."


Steven Colbert:

From a New York Review of Books column by author Larry McMurtry, who lives down the street from the shooting and recently met Congresswoman Giffords during a flight:
Meanwhile, the dead are dead, the wounded are wounded, and except for twenty families, some of them now broken, the violent stream of American life goes on absolutely unchanged. Arizona and indeed America continue to be packed with guns. I own several myself (none of them semi-automatic) and I have no intention of disposing of them, although I don't feel I should conceal them and walk down urban streets.
And I don't believe that language drawn from the hunt is likely to vanish from our political speech. Words such as "target" or "bulls eye" are deeply ingrained. We will be polite for a while but once the slugfest resumes—and politics is a slugfest—the old invective will slip back in.

Sarah Palin: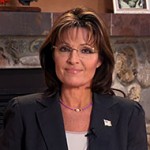 New York Magazine dissects Sarah Palin's facebook Tucson Statement as "Seeped in Stubborness. In addition to proving, once again, why adults shouldn't be allowed to use facebook, Sarah whips out gems like this one:
There are those who claim political rhetoric is to blame for the despicable act of this deranged, apparently apolitical criminal. And they claim political debate has somehow gotten more heated just recently. But when was it less heated? Back in those "calm days" when political figures literally settled their differences with dueling pistols?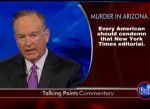 Bad Bill O'Reilly had thoughts on MSNBC and The New York Times' editorial opinion of Jared Loughner's motivation as it pertains to this country's current political climate:
"Decent people simply do not ascribe motivation to a psychopath like Loughner unless that motivation is proven beyond a reasonable doubt," O'Reilly said. "I can't tell you how angry this makes me. Far-left loons have attacked me in vile way for years. I have to have security around the clock. Has the "New York Times" ever said a word about that?"

Rachel Maddow:
"Whether political rhetoric motivated this kid or not, whether this kid was sane enough to process political rhetoric as sane people understand it or not, whether we will understand sooner or later or never the motivation behind this kid…here's the question: do we have any tools to stop the next gun massacre?"


The New York Times, via editorial:
The ludicrously thin membrane that now passes for gun control in this country almost certainly made the Tucson tragedy worse. Members of Congress are legitimately concerned about their own safety now, but they should be no less worried about the effect of their inaction on the safety of all Americans.


Rush Limbaugh: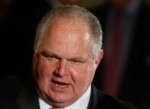 "What Mr. Loughner knows is that he has the full support of a major political party in this country. He's sitting there in jail. He knows what's going on, he knows that…the Democrat party is attempting to find anybody but him to blame. He knows if he plays his cards right, he's just a victim. He's the latest in a never-ending parade of victims brought about by the unfairness of America…this guy clearly understands he's getting all the attention and he understands he's got a political party doing everything it can, plus a local sheriff doing everything that they can to make sure he's not convicted of murder – but something lesser."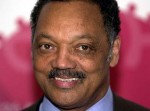 Jesse Jackson:
"Extreme statements are, as many have stated, as protected under the First Amendment as any speech. And vitriolic rhetoric in American politics can be traced back to the earliest days of the republic. But that doesn't mean there are no consequences.
With rights come responsibilities. In Alabama, King stated what everyone knew to be true: that the extreme rhetoric and actions of Wallace were like setting the woods on fire.
Let us defend every person's right to speech, to fierce and independent expression. But let us not fail to challenge those who exercise those rights irresponsibly, particularly those with megaphones like public leaders or media stars. In the hotbed of politics, we expect them to set an example, not to light a match."


John Boehner Cries:

---