Laneia's Team Pick:
Hello would you like to do something nice for yourself today? Because I personally feel so entirely burned out on being selfless and doing nice things for everyone else. I mean, it was neat and everything, and I'm glad I did it, but I have generosity fatigue. Today is about me and my brain. You should make it about you and your brain, too.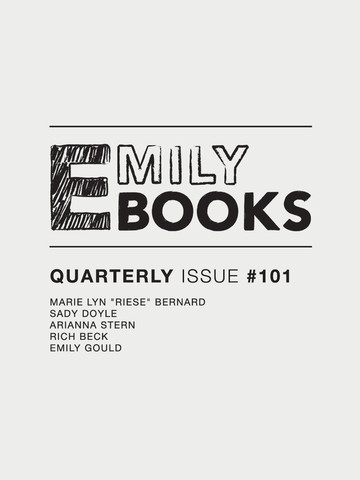 So the nice thing I did for myself and my darling grey matter was to buy the Emily Books Quarterly #101, which goes a little something like this:
Part of our mission at Emily Books is to get people talking about great books. This inaugural issue of our Quarterly features some of our favorite things people wrote about our first two book club picks, Inferno and No More Nice Girls.
We thought it would be cool to have these all in one place, easy to download to your phone or reading device. More than book reviews, they're book-inspired essays about all kinds of stuff — mainly, because of the themes of our first two books, they're about sex, class, feminism, how to be a critic, and how to fight.
I got about halfway through the first essay, Rich Beck's Willis and Happiness, which is about, I think, Ellen Willis's understanding of the mistakes within the feminist movement and also how we as feminists could/should actually use Freudian analysis to propel the movement and be on our way to real happiness, which obviously sounds crazy on the surface but might not be (/isn't?), when it became clear to me that you, my reader friend infinity, would need a copy of this zine for your own self.
Also teeny tiny sidenote you may find relevant to your interests: remember Riese's essay about how a near-death experience in Palm Springs came to be a crucial element in the actualization of a life she didn't have to apologize for? Yeah, that's in here, too. Sady Doyle, Arianna Stern and Emily Gould will also be there to walk around in your brain with you.
The best part is that these really fucking solid essays are all in one place and that place is this zine, so you can just stick it on your electronic reading device and eat it with your eyes whenever you feel like it. You can do it in the exercise room. You can do it while you wait for cake. You can do it right now!
Or maybe the best part is that it's only $2? And you're supporting independent media AND WOMEN all at the same time? Either way you should do something nice for yourself today.
---