Welcome to This Shit Rules, wherein members of the Autostraddle team open up to you about the beauty products they couldn't live without.
---
In the world of beauty, there are so-so products that get the job done, great products that exceed expectations, and then there are Holy Grail products. HG status is reserved for the ones that seem made just for you, the ones you'd never change, the ones you can't live without. For the FFAF take on TSH, it's HG or bust, and heavy on red lips and shiny hair.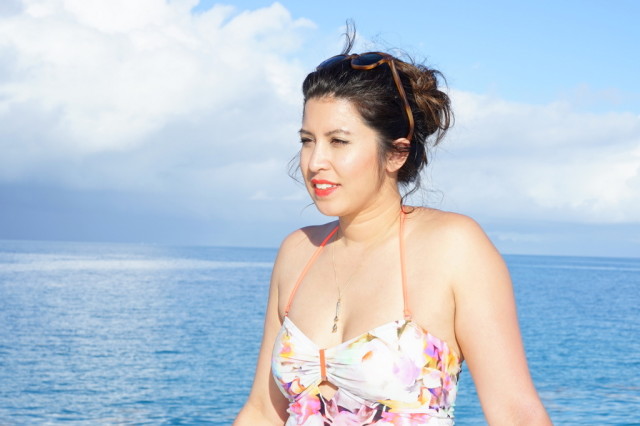 ---
The Royal Apothic Lip Tintie, HG Lip Balm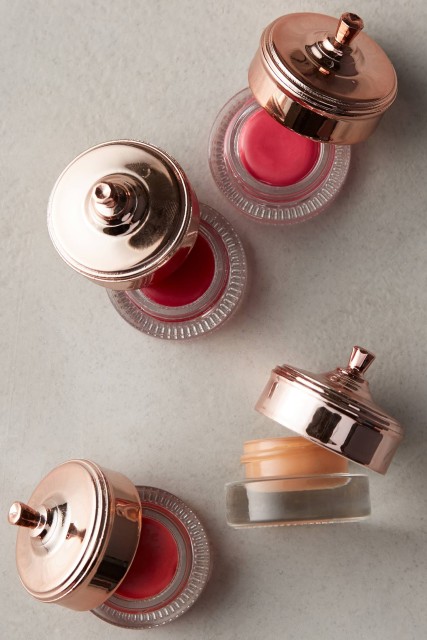 Someone slipped this into my stocking for Christmas and it blew me out of the water! There are four shades (nude, soft pink, berry red, and coral) and its got a bouncy soufflé texture in the pot. Soft, flattering color, just enough shine to impart a lovely, supple look – you won't get that thick, sticky feeling from a gloss, nor is it at all drying. In fact, it's super hydrating thanks to jojoba seed and argan oils, plus nourishing beeswax. Easy slam dunk and I could happily toss the rest of my lips products out except for…
---
Stila Stay All Day Liquid Lipstick in Tesoro, HG Red Lip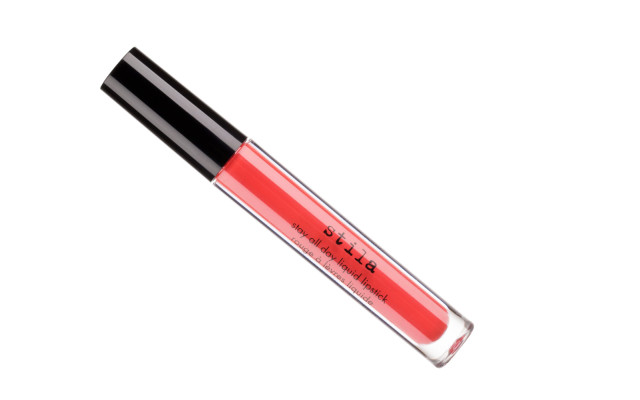 This is the red lip I cannot wear without at least one person stopping me to find out what I've got on. It also happens to be an insanely versatile orange-red, which makes it fantastically vibrant. I recently wore it on a 12-hr. day of boating, deep-sea diving, all through a massive Thanksgiving dinner plate followed by a torrential downpour and cross-island bus ride and it was, as they say, flawless.
One tube lasts forever. I can't think about when I bought mine because it'll probably gross me out!
---
Organic Raw African Black Soap, HG Makeup Remover/Cleanser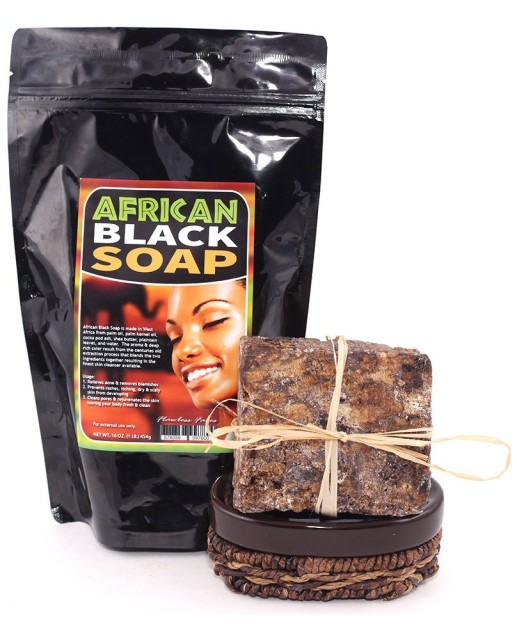 Back in 2011, fellow femme Nicolette Mason turned me on to this wonder product and I haven't used anything else since. The tiniest amount removes every trace of makeup, leaves skin ultra-clean without harsh ingredients and you don't have to use anything but your fingers – no harsh wash cloths, rubbing for days, face brushes or gritty bits to tear delicate face skin.
In addition to being gentle and effective, it's super healing and makes a killer body wash and clarifying shampoo.
Get it on Amazon, $11 for 1 lb.
---
Clarins Lotus Face Treatment Oil, HG Skincare
After washing up, nothing feels better than smoothing on a product that hydrates like an oil and treats like a serum. I've used this morning and night since October and the bottle is not quite half empty, which makes the price tag a little easier to swallow. These babies are packed with 100% pure plant extracts, are preservative-free, and come in three types to treat problem skins: Lotus balances combo skin, Blue Orchid revitalizes dehydrated skin, Santal hydrates dry skin. You can use alone, mix with moisturizer or masks, and pat some over makeup for an ultra-dewy glow. They smell divine.
Get Blue Orchid ($41.99) or Santal ($52) on Amazon, Lotus at Clarins ($52)
---
Supergoop! Daily Correct CC Cream w/ SPF 35, HG Makeup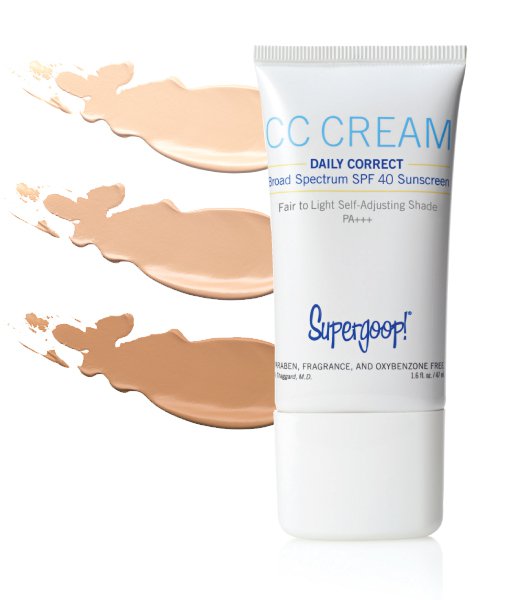 I raved about this on my blog over the summer and I'm gonna do the same here. I tried it on and went about my day, but did a double-take when I passed a mirror a few hours later – my skin looked so fresh and dewy! That kind of gorgeous-but-natural staying power plus SPF35 in one clever package? Sold. Again, I've worn it all through summer and fall, and there's still a ton of product left. This, plus a swipe of mascara and bit of either of the above-mentioned lip colors, and you're all set to go, honest.
The only downside I can think of is the limited shade selection. I wear the darkest shade, Medium to Dark, and that's absurd. MAKE MORE SHADES, SUPERGOOP!
---
Urban Decay Ink for Eyes Liner in Perversion, HG Liner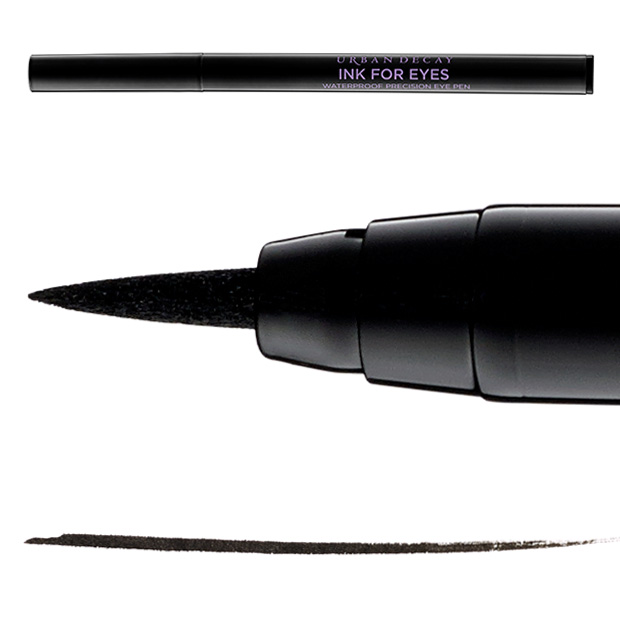 Why this hasn't got rave reviews is beyond me — it's way easier to use than Eyeko, has less intense a learning curve than Benefit's They're Real! Push-Up Liner, and packs a helluva lot more punch and kapow than Physician's Formula's very respectable Eye Booster budget liner. It's Perversion, for crying out loud. I rock a kitten eye almost every day and this puppy lets me get it right in 60 seconds or less.
---
Fekkai Glossing Cream, HG Shiny Hair
There's a lot of femme catnip in the world of hair product, but I'm loyal to two products: this glossing cream and Elnett Hairspray, a total no-brainer. Lately I've been using a dollop of this with a few pumps of OGX's Healing + Vitamin E Penetrating Oil ($7.99, Ulta) in a post-shower cocktail for damp hair left to air dry, and it's been more brilliant than ever. Perfect if you want luxe, shiny, hydrated, well-behaved hair with tons of slip and body. Perfect if you want to kick frizz, dullness, and dryness to the curb where it belongs.
Gloss that ish like you mean it at Amazon, $24.99
I also would like to second the following from previous TSR posts: