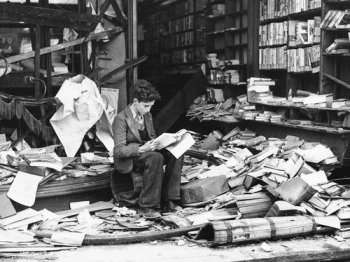 HELLO and welcome to the twenty-sixth installment of Things I Read That I Love, wherein I share with you some of the longer-form journalism/essays I've read recently so that you can read them too and we can all know more about all the ways in which large corporations and other powerful institutions ruin your little lives!
This "column" is less feminist/queer focused than the rest of the site because when something is feminist/queer focused, I put it on the rest of the site. Here is where the other things are.
The title of this feature is inspired by the title of Emily Gould's tumblr, Things I Ate That I Love.
Scamworld (May 2012) by Joseph L. Flatley for The Verge – This is an amazing really thorough look at  how these douchebags scam people out of thousands and then millions of dollars through these "get rich quick" "Internet Marketing" work-from-home schemes. We've all seen the ads on teevee late at night or popping up in our faces here or there. These assholes email me often with money-making opportunities for my website blog marielynbernard dot blogspot dot com, or ever-so-often for Auto Straddle. What's amazing is how persistent they are. They'll keep emailing and emailing and if I keep ignoring them (which I always do), they just start to annoy Alex instead. Anyhow this is a multi-media article with videos and things, so set some time aside.
Word on the Suite (May 2012), by Ludovic Hunter-Tilney for The Financial Times – "Superabundant, super-confident, flashy – hip-hop is channelling the spirit of rock music's golden age."
Fresno (August 2011), by Michael Thomson for n+1  – "Our house cost a quarter of what it would have cost in Los Angeles or San Francisco. And nobody could tell a used Jaguar from a new one on the highway. My mother soon developed a stubborn interest in beautiful and expensive things."
Grace in Broken Arrow (May 2012) by Kiera Feldman for This Land – How one man molested and sexually abused children at a Christian school in Oklahoma for years and how nobody did anything to stop it –> "This is a cautionary tale. It is about deference to authority, and denial, and the human cost of privileging an institution above people."
 Arts & Crafts & Money (May 2012), by Christopher R. Graham for The Morning News – Looking for "small batch" solace in North America's largest consumer craft fair.
The McWane Stories (January 2003) by David Barstow and Lowell Bergman for The New York Times– Another rather hefty exposé. This one looks at of a series of foundries where rules are disregarded and people die or get injured and nobody does anything about it. I read this with great attention — A Family's Fortune, a Legacy of Blood and Tears and  At a Texas Foundry, Indifference to Life and Death on the Job, Slaps on the Wrist.
Man Up, Bieber (May 2012), by Drew Magary for GQ – I know as little as a person could possibly know about this kid's actual "work" or product, and I gotta say the magazine articles about him, of which I've now read three, sort of paint a portrait of exactly the kind of 18-year-old guy I wanted to punch in the throat when I was an 18-year-old girl.
Tumblr, Teens & Identity (May 2012), by Britt Julious for The Bygone Bureau – "For the poster, as images, music, essays and other forms of media are quickly posted on Tumblr connections are fostered, however tenuous. For the viewer, Tumblr provides an outlet for expression and exploration."
DC Civic Pride (August 2011), by Sara Marcus for n+1 – " For all the political attacks and social rejection that queerness entailed, I nonetheless felt a sense of safety here, as if teen lesbianism were its own suburb, far away from the mean streets of downtown adolescent sexuality; as if by dissenting from the traditional templates of adolescence we could bypass certain aspects of being young."