We represent 2-5 people who work at Autostraddle and read many of the things that Tao Lin writes for public consumption. Tao Lin shares his writing via twitter / blog / print / tumblr presence and when he does this, we feel interested. If there is a link provided, we will typically click on it and read the words that have been written by Tao Lin. Sometimes the words are about Tao Lin and have been written by someone other than Tao Lin, and we read those, too.
A week or so ago, we were discussing a thing that we can't elaborate on, lest we make ourselves look like (bigger) assholes, and via this discussion, we had a brilliant idea: what if we asked people whom we respect to talk about us in social / professional settings in a way that inspires others to visit us and read words that we've written? We thought about how it could be the most honest type of 'advertising,' as we could 'target' very specific groups of humans. The medium and the message would be of equal importance, if done correctly.
But before deciding on expanding this idea into 'people whom we respect' in a 'general' sense, we had already decided that Tao Lin would be the best person to do what we wanted because his type of 'straightforward honesty' appeals to us. Some people don't like Tao Lin, maybe because they think he isn't being earnest. They seem to be worried that what looks like straightforward honesty is really just mocking cynicism. Sometimes we think to ourselves, 'but doesn't it seem more 'hipster' to scoff at Tao Lin than to consider Tao Lin?' We don't care if it's cynicism or honesty, because the feelings he writes about feeling, feel like what we feel like, and that is enough for us. Sometimes I can't tell the difference between cynicism and honesty in my own brain anyway.
Below is a collection of 15 of our favorite Tao Lin tweets. There is no reason for this. We sometimes do things because it's what we want to do.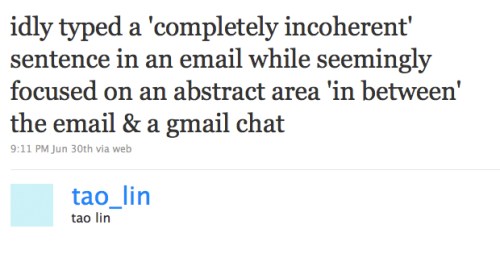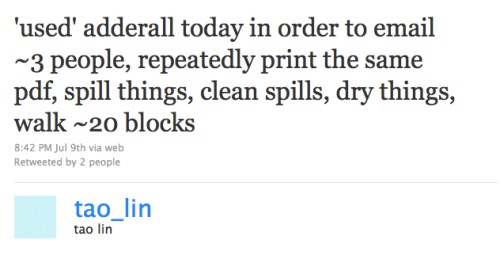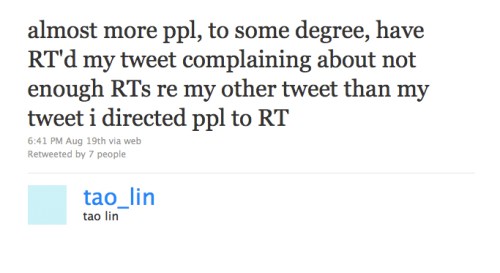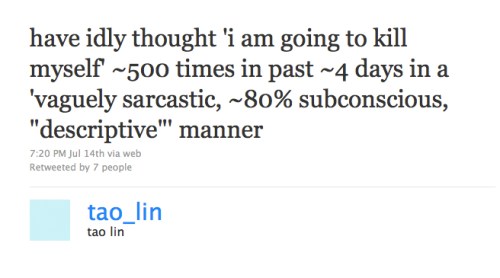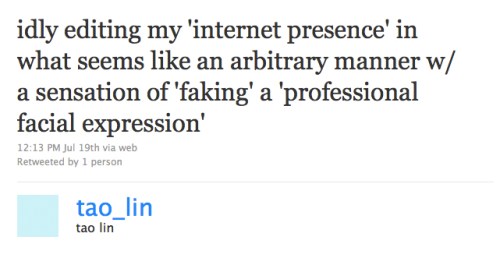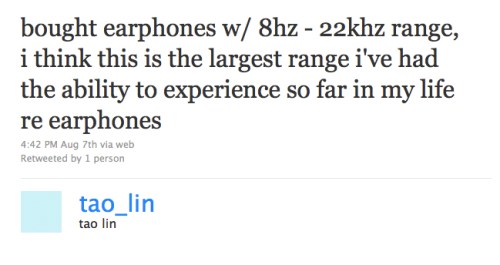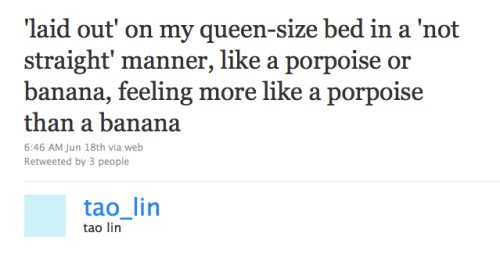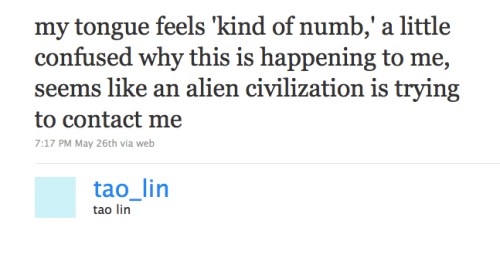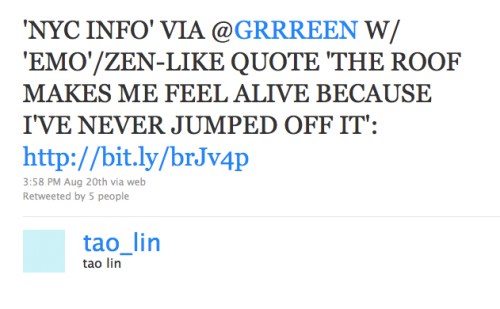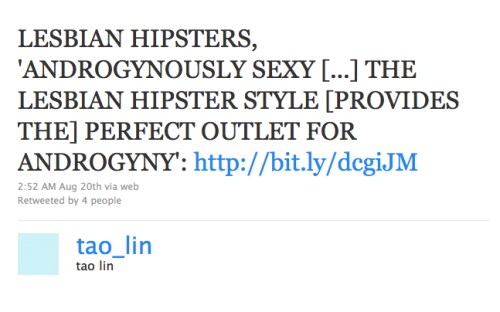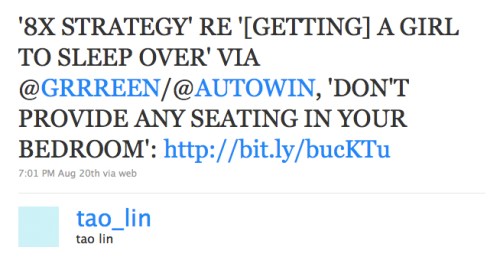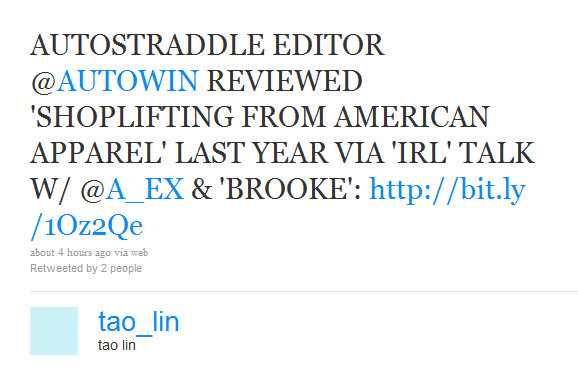 ---
Before you go!
It takes funding to keep this publication by and for queer women and trans people of all genders running every day. And A+ members keep the majority of our site free for everyone.
Still, 99.9% of our readers are not members.
A+ membership starts at just $4/month.
If you're able to, will you join A+ and keep Autostraddle here and working for everyone?
Join A+