First things first: There is absolutely no such thing as Valentine's Day style.
Valentine's Day itself is kind of a weird, treacly holiday that stops suiting most of us after our teens. You've got Hallmark cards and their terrible, rambling fonts on one end, TV commercials for prosaic jewelers on the other, all depicting it as a day when when women should dress up (or disrobe) and very obligingly let their very obliging men proffer up meaningless token(s) because L-O-V-E. Weird.
Side note: Where are the V-Day commercials for homos?
Harumph. Let the masses gorge themselves on forced romance and put-upon affections! I'll spare you the sexy red dress and cheap lingerie tips and we're gonna do whatever the hell we feel like on Valentine's Day, because L-O-V-E. Whether you're single or committed or It's Complicated, here are a few heart-stopping looks that are rock 'n roll fun.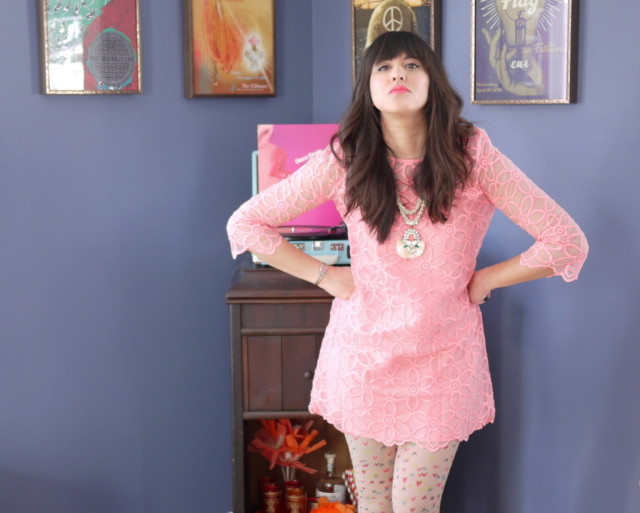 Modcloth hit the nail on the head with their Sanibel Sweetheart Dress. It's cute without being cutesy, and retro in all the right ways, from the super '60s pink, big floral overlay and scalloped edges, to a mod silhouette. I can't wait to take the edge off with some tough little winklepicker boots and a leather jacket! Here are a few more options that would be marvelous on a date or out with friends, and would give you plenty of mileage long after February's over. Tights and cardigans will easily warm up sleeveless dresses, and I'd definitely belt that fourth dress with something fun!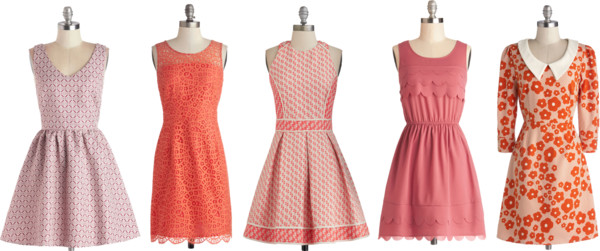 Candy Counter Calling Dress ($37.99), Guava Punch Dress ($157.99). Sweetest Surprise Dress ($124.99). Candy Shop Cutie Dress ($47.99). Sunrise in the Studio Dress ($79.99).
The heart tights are undeniably cutesy, and I'm pretty sure I got a cavity wearing them with this dress, but it was worth it! They remind me of rainbow chip cupcakes, and they make everyone around me smile. Perfect strangers grin, older ladies accost me to tell me they love them. Every now and then it's nice not to take yourself so seriously.
You can wear more subdued versions like these Seams Like Love tights, or if you're more into pants, go ahead and wear your heart on your knees with a pair of Romantic at Heart jeans!
Records and record players make cute gifts and even cuter dates. When my wife and I started seeing each other we'd lay on pillows strewn all over my living room floor for hours, listening to records and making out and being tarot weirdos and talking until dawn. Sometimes she'd have to throw a rock at my third-floor window in order to get my attention so I'd let her up. (That was the best.)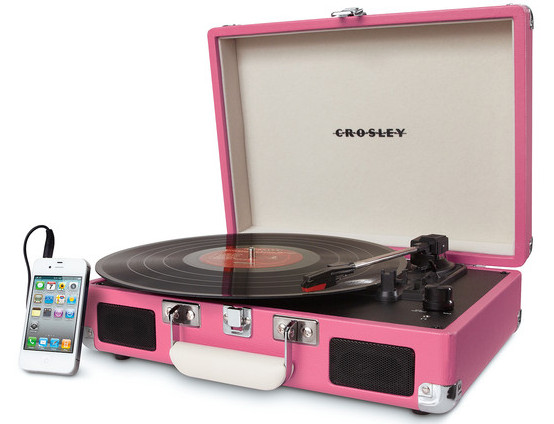 Crosley Cruiser Portable Turntable ($79.95)
Besides, music and memories will always last a lot longer than chocolates and flowers! Might I suggest Men's Talk About Body?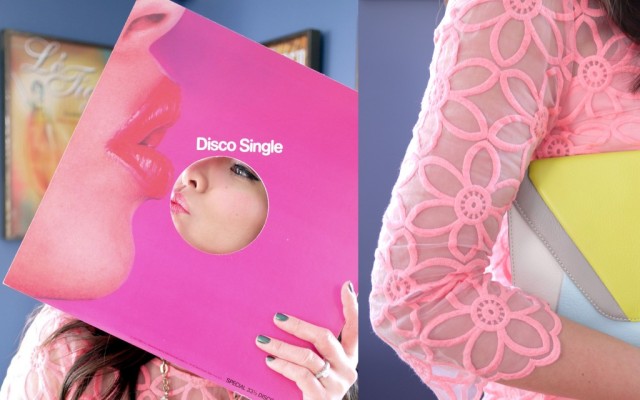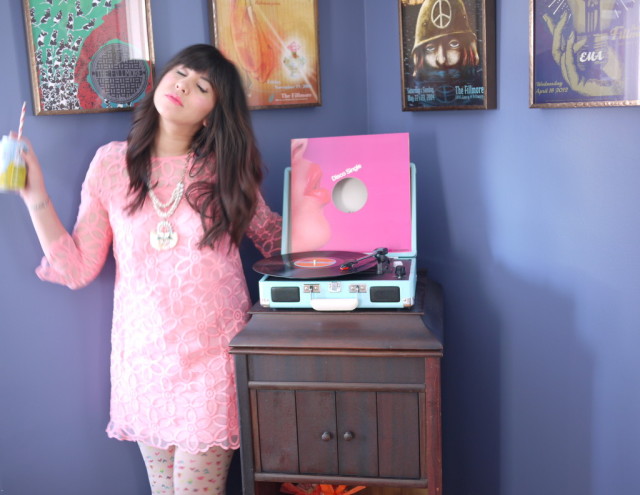 Even though it's ridiculous for February, I wore nude platform sandals because my nude snakeskin heels are ruined and I haven't replaced them yet; keeping it neutral with the bright pink and busy print keeps you from breaking up the line and from drawing the eye down. That way the dress can be the main focus! Speaking of February weather, it's finally pouring in the Bay Area. Here's an umbrella for you and your awesome girlfriend.
Here are some excellent choices for tomboys: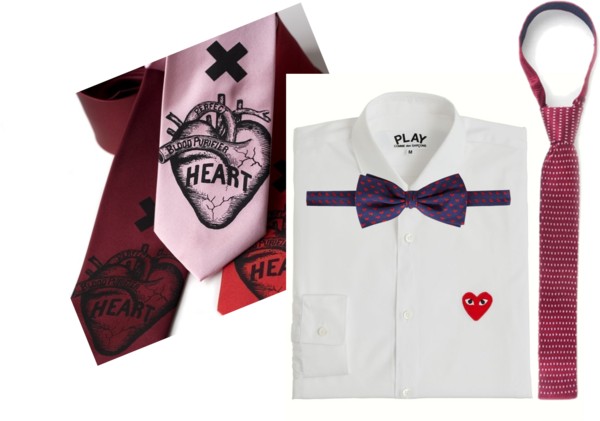 "Heart Attack" Tie ($30). Heart Pattern Bow Tie ($65). PLAY Comme Des Garcons® Red Heart Button-down Shirt ($270). Paul Smith Heart Tie ($117.16).
If neckwear and dresses aren't your thing, but being a sweetheart is, there are other ways to work a little love into your wardrobe: I'd wear this belt with just about any solid dress, or over a tunic with leggings. The peach blouse would be equally fantastic with a pair of skinny jeans or tucked into some high-rise, wide-legged denim, topped with an off-white blazer or jacket. I don't think anyone can argue with a pair of heart-shaped flats from Jeffrey Campbell or this adorable take on the envelope clutch, and the fire engine red top would be great with a pencil skirt or high-waisted shorts with tights, pin-up style.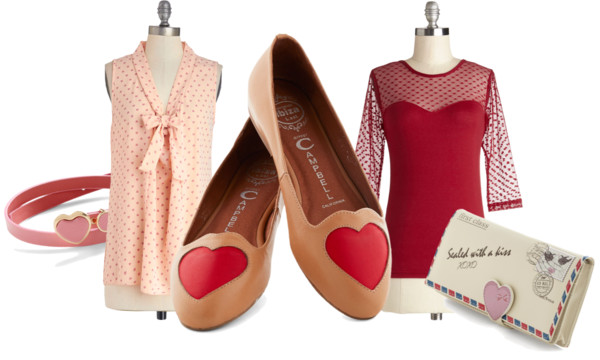 Cinch You've Been Gone Belt ($14.99). South Florida Spree Top in Pink Hearts ($32.99). Heart to Miss Flat ($129.99). Lovable at First Sight Top ($44.99). Everyday in a Letter Wallet (27.99).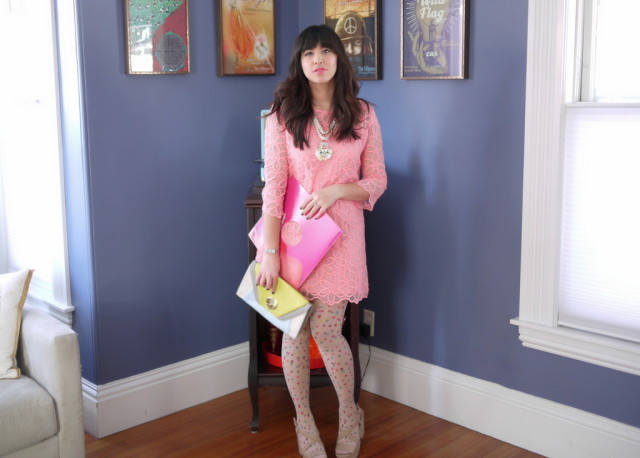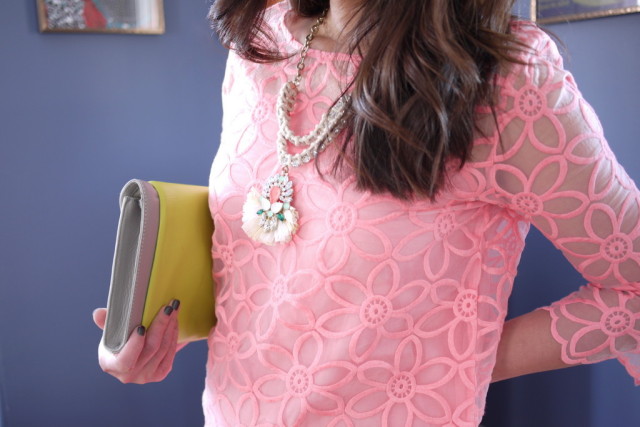 Alright, lovers and friends, now go forth and reclaim February 14th!