Laneia's Team Pick:
This baby fur seal has just made your week so much better, because remember that dream you've always had? That a small baby animal would crawl through your cat flap and hop up on your sofa to take a nap? Like, the opposite of the Three Little Bears and without the implausible porridge nonsense? Well apparently that dream could come true, dear friend.
My mother rarely sends me emails, so when she does, I know it's Really Very Important. Yesterday she emailed this story to me, marking the first time in history that my mother was aware of viral baby animal story before I was.
The stunned owner of the house, Annette Swoffer, thought she was hallucinating when she found the pup in her kitchen, hanging out with her cats.
It had made its way from the waterfront at Welcome Bay, New Zealand, through residential streets, across a busy road, and up some steps. "I was in my office and I heard an awful racket down below," Miss Swoffer tolf the Bay Of Plenty Times. "I thought the cats have brought a rabbit or something in so I went down and had a look – and there's a seal in my kitchen. I thought 'I'm hallucinating, this is just wrong.' I'm looking and I'm definitely seeing flippers and not paws."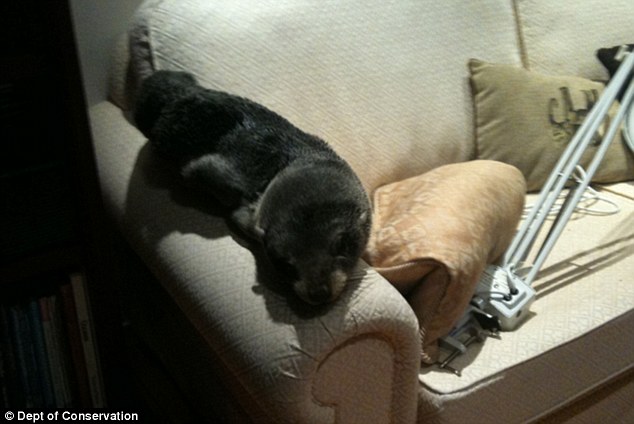 Um, but this might be the best part:
The cheeky seal wasn't done, however, and while being driven down to the harbour for release, managed to break free and wriggle onto the front seat of the van, turning on the radio in the process.
via my mother and The Daily Mail