Like so many sailors who crashed their ships against the boulders of the seas at the sound of sirens, and the children who followed trails of candy into haunted woods, like the moth to the flame the prophet Janet Jackson heralded, I, too, am propelled along by an invisible force. No matter the time, the day, the season, the obligations before me, if I hear, in the distance, the sound of fanboy tears, I will follow them to the very edges of the earth to claim my prize. Oh, there is always a prize. They sob in a heap — "our childhoods!" "our masculinity!" "virtue signaling!" — while review-bombing whatever is before them.
And what is before them? Women, of course. Women with armor, with lasers, with daggers and swagger and shaved heads, women piloting the very spaceships that lined the walls of their boyhood boys-only clubhouses, women bustin' ghosts, women overpowering big bads who destroyed cities under the watch of superheroic men, women with other women and not a man in sight.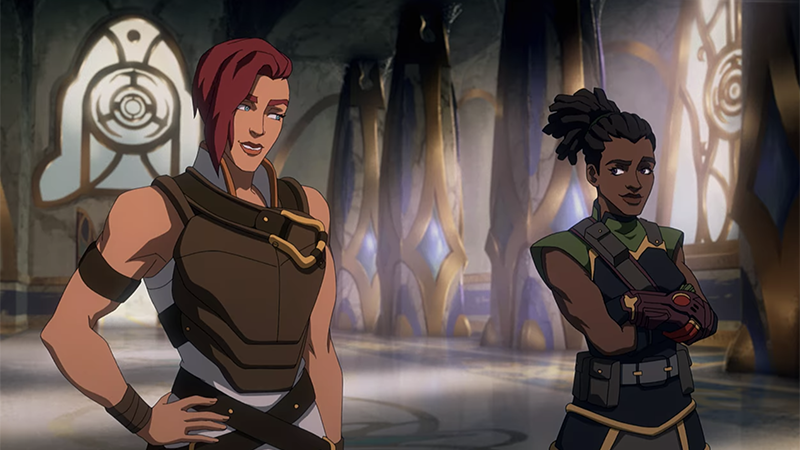 Last week I followed the sweet sound of fanboy weeping and discovered a treasure beyond my wildest imagination: Netflix's He-Man reboot, Masters of the Universe: Revelation, the latest offering on the streamer's 80s nostalgia altar. It looks like the original He-Man and it sounds just like the original He-Man and the cast of characters is (nearly) the same as the original He-Man — but this is not original He-Man. For starters, it's almost not even about He-Man at all. Without spoiling too much, Prince Adam and He-Man get taken out of commission at the end of the first episode of Revelation, and the entire show becomes about Teela, who ditches the crown and tight up-do for an asymmetrical trim with an undercut, and her job as Captain of the Greyskull Guard for a gig as a mercenary alongside her gal pal Andra. They don't say they have a thing with each other, but I'm also not sure if you even have to say a thing is a thing anymore. There's obviously something going on with them. They're adventuring companions who can't keep their eyes or hands off each other.
Teela's not the only one who's got fanboys weeping: Andra is obviously no longer Lieutenant Andra and she's now a badass Black woman. And the first King of Greyskull, the guy the castle was named after and the original He-Man, is a badass Black warrior. Frantz Jerome, over at Black Nerd Problems, points out what a big deal that is, and how it, too, "caused a riot with the self-righteous and self-appointed gatekeepers of the culture."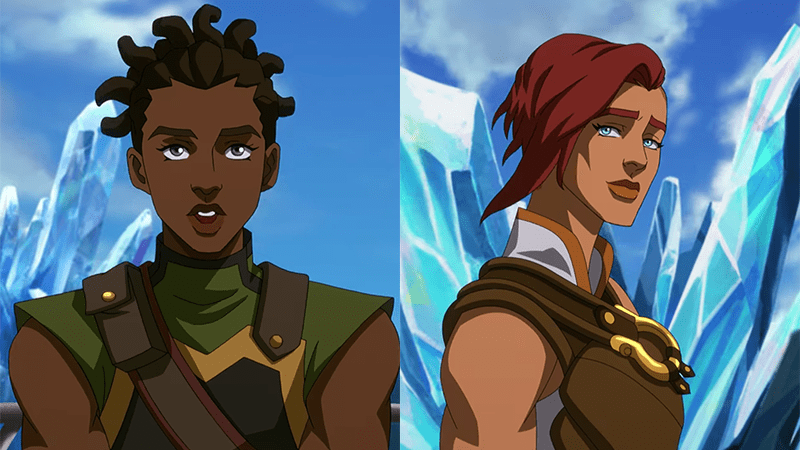 FURTHERMORE, Teela and Andra are joined on many of their quests by longtime gay icon Evil-Lyn — who, we find out, did, in fact, add the "evil" to her name after her parents sent her out into the world as Lyn. It's just one of the self-aware jokes that lovingly clown on the original series. Andra points out that He-Man's dialogue and his ridiculous puns are corny as heck, and Teela has to agree. Lyn is evil and then she's not and then she is and then she's not. You know how it goes with these crunchy outside/gooey inside characters we all know and love.
However, you will not care about her character alignment when she takes off her helmet and shakes out her silver mane in the wind — and also when I tell you she is voiced by Lena Headey. And at this point I might as well also tell you that Teela is voiced by Sarah Michelle Gellar. And yes, there's shades of Cersei and Buffy in both of them. Like I said, it's really cognizant nerd writing! Tiffany Smith voices Andra, and the rest of the voice crew is rounded out by Dennis Haysbert (King Greyskull), Mark Hammill (Skeletor), and Liam Cunningham (Man-at-Arms). A stacked roster.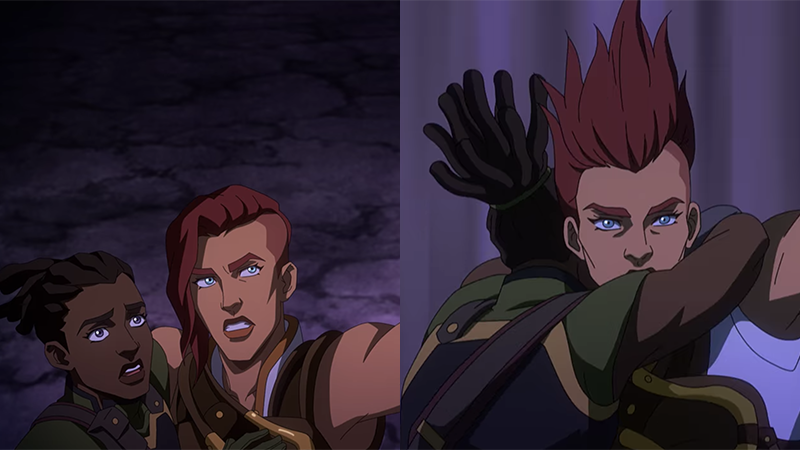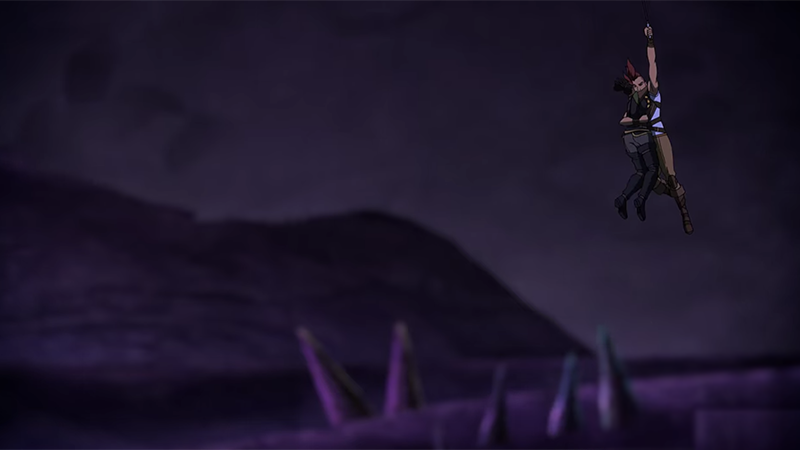 And while all of those changes are heckin' welcome, Revelation still captures the sword-and-sorcery and anime sensibility of the original series, without the misogyny and racism that defined so much of He-Man (and She-Ra)'s original TV, action figure, and comic book outings. The first five episodes follow Teela, Andra, and Evil-Lyn as they try to uncover the mystery of Eternia's waning magic and restore the planet — and the universe's! — supply of supernatural power. They visit all the old haunts, and also make a casual trip into both heaven and hell.
The feel of the series is completely different than Noel Stevenson's She-Ra and the Princesses of Power; in fact, I'd say it's got way more in common with Legend of Korra. It's fun, it's feminist, it's queer, and it's got a 96% Rotten Tomatoes critic rating but a sobbing 38% Rotten Tomatoes fanboy audience score. Absolutely delicious!