LANEIA'S TEAM PICK:
Hey ask me about my new favorite shirt. It's this discrimiNATION t-shirt from our good friends to the north, Revel & Riot! Look, it is very sexy and also smart:
Revel & Riot sells all kinds of clever, super fresh LGBTQ merchandise that I bet you'd look pretty hot in. They aim to be as inclusive and creative as possible while promoting LGBTQ rights, awareness and equality through new media, graphics, writing, and products on the internet. I copied that from their 'about' section.
Autostraddle can't get enough of Revel & Riot, so we're pretty excited about this Pride party coming up tomorrow night in San Francisco!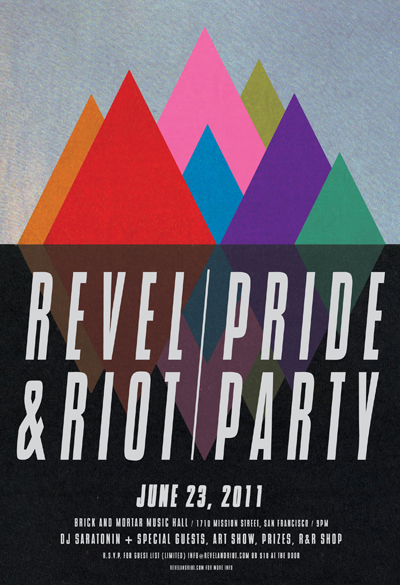 Revel & Riot Pride Party
Brick and Mortar Music Hall, San Francisco
June 23 || Doors @ 9pm
DJ Saratonin + Special Guest || Art Show || Prizes || Shop
$10 @ the door
If you're anywhere near California — the whole state — you should already be making plans to hit up San Francisco Pride this weekend. Now you can add 'Go to Revel & Riot's Pride Party @ the Brick and Mortar Music Hall' to your list of gay gay gay things to get done.
Incidentally, this is a really good opportunity to purchase some R&R merch without additional shipping costs! I'm nothing if not practical.