Illustrated by Rory Midhani
---
I've learned a lot about myself at brunch. It's that kinda space, y'know? It's early morning and my thoughts are waking up and I'm caffeinated and drunk at the same time and the food is so good and then — to top it off — there's awesome company.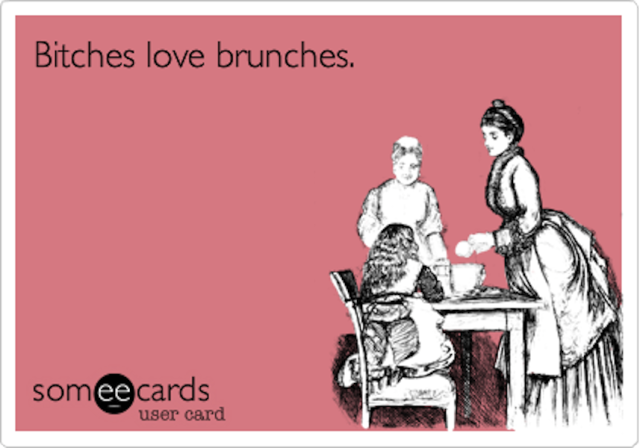 I've amassed and joined brunch circles over the years, and obviously a ton of them are what you'd call a "feminist brunch circle." Like, ladies lunch. Bitches brunch. We shmooze, we booze, and we talk shit about kyriarchy. We lift each other up. We share our hashbrowns. It's special. It's circles like those that make me realize why brunch is the most important meal of the day.
I asked a few Autostraddle writers who would be in their ideal (and totally imaginary) feminist brunch circles, and these are our answers.
---
Carmen, Feminism & Straddleverse Editor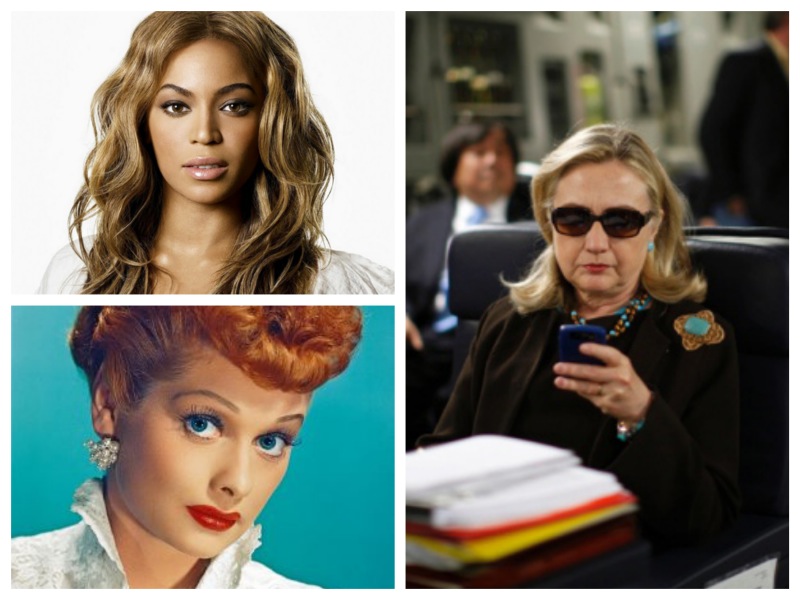 Sorry, not sorry: I'm inviting Hillary Clinton because she schemes over drinks, so it wouldn't be awkward, and because she's my ultimate. Personally, I think Lucille Ball would make for good conversation and I was really into her autobiography as a girl and also her hair. I'm claiming Beyoncé a seat way in advance of her next twelve tours, too. (I wanted to invite The Coquette, but then I realized that would blow her cover. Instead, we'll go to the Chateau Marmont and just hope we run into her.) Also, my entire Idol Worship column is on the wait list for next time.
---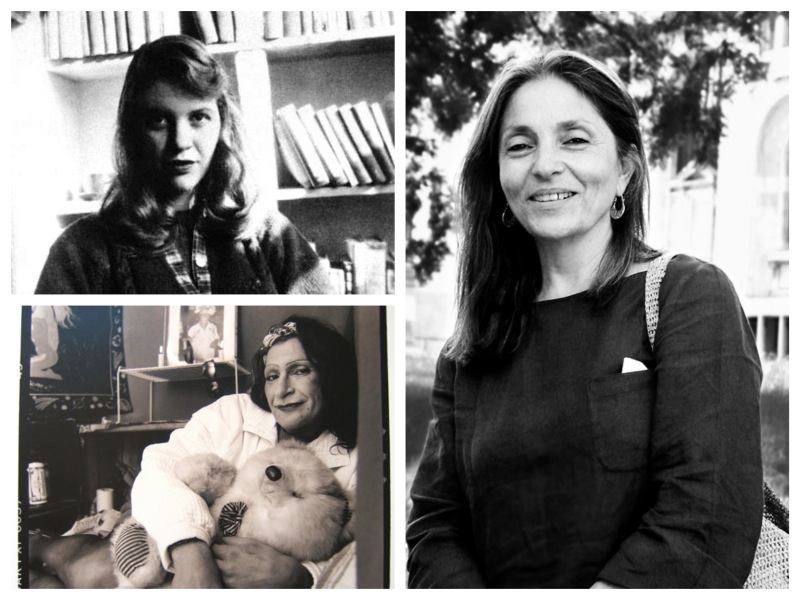 I would invite the three badass Sylvias: Sylvia Rivera, Sylvia Plath, Sylvia Poggioli. We will bond over breakfast potatoes while getting too deep, too fast, sharing intimate experiences about displacement and disconnection. Sylvia Poggioli will toast to her sister Sylvias and we will all shout in unison, "The bitch on wheels is back!" Finally, we will all take turns reciting from Ariel and order another round of bloody marys.
---
Robin Yang, Contributing Editor
Outrageousness, extravagance and hedonism are all things I like to encounter while drinking and munching on waffles and decadent egg dishes on a weekend afternoon. Tallulah Bankhead was those things and sex-positive, openly ambisextrous and pithy as all heck. Our conversation would be interesting and irreverent. I could spill at least one drink without feeling awkward in front of her. She would teach me a thing or two about enjoying life to the max. It would be a delicious and fulfilling brunch, and I would come away dreamily starstruck with the remote, secure knowledge that I could not live life as maximumly as Tallulah, and that is okay. (And if she wanted to follow up brunch with a tipsy "cuddle" sesh, that would be okay too.)
---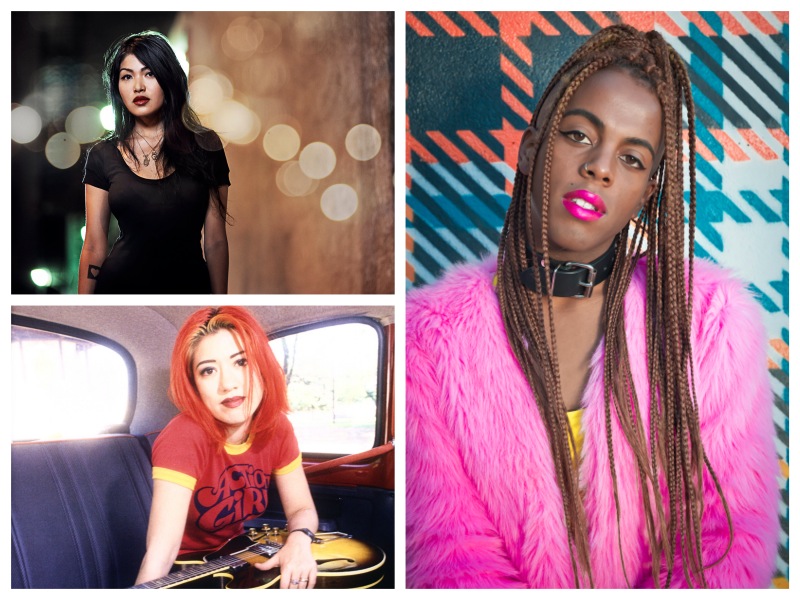 I'm inviting Miki Berenyi because she's the unsung underground riot grrrl queen of my heart. She wrote feminist anthems as part of her band, Lush, that required a bagillion pedals to play them and I'm sure nerves of steal to sing about in a male-dominated genre. This is the woman behind "Ladykillers," after all. We can exchange magazine writing and editing woes over some morning coffee. And Juliana Huxtable, NYC head queer, social networking Black Tumblrcore savant, glamourpunk, DJing artist queen and poet extraordinaire. A sixtuple threat, if you will. If there ever was a physical manifestation of the word "cunt," you have it with Juliana of House of Ladosha fame. I'm sure whatever she ate she'd manage not to ruin that mermaid blue lipstick of hers. And, of course, Mariqueen Maandig, lead singer of How To Destroy Angels, aka owner of the warmest, honey-dripping voice that has ever graced lyrical dystopian futility. Beyond her talents, I'd just wanna vent with her about being a Brown girl in a white boy's world. She's also a mom (to Lazarus and Balthazar Reznor, dude) so here's to hoping she won't sleep through brunch but I'd totally get it if she did.
Who would come to your fantasy feminist brunch? Tell me in the comments!
---
Rebel Girls is a column about women's studies, the feminist movement, and the historical intersections of both of them. It's kind of like taking a class, but better – because you don't have to wear pants. To contact your professor, email carmen at autostraddle dot com.
---