What would Eileen Myles say to her 14 year-old self about life, the world, and what it's like to be her? Well, she'd say this:
"This is art. It's the work you will be doing for the rest of your life so be proud of these things that are easy for you. If something is easy for you, it means that big parts of you are being used and you should begin to do that thing with your eyes open and do it until it gets hard. Move something around and it will get easy again. You should look for other kids who are into what you are into and stick with them. The kids who are mean to you are a waste of time. Don't let them talk you into quitting ballet class because it's "queer." Do you know what queer means? Obviously you are secretly a boy in a way that is turning you inside out, which is part of why you are standing there stuck in the cafeteria today, but you know — so many people are mixes of male and female — and despite the fact of your secret boy, you probably also have secret female parts you don't even know about yet. Gender is the great mystery of the world (like love) […]"
 Among other really fantastic and beautiful things.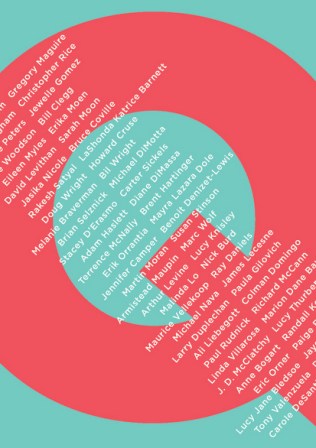 The Letter Q: Queer Writers' Notes To Their Younger Selves, edited by Sarah Moon and James Lecesne, is an anthology of letters about life getting better in Adult Land, but it's also a tiny peek into the histories of some of your favorite queer authors. Eileen Myles, Malinda Lo, Jasika Nicole, Ali Liegbegott, Julie Anne Peters are all here, plus so so many more. Some stories are sad, some hilarious, some are even illustrated graphic novel-type things! But every last one of them ends well, because they end here, in the present, usually with happy careers, significant others, pets and cool houses. Yay!
From the publisher:
In this anthology, sixty-four award-winning authors and illustrators such as Michael Cunningham, Amy Bloom, Jacqueline, Woodson, Terrence McNally, Gregory Maguire, David Levithan, and Armistead Maupin, make imaginative journeys into their pasts, telling their younger selves what they would have liked to know then about their lives as lesbian, gay, bisexual, or transgender people. Through stories, in pictures, with bracing honesty, these are words of love, messages of understanding, reasons to hold on for the better future ahead. They will tell you things about your favorite authors that you never knew before. And they will tell you about yourself.
The It Gets Better Campaign, and similar projects like this book, have taken some heat for a couple of problematic things, like the fact that for some people it isn't about 'it' getting better, so much as it is about them getting better at dealing with it. On the surface, The Letter Q might seem to hover around the unfortunate space of genuinely wanting to help while not being able to speak directly to everyone's — or even the average — experiences, because not everyone will grow up to be successful writers in liberal-leaning neighborhoods, of course.
But wait! The great thing about this anthology is that the focus isn't necessarily on who these people became; it's really truly about where they came from, thanks to everyone's honest discussions of their shitty, awkward childhood / teen years. There's no romanticizing here, which keeps The Letter Q from being precious or cheesy.
"Some people, like your sixth-grade teacher, Sister Maura, might understand this impulse to love everybody, but just like you she has difficulty making it happen 100 percent of the time. Remember when she called you out in front of the classroom and accused you of being a daydreaming sissy? You weren't able to stand up to her at the time, but here is what I'm suggesting — if you should see her again, explain to her that you were dreaming of the day when your idea catches on and when she, a Catholic nun, can love and cherish every one of her students — even the gay ones."
– James Lecesne, whose Academy Award winning short film, TREVOR, inspired The Trevor Project.
Every author — and arguably just the existence of this book — makes a really important and beautiful point: that it took living through all of those things to become the people they are today, and that it was worth it.
You know you want your very own copy, so here's what you need to do — leave a comment for your teen-self below! Tell them what they have to look forward to, or how the difficult things have shaped you. There's no word requirement or limit, so you can feel as many or as few feelings as you'd like. Two winners will be chosen at random on Friday, May 25, and will receive a copy of The Letter Q and an official It Gets Better t-shirt! I can't wait to read what you write.
Be a fan of The Letter Q on the book of face!