I don't know what this feeling is, really — like, one part rage and three parts slumber party? Or just running and yelling and jumping and kicking! Anyway I woke up with it and then I made a soundtrack for it. A soundtrack for my feelings, of wearing all the boots and kicking all the ass. AND SCREAMING! Don't forget screaming.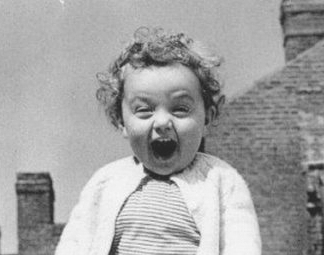 +
Screaming Stomping Hellfire Friday
+
Sweet '69 – Babes In Toyland
Ethyl My Love – The Muffs
Cherry Bomb – The Runaways
Boys Wanna Be Her – Peaches
Rebel Girl – Bikini Kill
What's Mine Is Yours – Sleater-Kinney
TKO – Le Tigre
Bad Reputation – Joan Jett
Mother Mother – Tracy Bonham
Date With The Night – Yeah Yeah Yeahs
Straight A's – Sleigh Bells
Girl Anachronism – The Dresden Dolls
Love Is Paranoid – The Distillers
Bunk Trunk Skunk – Be your own PET
Bones – The Gossip
Art Star – Yeah Yeah Yeahs
Dig Me Out – Sleater-Kinney
Shove – L7
Demons – Sleigh Bells
Rock Star – Hole

Tell me your favorite raging tracks below.
Want to suggest a playlist theme? Hit Crystal up on Formspring and someone on the team will make it for you.