Do you live in a small space with tiny closets? Do you like to keep Halloween props and lots and lots of scarves? Do you have more than three shirts? Then you probably understand the plight of always needing more good storage ideas — especially if you don't want to live among 500 plastic Rubbermaid containers. You want your storage solutions to be cute and interesting, weird even!
Anna and Shelly, along with Franchesca Ramsey from Shit White Girls Say to Black Girls and Chelsalocs, totally feel you. In this episode of No Man's Land, Franschesca shares some inspiring storage tips! It's exciting and fun the whole way through, and then comes THE PUPPY and it's like — you know? I THOUGHT IT WAS A PUG BUT IT'S NOT, IT'S A BOSTON TERRIER MAYBE. Just wait, you'll see.
Bren made this collage for you, because she knows what you want most out of life.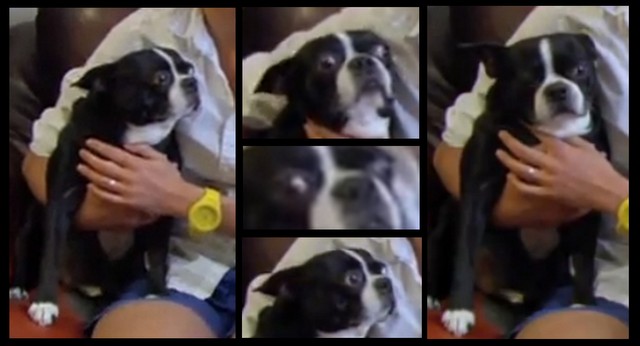 I think my favorite hiding-spot-turned-decorative-element is the cigar box! You can put all kinds of fun fillings in several different cigar boxes, then put the boxes together in neat little stacks around your house, and be like, "This one is where I keep all of my glue, and this one's where I keep my souvenirs from Dollywood, and THIS one is full of matchbooks and four-leaf clovers!"
So where do you cleverly store all of your important / random stuff?